'23 Grant Co. primary results set council, mayoral and hospital races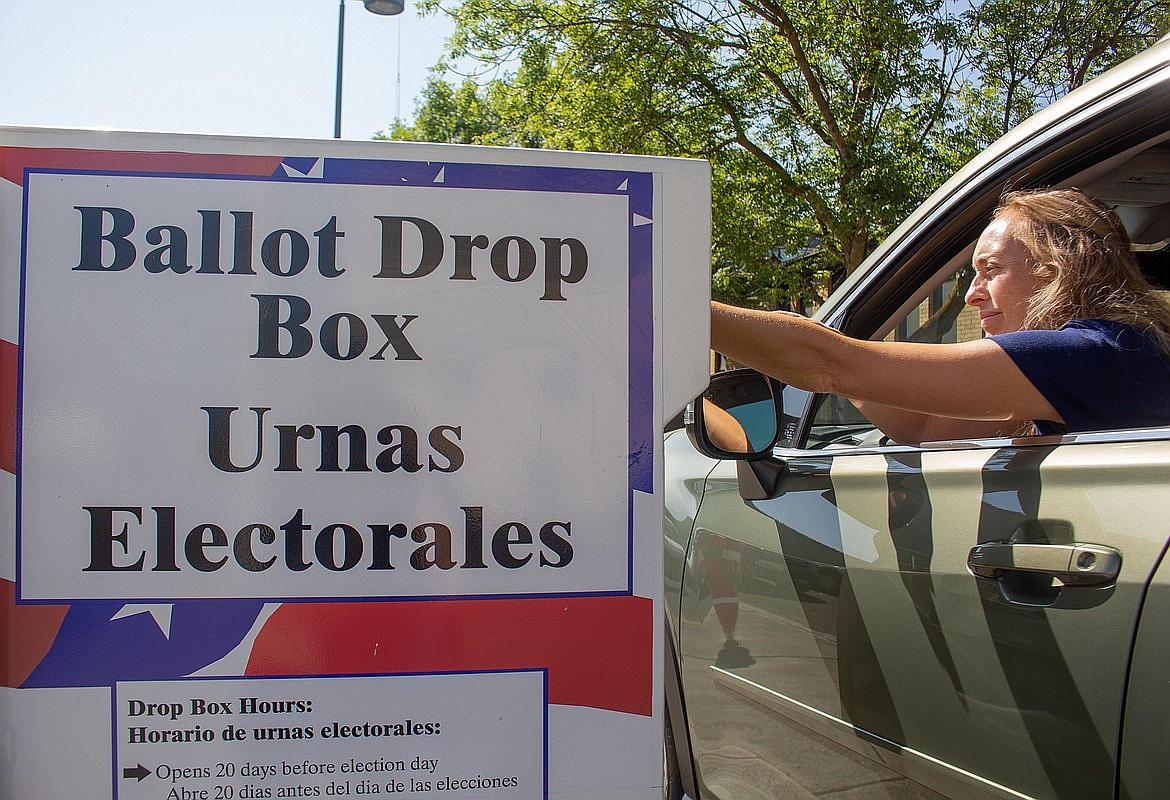 Voters made themselves heard in this year's primaries which were certified Tuesday afternoon.
FILE PHOTO
by
CHERYL SCHWEIZER
Staff Writer
|
August 15, 2023 5:24 PM
EPHRATA — The Moses Lake and Warden city councils will have new members, two Coulee City council incumbents will square off and Royal City area voters approved extending a six-year EMS levy for Grant County Fire District 10. The primary election was certified Tuesday.
Moses Lake council incumbent David Eck was defeated in his bid for reelection, finishing behind challengers Victor Lombardi and Jeremy Nolan. Lombardi received 945 votes, Nolan 518 votes.
Four people ran for the seat; Gerrit Klein also was eliminated.
Jesus Martinez and Leilani Pruneda will advance to the general election in the race for a position on the Warden City Council. Martinez received 74 votes to 35 votes for Pruneda. Incumbent Lori Watson-Esparza was eliminated.
Three seats on the Coulee City Town Council were contested in the primary. Two races featured incumbents, and both will remain on the ballot for Election Day. But incumbent April Harward trailed challenger Richard Heiberg, who received 97 votes to 58 for Harward. The third candidate, Kerry Fuller, was eliminated.
Incumbent Coulee City Council Member Steve Bond will face Jennifer Schwartz in the general election. Schwartz is an incumbent but filed to challenge Bond rather than for her own seat. Bond received 82 votes to 53 for Schwartz. Four people had filed for the seat; Craig Brown and Jamie Mann Jorgensen were eliminated.
Erin Correia and Branden Jorgensen will compete for the seat vacated by Schwartz. Correia received 88 votes to 76 for Jorgenson. Linda J. Huber was eliminated from the race.
Mike Eylar advanced easily in the race for Grand Coulee mayor with 195 votes and will face Chuck Crowe, who received 29 votes. Kimberly Christensen was eliminated.
Jim Kling will face Manny Rodriguez in the race for Quincy City Council. Kling received 231 votes, and Rodriguez edged out Marcus Westra, with 200 votes to 198 for Westra.
Mike Warren and JoBeth Carlson will compete for an open seat on the Ephrata City Council. Warren received 501 votes, while Carlson got 355 votes. Damon Powell did not qualify for the general election.
Incumbent Katherine Christian will compete against challenger Brandon Penix in the race for an open seat on the Samaritan Healthcare board. Christian received 2,272 votes to 1,544 for Penix. Elliot DeLong was eliminated.
Jordan Hansen and Mike Fleurkins qualified for the general election ballot in the race for Ephrata School Board. Fleurkins received 699 votes to 631 for Hansen. Shawn Cardwell was eliminated.
Voters overwhelmingly approved a six-year EMS levy for the Grant County Fire District 10, 373 yes votes to 97 no votes, 79.3% voting yes. Property owners will pay 50 cents per $1,000 of assessed property value.
Recent Headlines
---