Pinning the competition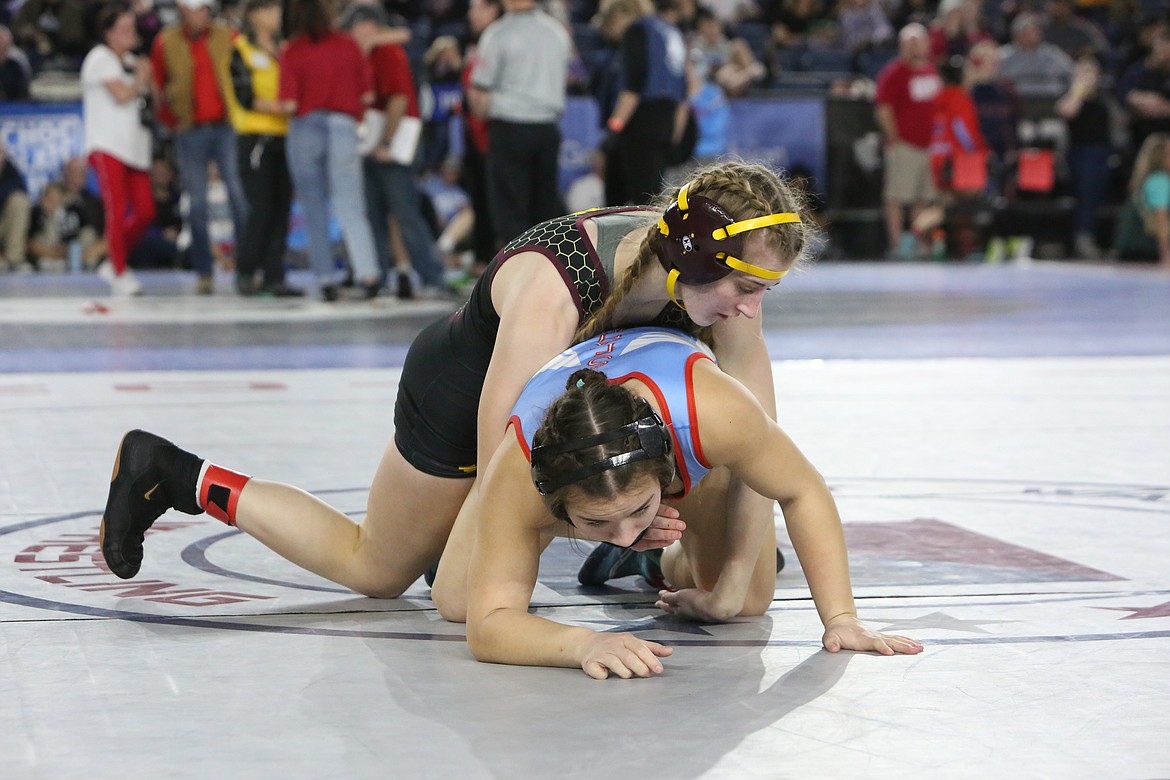 Moses Lake sophomore Reese Prescott, top, placed second at the 2023 Mat Classic in Tacoma during her freshman season with the Mavericks. Prescott has spent time over the summer working on her craft, placing sixth at the USA Wrestling 16U National Championships in Fargo, North Dakota last month.
IAN BIVONA/COLUMBIA BASIN HERALD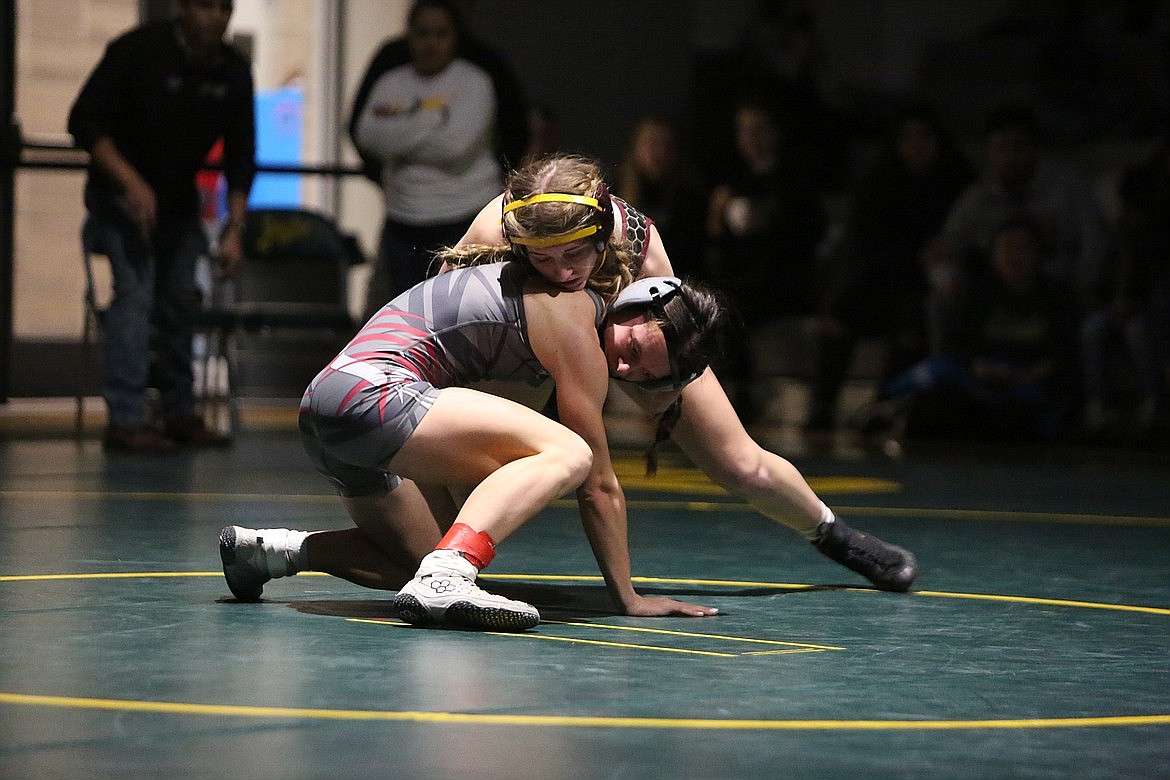 Moses Lake sophomore Reese Prescott, top, wrestles in the finals at a tournament hosted at Quincy High School in the 2023 season.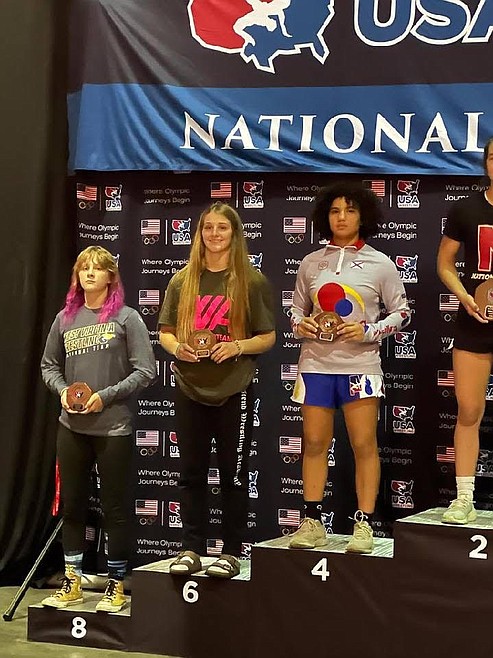 Moses Lake sophomore Reese Prescott (6) stands on the podium after placing sixth at the USA Wrestling 16U National Championships in Fargo, North Dakota.
Previous
Next
by
IAN BIVONA
Sports Reporter
|
August 14, 2023 2:28 PM
MOSES LAKE – Many athletes spend time over the summer working on their craft – that's no different for Moses Lake sophomore Reese Prescott, who placed sixth at last month's 2023 USA Wrestling 16U National Championships in Fargo, North Dakota.
"To even place at Fargo, I felt really cool and (I was) happy and excited about it," Prescott said. "I went to this big tournament, I ended up placing. You look at your teammates around you and some of them are cheering you on and everyone's still there – I just thought it was really cool."
Hosted at the Fargodome on North Dakota State University's campus, the tournament features thousands of wrestlers from across the country with matches on 30 mats in the arena according to USA Wrestling.
"Once I got there in the morning I was sitting up in the stands after warm-ups, and I was like 'Holy cow, this turnout is massive,'" Prescott said. "I was super nervous, I was just trying to take it one round at a time."
After a first-round bye, Prescott opened the tournament with a 12-0 win over Kylie Benoit in her first match.
"At most tournaments, I would say I need to get the first match over with and then I'm sure I'll feel a little better, but I knew it's only going to get harder from here," Prescott said. "I was having a hard time letting myself relax, I was still really tense. But, it felt good because I was like 'Okay, that went pretty smoothly.'"
Prescott reached the Round of 16 after a 4-1 win over Jasmine Serrano but fell one match shy of reaching the quarterfinals with a loss to Kaylan Hitchcock. Despite the loss, the Moses Lake sophomore won her next four matches in the consolation bracket to move closer to placing in the tournament.
"They were all grinder matches, I was definitely having to fight until the very, very end," Prescott said. "I just wanted to keep going so badly, so I kept finding the shots at the very end that helped me on some of them."
A loss to Regina Stoeser in the consolation semifinals placed Prescott into the fifth/sixth-place match, where she captured her sixth-place finish in the tournament after a fall to Isabella Cepak.
"Going into the high school season, I think it'll be something that I will think about," Prescott said. "I've been to this big (tournament), a lot of pressure situations. So hopefully making state next year, It'll be something I can think about."
As a freshman, Prescott was the runner-up in the 120-pound bracket at the 2023 Girls 3A/4A Mat Classic in Tacoma.
"I was glad to be where I was, I had a good season," Prescott said. "Ending on that note, it was a little disappointing because I was right there."
Along with competing at the USA Wrestling 16U National Championships, Prescott has also been training throughout the summer, attending camps around the state. She said her biggest growth has come in her mentality and offensive approach.
"I think I'm mentally tougher," Prescott said. "Once it gets into those final minutes and you're tired. I used to always be a defensive wrestler, but I've been getting to my offense – especially this summer. I would work on it at every camp, it'd be my goal to make sure that I was (working on) offense every live match."
That mental toughness showed during Prescott's run through the consolation bracket according to her father Terry Prescott, who is also the Director of Coaching for the Moses Lake Wrestling Club.
"There's so many matches, and I can really tell as a coach and her dad that the mental toughness is really growing," Terry Prescott said. "She's finding her offense instead of just defensive wrestling, all these different things started to come together."
Ian Bivona may be reached at ibivona@columbiabasinherald.com.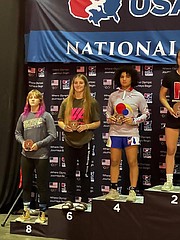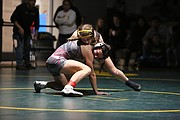 Recent Headlines
---