BBCC brings on Daviaire Dickerson as men's wrestling coach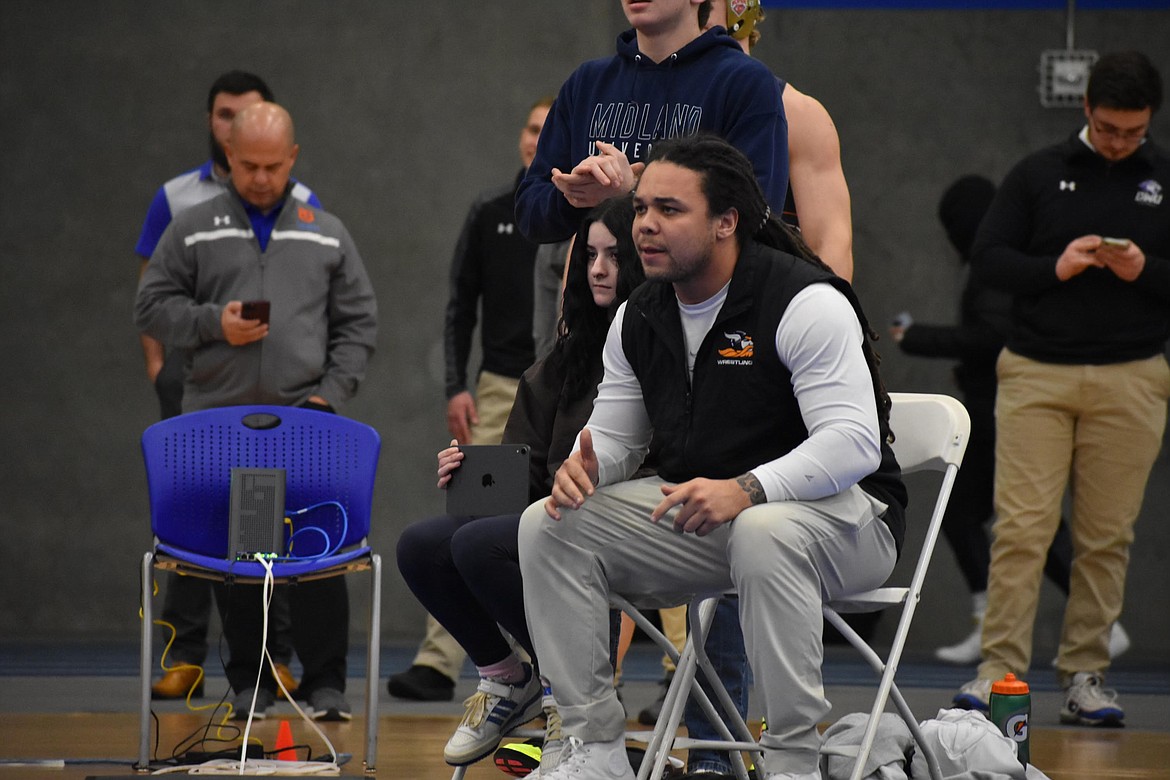 New Big Bend men's wrestling coach Daviaire Dickerson comes to Moses Lake after spending three seasons coaching the men's and women's teams at Midland University in Fremont, Nebraska.
CONTRIBUTED PHOTO/DAVIAIRE DICKERSON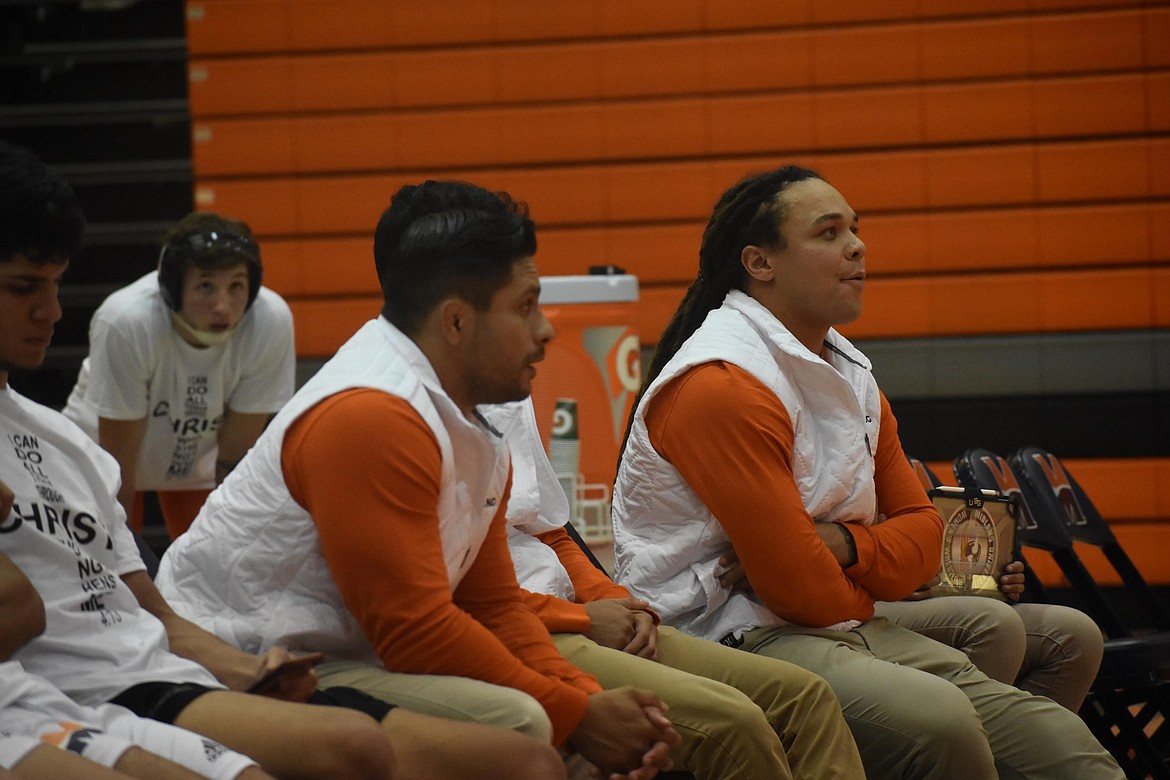 Big Bend's newest wrestling coach Daviaire Dickerson said he looks to focus on local talent in recruiting, noting Washington's "rich" history in high school wrestlers.
Previous
Next
by
IAN BIVONA
Sports Reporter
|
August 12, 2023 12:37 PM
MOSES LAKE — As a former collegiate wrestler himself, Daviaire Dickerson knows how to connect with wrestlers from the role of a coach. Now, Dickerson is looking to continue that as the new head coach of the Big Bend men's wrestling program.
"I definitely can sympathize with my athletes and understand why they might be struggling in wrestling, because it may be coming from a completely outside source," Dickerson said. "I graduated from college four years ago, so I remember those times. I remember how hard some of those days were."
A graduate of Arizona Christian University, Dickerson got his first head coaching gig at Midland University in Fremont, Nebraska, where he coached the Warriors' women's wrestling team on an interim basis. After moving to Oklahoma to work as a business consultant, Dickerson was later asked to return as a coach for Midland, this time as head coach of the men's wrestling program.
"It's kind of been a rollercoaster of if I'm going to coach, am I not," Dickerson said. "I just fell in love with it; it's kind of natural for me, it's fun for me. It's easy for me to wake up at 6 a.m. and have early-morning practices and go to tournaments."
Growing up playing football, Dickerson began wrestling when he was in high school with the goal of becoming a better player on the gridiron. After being able to play football at the collegiate level, Dickerson transferred to a school where could compete both on the field and on the mat.
"It made me be able to relive the high school dream, being able to be a two-sport athlete in college and having success in both," Dickerson said.
Dickerson described his coaching style as focusing on a player's individual style, allowing each athlete to work on what's worked for them while adding tips along the way.
"I just try to build their self-efficacy as much as possible," Dickerson said. "I think that gives them ownership of their career, ownership of their team, their grades and everything."
With a rich history of competitive high school wrestlers in the state, Dickerson said, he's looking to add local talent to the Vikings' roster during his tenure as head coach.
"Having that core — from Washington, from the community — is going to bring in local fans, it's going to bring in local support," Dickerson said. "It's important for us because sometimes it's hard for parents across the country for all the duals and tournaments. Building that core in the area is going to bring in more than just success, it's going to bring success in fundraising, it's going to have more reasons for locals to support our program."
Along with adding local wrestlers, Dickerson said he's looking for athletes of upstanding stature in their communities.
"I'm excited to compete and be able to have the opportunity to win with the right kids," Dickerson said. "I want to win, but I want to win with great people in the community and respectful people in the community."
After four years of coaching in Nebraska, Dickerson is on his way to Moses Lake to lead the Vikings.
"I talked to a few of my wrestling mentors that I've had throughout my career, and they said that community up in Moses Lake and in Washington would be a great opportunity to have a competitive team early," Dickerson said. "Field a winning program — it was the right opportunity for me and my family."
Ian Bivona may be reached via email at ibivona@columbiabasinherald.com.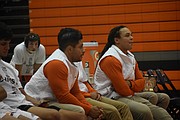 Recent Headlines
---