Murray visits UW Computer Science and Engineering School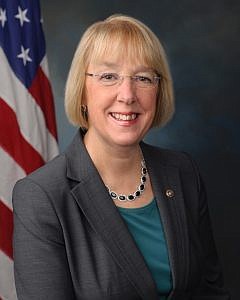 by
GABRIEL DAVIS
Staff Writer
|
August 11, 2023 5:47 PM
SEATTLE — Senator Patty Murray, D-WA, visited the University of Washington's Paul G. Allen School of Computer Science & Engineering on Wednesday for a tour and briefing from UW researchers on AI development and research, according to a press release from Murray's office.
"Artificial intelligence brings with it immense opportunities — but also serious challenges and threats," said Murray. "It was great to meet with the incredible University of Washington researchers working on AI, and to learn more about how the AI Institute for Dynamic Systems is helping UW, and all of Washington state, continue to lead on AI."
According to the release, Murray helped to secure $20 million in federal funding to establish the National Science Foundation AI Institute for Dynamic Systems at UW. The overall goal of the institute is to combine physics-based models with AI and machine learning to develop solutions for challenges across science and engineering, stated the release.
"I secured this funding because I know how essential it is that this technology be developed responsibly and ethically," said Murray. "Leading on AI will be important if we want Washington state to remain at the forefront of innovation, research and scientific achievement."
Recent Headlines
---