The music is the draw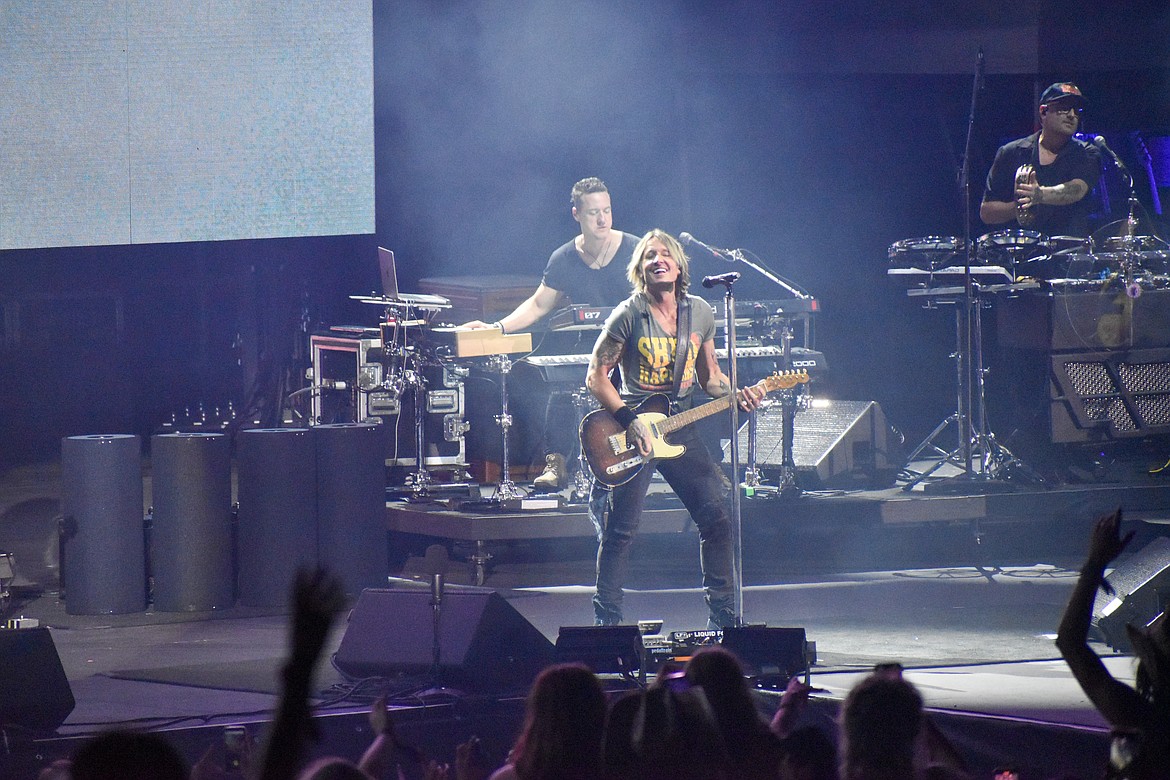 Keith Urban was a fan favorite at Watershed 2023, with many attendees saying he was the reason they attended.
REBECCA PETTINGILL/SPECIAL TO THE COLUMBIA BASIN HERALD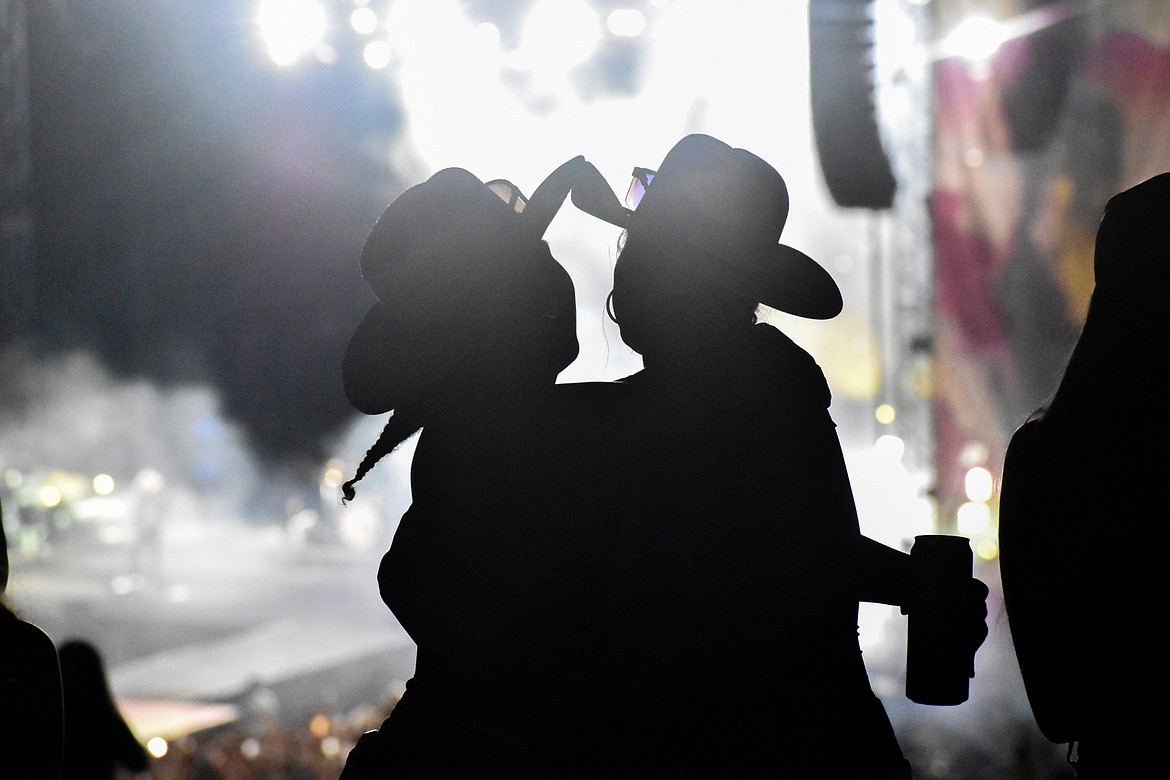 The music had Watershed attendees dancing, hugging, crying and singing along.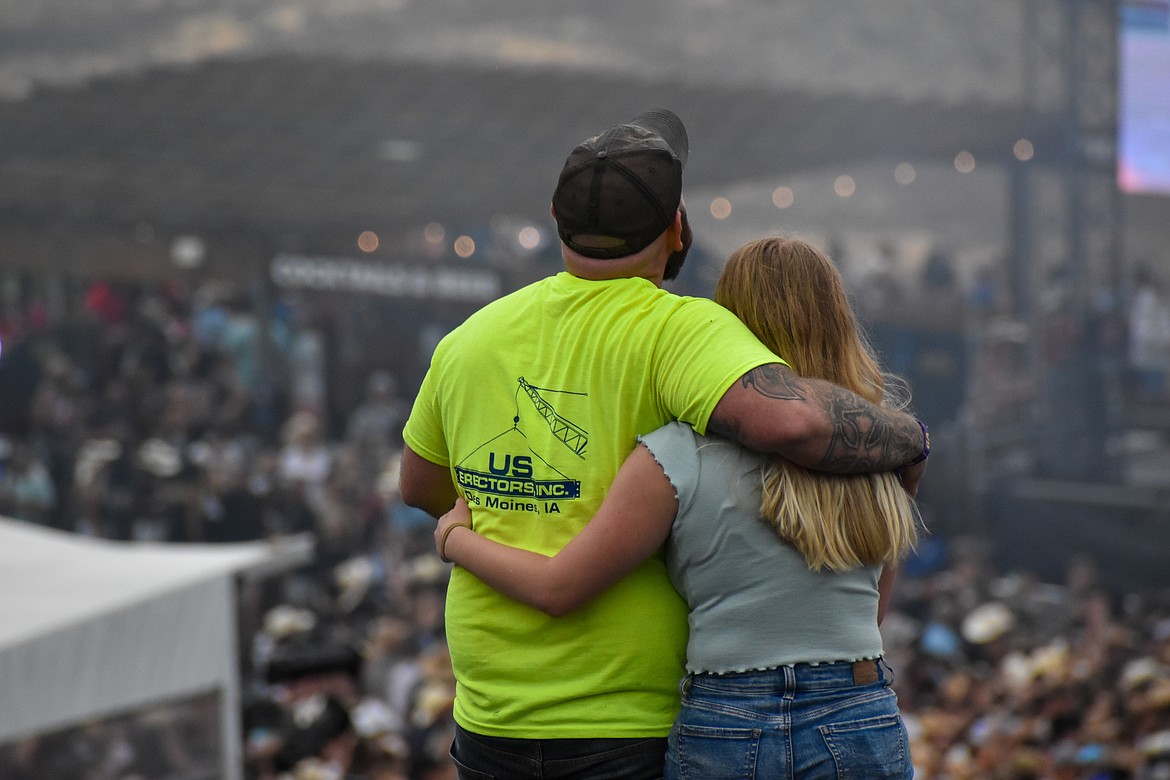 Attendees braved wind, rain and sun to enjoy the weekend of country music.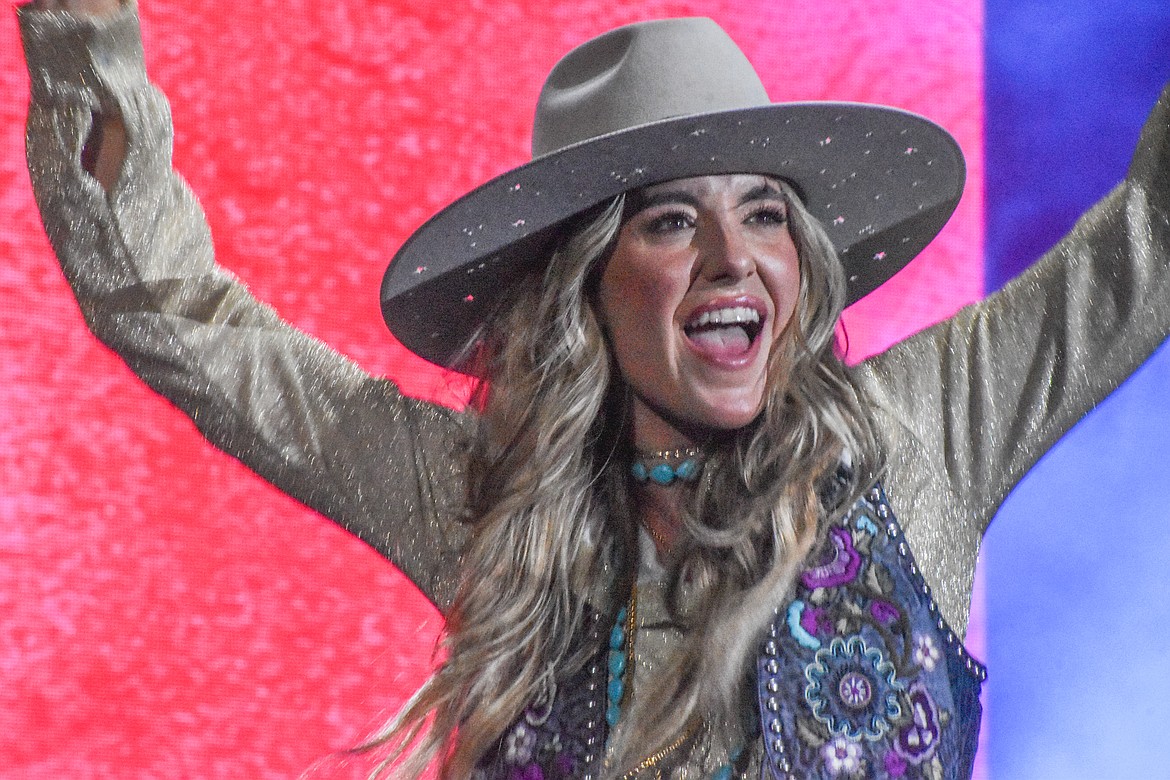 Lainey Wilson took the headlining spot on the final night of Watershed due to a cancellation by Luke Bryan. Wilson was named CMA 2022 Female Vocalist of the Year, CMA 2022 New Artist of the Year, and ACM's 2022 New Female Artist of the Year.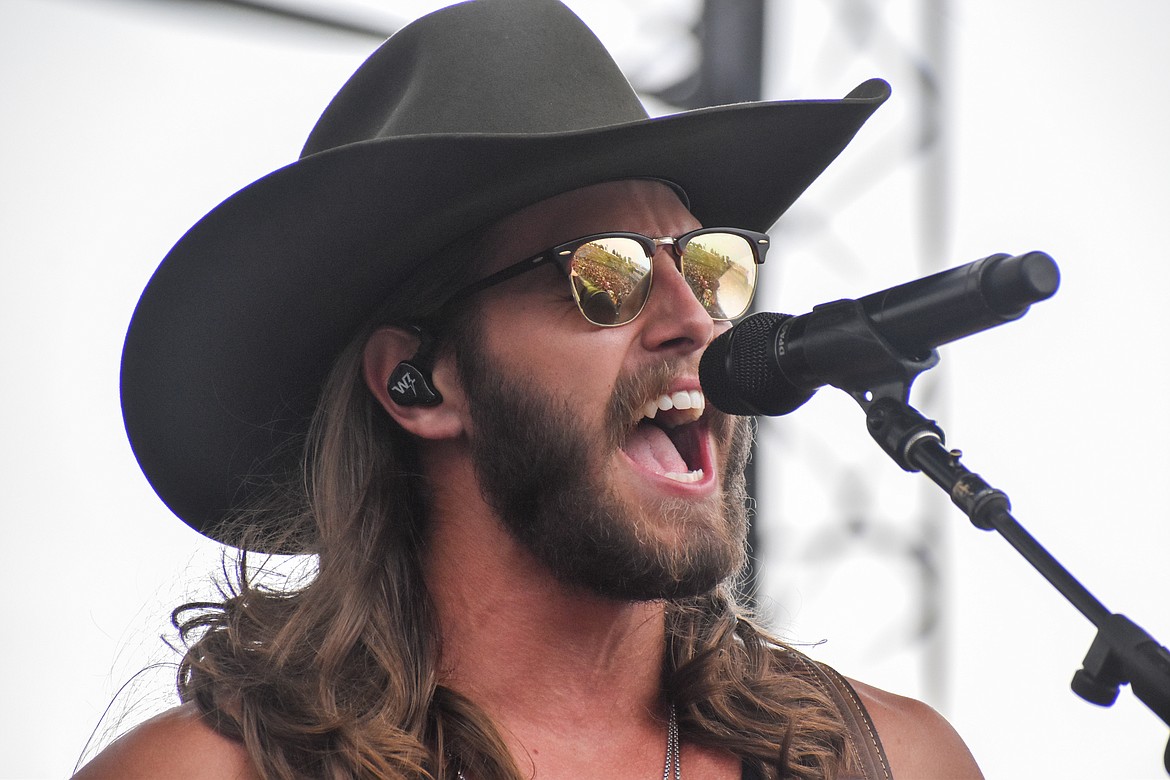 Warren Zeiders was a big hit on the main stage as well Saturday at Watershed.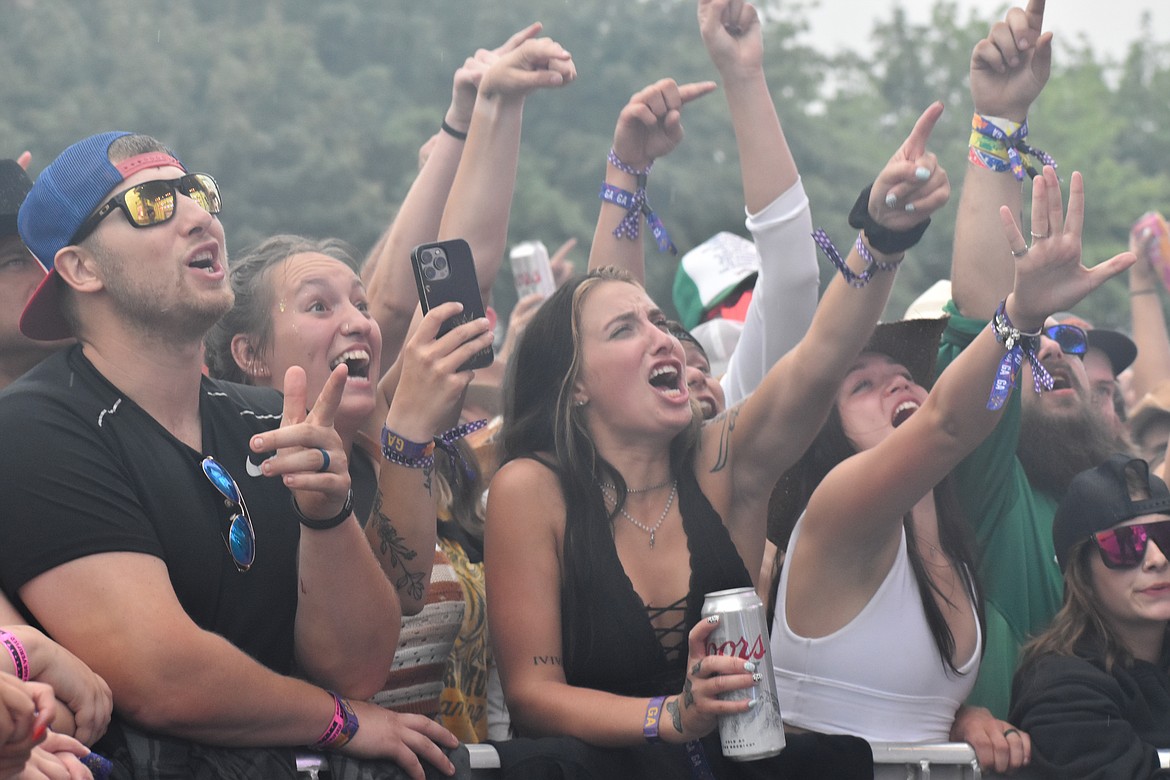 Shedders showed their excitement as each performer on the main stage came on.
Previous
Next
by
BY REBECCA PETTINGILL/SPECIAL TO THE COLUMBIA BASIN HERALD
|
August 8, 2023 1:59 PM
GEORGE — Watershed attendees showed their dedication and determination to enjoy the festival this year facing wind, rain and sun in the three-day event. Not only did shedders deal with changing weather, but first-night headliner Cody Johnson had an hour delay due to the wind and Sunday night headliner Luke Bryan canceled due to illness.
The music is what brought first-time shedders Trish and Lee Barnes from Boise, Idaho.
"The lineup; Cojo (Cody Johnson) was amazing, Keith Urban, sad about Luke (Bryan) but he's got to take care of himself," said Trish.
Many attendees saw the cancellation coming as Luke Bryan had canceled the previous two shows in the days leading up to Watershed due to a head cold he said he was battling in a social media announcement.
The cancellation resulted in Lainey Wilson moving into the headlining spot and attendees would receive a ⅓ refund of the base price of their festival wristband. This remedy was seen by many shedders as an appropriate reaction to the change and they were understanding of why the cancellation happened.
"I think that's fair," Trish said. "I mean he can't help it."
A lot of attendees were disappointed with the lineup, expecting more big-name artists for the main stage as in years past.
"Yeah we were a little bit disappointed with the lineup," said Crystal Zellmer.
Crystal and her husband, Josh Zellmer, from Fife have been attending Watershed for many years and said this year was a bit of a bummer due to the lineup and turbulent weather. However, like many others, it didn't stop them from coming.
Keith Urban seemed to be a major draw and a favorite part for many attendees.
"Keith Urban (was my favorite part so far), he had a lot of energy," said Luxi Taylor of Boise, Idaho.
He not only had a lot of energy during the performance, which the crowd seemed to feed off of, but he made sure to stick around and meet fans and sign their items after the show.
"Keith Urban all the way," said Josh.
First-time shedder Kristi Junkins from Port Orchard said Urban was her favorite part as well but Bryan is what attracted her and her husband into attending.
"I've never seen Keith Urban. Never been a big Keith Urban fan but I was like 'Oh, I like his music.' I came for Luke Bryan — I'm a little sad but I get it. Keith Urban was freaking amazing," Junkins said.
While many are initially drawn by the music, a recurring theme from attendees is that the people at Watershed is what keeps them coming back.
The Zellmers said they come every year to hang out with their friends and enjoy the music together.
Others, especially first-time shedders, enjoy that they end up meeting new people each year.
"The people we have met, probably five or six different people and we will literally be lifelong friends," said Trish Barnes "Even the staff, everybody we've met (has been great)."
Rebecca Pettingill is a freelance writer and photographer based in Soap Lake. Send your news tips to editor@columbiabasinherald.com.
Recent Headlines
---