Watershed 101: Having a fun and safe time at the Gorge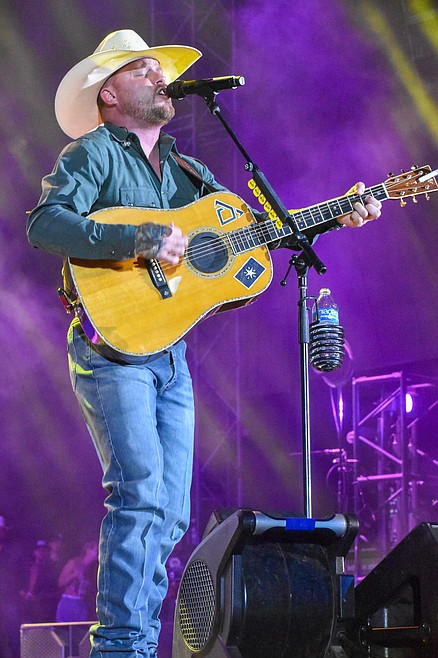 Cody Johnson closed out Day one of Watershed with a late performance due to an hour long wind delay. He told the crowd while they waited that he would start the concert as late that night as needed to ensure he could perform his whole set for them.
REBECCA PETTINGILL/SPECIAL TO THE COLUMBIA BASIN HERALD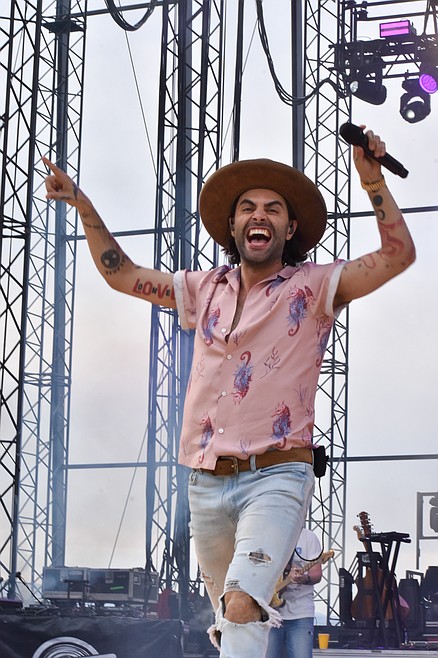 Niko Moon got the crowd pumped with an energetic performance Friday afternoon.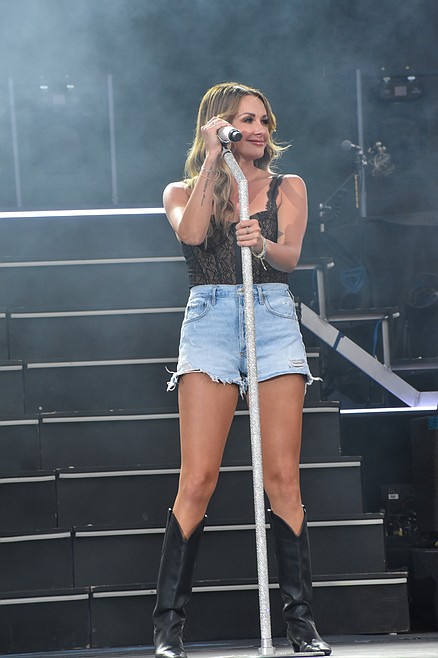 Carly Pearce paid tribute to Loretta Lynn by performing Lynn's hit "Coal Miner's Daughter" at Watershed.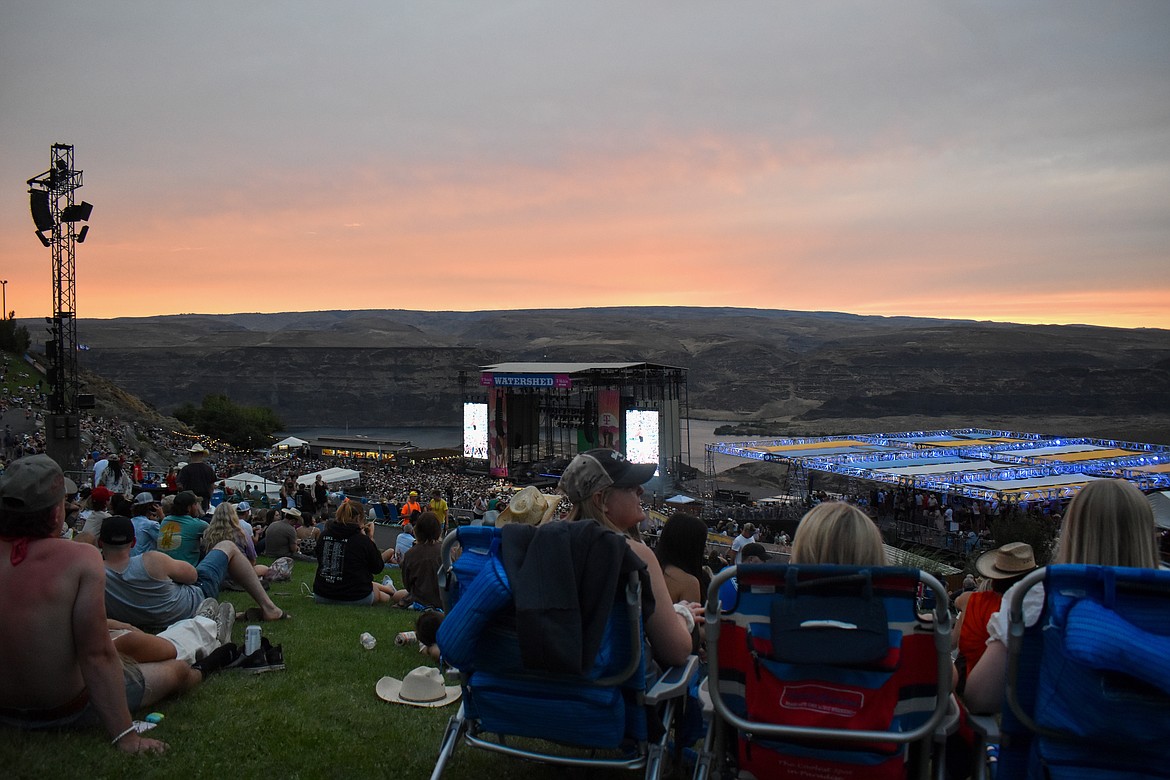 While not as packed as previous years, Watershed had a large turnout on day one, especially for the last performers of the evening; Carly Pearce and Cody Johnson.
Previous
Next
by
BY REBECCA PETTINGILL/SPECIAL TO THE COLUMBIA BASIN HERALD
|
August 5, 2023 1:47 PM
GEORGE - The Gorge Amphitheater and its festivals can be a fun place to enjoy music in the summer. This past weekend, Watershed returned for its 11th year at the Gorge. When attending Watershed, or any other concert or festival at the Gorge, there are some tips, tricks and advice that will help attendees to have a fun and safe time.
"A big thing is to plan the trip," said Josh Sainsbury, Grant County Sheriff's Office Chief Deputy of Emergency Operations.
Sainsbury advised that attendees know the weather, bring lots of water, stay with their friends and practice, "If you see something, say something."
He also noted that a lot of situations faced at the Gorge relate to substance use and alcohol.
"The drugs and alcohol are the biggest factors and then you add the heat, that just escalates it," Sainsbury said.
Water is important, he said, not just because it's hot out but because drinking a lot of alcohol in a short period of time without enough water leads to alcohol poisoning.
"Some people come and try drugs for the first time whether it's molly, whether it's ecstasy, mushrooms, they try a variety of drugs for the first time but they don't know what they're getting," Sainsbury said.
He explained that while they do not support drug use, the best piece of advice for those that will do it anyway is to not take anything, especially drugs, from people they don't know.
"People try things, don't know what it is, don't know who it came from, they're told it might be edible cannabis and it ends up being laced with fentanyl," said Sainsbury.
Sainsbury said when an incident occurs, the best places to look to stay in the loop are GCSO's Facebook page and the Gorge Amphitheater's page or website.
First-year Shedders Azja French and Harrison Schmitt, both of Tacoma, said they recommend financially planning for the event. Between the cost of tickets, camping, food and travel, they said concert attendees are looking at close to $1,000 per person.
"I wanted to go last year when I first heard of it but, like I said, it was just so obscenely expensive," French said.
They explained that the three day passes, which is the only option the venue sells now for Watershed, starts at $249 per person for general admission not including taxes and fees, camping passes start at $179, and food inside the venue is also priced high.
One item Schmidtt said was valuable that they brought with them for camping was a portable camp shower.
"You put it in the sun for a couple hours and it heated up the water to about 85 degrees, it felt wonderful," Schmidtt said.
Another piece of advice came from second year Shedder Elizabeth Cortes-Alvarez of Soap Lake.
"One, find a group to come with. Two, bring your freaking sunscreen. Three, water. Don't forget to stay hydrated. Four, just make sure you charge your phone," she said.
She also said it is important to wear something comfortable because attendees are usually there all day long.
"Aside from that literally just relax, have fun, enjoy your time," Cortes-Alvarez said.
Rebecca Pettingill is a freelance writer and photographer based in Soap Lake. Send your news tips to editor@columbiabasinherald.com.
A note from the writer:
As a third-year Shedder myself, things I also recommend bringing that weren't mentioned by interviewees are: sunglasses, bringing or wearing swimsuits as the venue usually has water activities to stay cool, bring your I.D. even if you're not planning on drinking, a credit or debit card – Watershed has gone cashless – an extra shirt or sweater even if you leave it in the car because it cools down once the sun sets, some sort of bag – check the festival website for bag size and type policy – and wearing good comfortable shoes as you will probably be doing a lot of walking - I recommend tennis shoes best.
While the venue this year seemed to do a good job of letting attendees know where the exits are in case of an emergency, I also recommend anyone going to look ahead and know where those exits are before arrival.
As with most events, it never hurts to check out the venue or festival's website for information on what is allowed inside, directions and maps, and other advice or rules directly from those putting it on.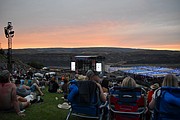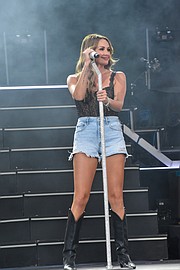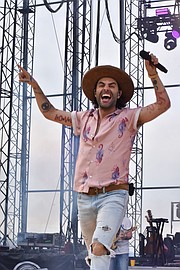 Recent Headlines
---