Raging success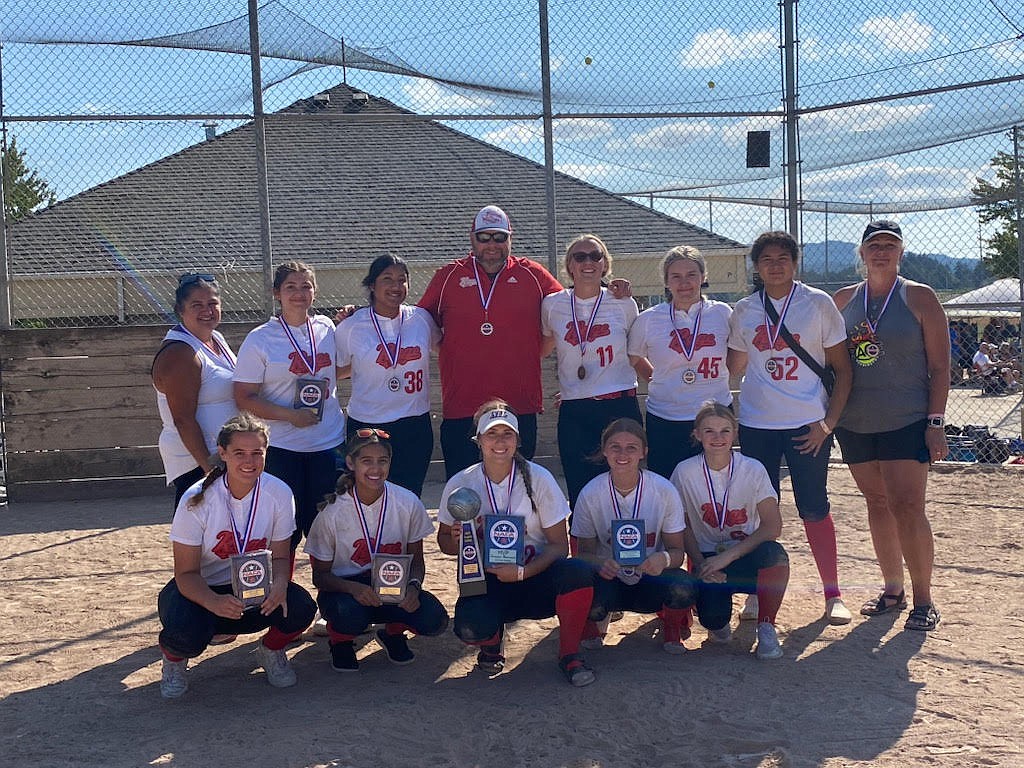 The 18U Washington Rage placed second at last weekend's North American Fastpitch Association Summer Nationals in Newberg, Oregon.
CONTRIBUTED PHOTO/WASHINGTON RAGE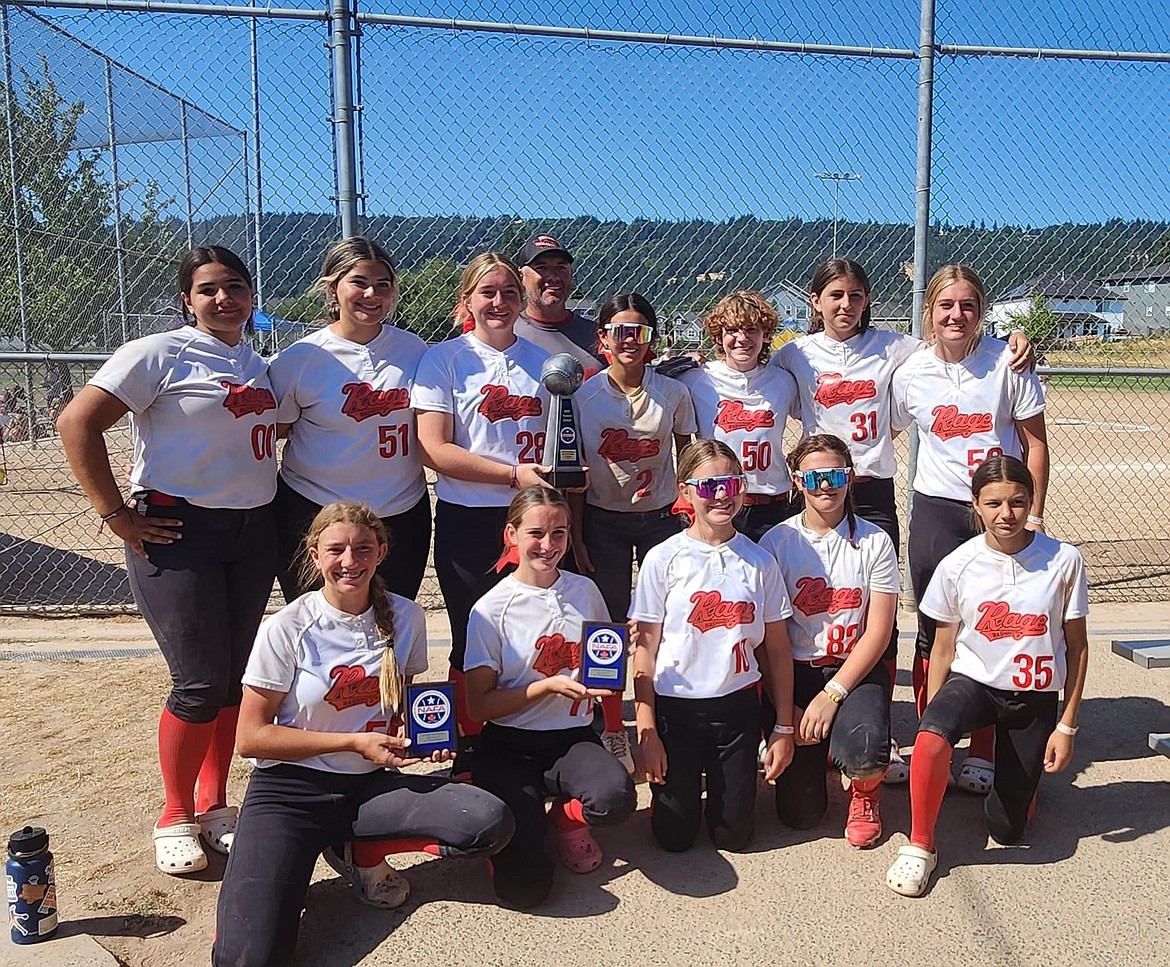 The 14U Washington Rage played nine games over a four-game span to place third at the North American Fastpitch Association Summer Nationals in Newberg, Oregon.
Previous
Next
by
IAN BIVONA
Sports Reporter
|
August 5, 2023 11:11 AM
NEWBERG, Ore. – Two Washington Rage fastpitch softball teams brought back hardware from the North American Fastpitch Association Summer Nationals, with the 18U and 14U Rage placing second and third in their respective brackets.
"For our teams to go down there and do as well as they did, it's pretty exciting," said Bob Richardson, general manager of the Washington Rage organization and head coach for the 18U and 14U teams. "It bodes well for the future, especially with these younger girls."
The 14U Rage played nine games over a four-day span at NAFA Summer Nationals, including a four-game winning streak after a second-round loss to the WV Outlaws. Richardson credited the success to the team's offensive showings.
"We were able to score runs, and just put a lot of pressure on the defense of the other teams," Richardson said. "Our girls were squaring up on the ball; they were hitting fences, they were hitting gaps – it was fun to watch. We'd get down a little bit, but then score five or six runs the next inning."
The offensive success stemmed from focusing on the mental aspect of the game, Richardson said.
"We really practice on having a solid approach at the plate, and having a plan when you get up there so that you're not just up there hacking away," Richardson said. "Along with the physical, we really work on the mental part of the game as well. And it showed."
Solid defense allowed the 18U Rage to place second at the tournament, featuring strong pitching by tournament MVP Paige Richardson. The 18U Rage opened the tournament with three-straight wins before falling to the Sherwood Fireballs, later rallying with a 6-4 win over Rise. In the team's final game, the Rage fell again to Sherwood 17-12 for a second-place finish.
"Both teams were hitting the ball, we just weren't able to finish," Bob Richardson said. "Runner-up is pretty darn good."
NAFA Summer Nationals marks the end of the summer season for the non-18U Rage teams, as teams now have some time off before the fall season rolls around in October. Richardson said strong finishes at national tournaments can help give players a boost as they enter their high school seasons in the spring.
"What that does is it gives them the confidence that they can play on a big stage, and then come back and compete for positions at the high school (level)," Richardson said. "Ultimately, us tournament coaches are trying to get these girls ready for thor high school seasons so that our communities can have really good showings with our fastpitch teams."
Eight Rage players earned accolades at NAFA Summer Nationals, with Noel Stauffenberg, Madi Janicek and Amilia Borchert representing the 14U Rage and Jenika Balderas, Rozlyn Lane, Trinity Nations and Anjalee Deleon representing the 18U Rage on the all-tournament teams.
"To have seven all-tournament players and one MVP, it's pretty awesome," Richardson said. "It was exciting to get those, especially for those girls, to get those accolades."
Ian Bivona may be reached at ibivona@columbiabasinherald.com.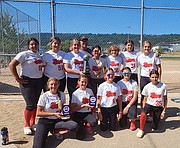 Recent Headlines
---