Cougs to face Boise State in Spokane this December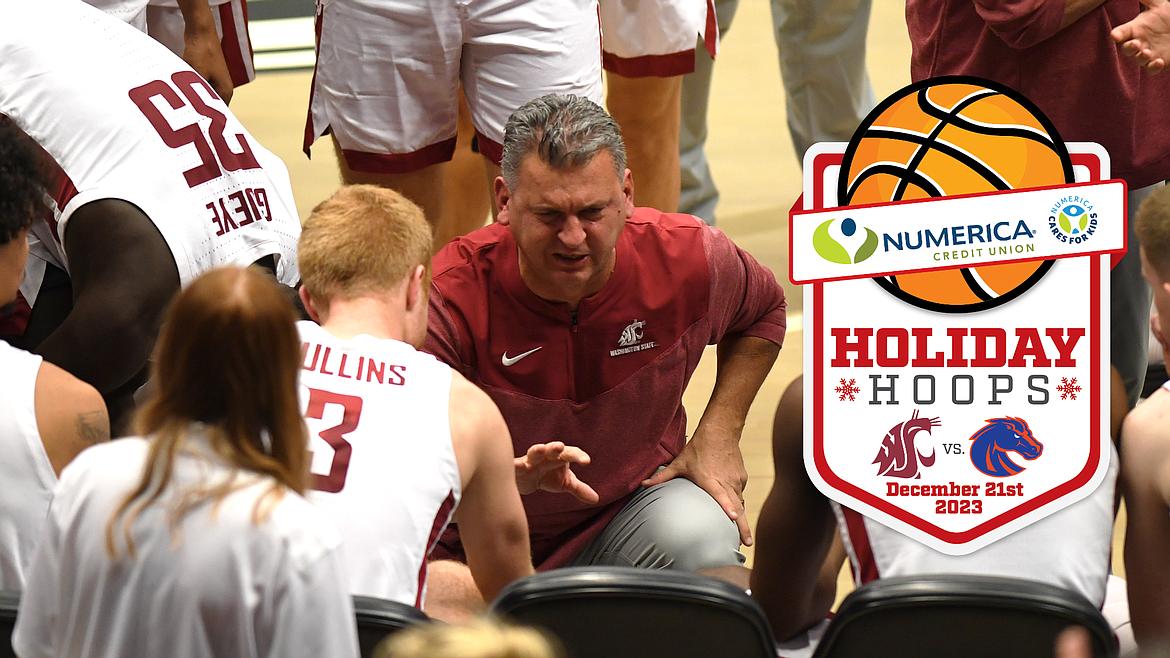 WSU men's basketball will face off against Boise State at the Spokane Veterans Memorial Arena on Dec. 21.
COURTESY PHOTO/WSU ATHLETICS
by
CONTRIBUTED REPORT/WSU ATHLETICS
|
August 4, 2023 1:05 AM
PULLMAN – The Washington State men's basketball team will face Boise State in a neutral site game, Dec. 21, 2023 at Spokane Veterans Memorial Arena, as part of the Numerica Holiday Hoops 2023 supporting Numerica CARES for Kids, the organizations announced in partnership with the Spokane Chiefs and Brett Sports.
The Cougars and Broncos have maintained a neutral site matchup, each of the last two seasons, with BSU taking the victory at Spokane Arena in 2021 and Boise in 2022. This season's game will mark the first time in program history with WSU and BSU meeting for three consecutive seasons.
Thanks to title partner Numerica Credit Union, a portion of each ticket sold will be donated to Numerica CARES for Kids, a program supporting non-profit organizations focusing on youth and families.
"We look forward to facing Boise State again this season," Coach Smith said. "It's a great opportunity to host a competitive game in front of our Spokane fans and raise funds for a worthwhile cause like Numerica CARES for Kids."
Washington State and Boise State have met eight times in the programs' histories, with a 4-4 all-time series record. Each of the last three times the teams have faced off, both programs have reached the postseason. In November 2007, the Cougs defeated BSU in Boise, en route to an NCAA Tournament berth. Each of the past two seasons, Wazzu has earned a bid to the National Invitation Tournament, while Boise State clinched NCAA Tournament spots.
Numerica CARES for Kids focuses on the well-being of local children. In partnership with local nonprofits, the organization is improving the safety, stability, and education of the next generation.
"Numerica Credit Union is committed to partnering with organizations that care for youth and families," said Jennifer O'Callaghan, senior vice president of marketing. "We're excited to see how Numerica Holiday Hoops will bring together sports fans while raising money for children in need across our communities."
Tickets for the Numerica Holiday Hoops 2023 supporting Numerica CARES for Kids! will be announced in the coming weeks.
Recent Headlines
---