Lions look to bounce back from season-opening loss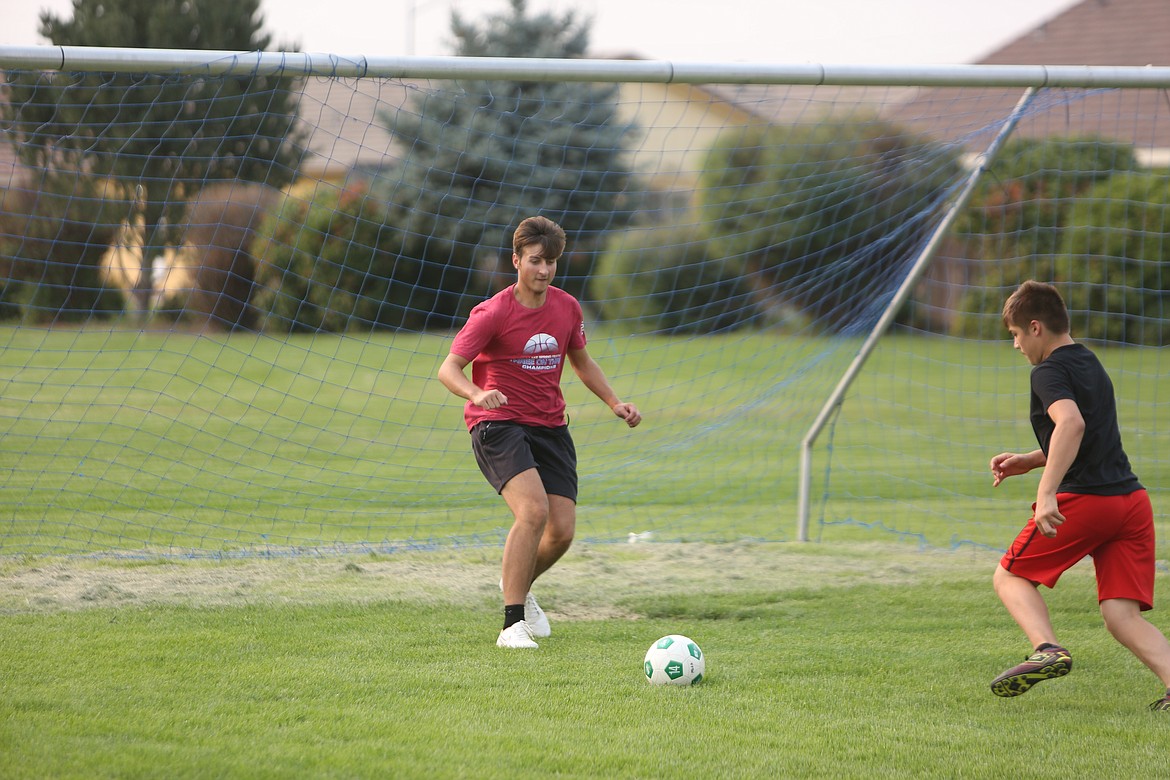 MLCA/CCS senior Michael Podolyan defends the net during a practice on Sept. 2, 2022. While the Lions' season didn't start out as strong as they'd like, the players and coaches are working hard to make sure the rest of the season is solid.
IAN BIVONA/COLUMBIA BASIN HERALD
|
September 27, 2022 3:01 PM
MOSES LAKE – Following a season-opening 10-1 loss to Upper Columbia, the Moses Lake Christian Academy/Covenant Christian School Lions are looking to rally together and grow as a team.
The team, which is returning to the pitch for the first time in seven years, is a young one according to head coach Shaq Ledezma.
"It's our first game in over seven years – the program has been brought back," Ledezma said. "We were confident about what we've been preparing for, but at the same time we just were going with the flow, seeing what our opponent was going to throw at us."
The Lions, whose starters are composed of a majority of eighth graders, entered the match with a clean record and the excitement of a season beginning.
"Just getting in physical shape, and just coming out ready to play," Ledezma said of how the team prepared for its first matchup. "Just trying our best to be prepared for whatever our opponents are going to throw at us."
After beginning the match on a high note, Upper Columbia soon netted five goals in the first half for a lead going into halftime.
"We held them off for about a good 10 minutes," Ledezma said. "We were able to hold it to 0-0, and then unfortunately (Upper Columbia) started to get on a hot roll by the end of the first half."
Upper Columbia added an additional five goals in the second half, with the Lions netting a goal of their own by eighth grader Liam Weger.
"Our team is young, and a lot of them haven't played and they're inexperienced," Ledezma said. "But the awesome part about it is the boys kept playing as hard as they could, even due to the inexperience and we ended up coming away with a goal."
As the season progresses, Ledezma said that it will be crucial for the young team to grow together on the field, something that is done by playing games.
"It's very, very important," Ledezma said of getting the young players experience through playing time. "Especially if they want to continue playing soccer, which I'm praying and hoping that many of them stick with it and continue with it."
Ian Bivona may be reached at ibivona@columbiabasinherald.com.
Recent Headlines
---