Walking path completed, city to consider no-parking signs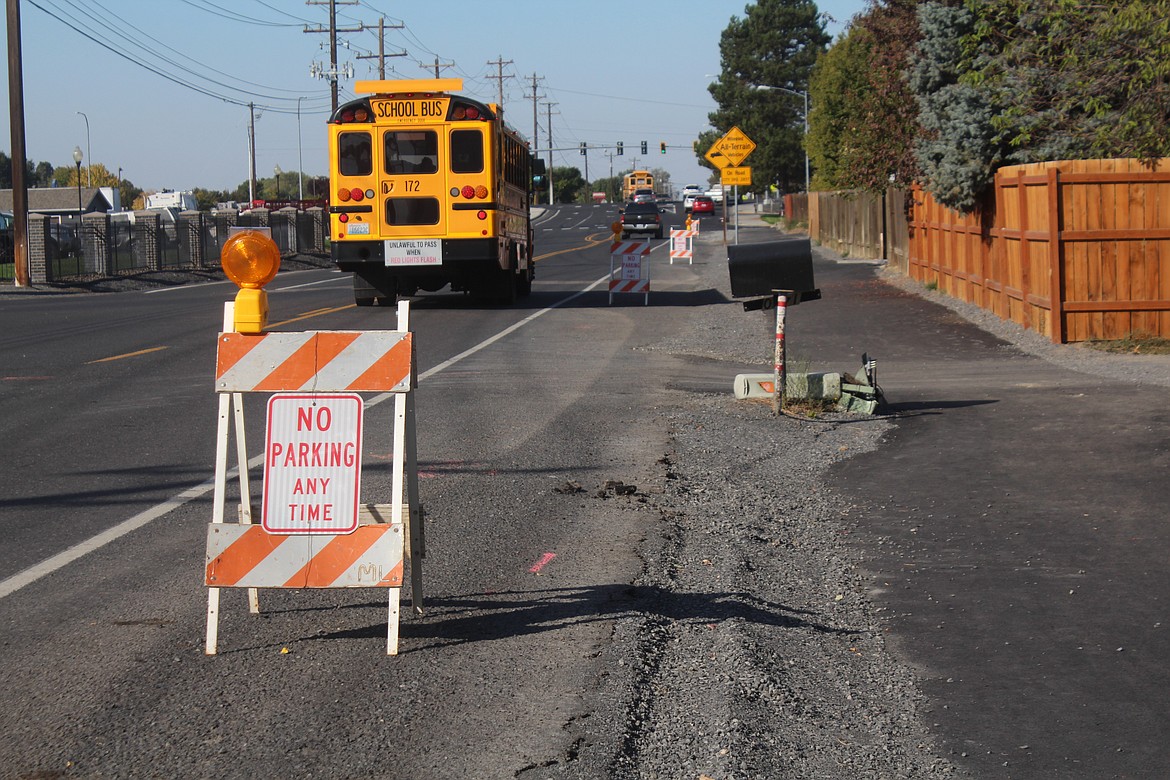 A new walking path near Groff Elementary proved to be an attractive place to park, and the Moses Lake City Council will be considering permanent no-parking signs as a result. Temporary signs are currently in place to ensure students walking to and from school have a safe commute.
CHERYL SCHWEIZER/COLUMBIA BASIN HERALD
by
CHERYL SCHWEIZER
Staff Writer
|
September 26, 2022 2:47 PM
MOSES LAKE — The Moses Lake City Council will vote Tuesday on a proposal for no-parking signs on a walking path on East Nelson Road on the route to Groff Elementary.
The path was a joint project of the Moses Lake School District and the city of Moses Lake.
"The walking path is actually done," said Moses Lake School Board chair Kevin Fuhr during Thursday's Moses Lake School Board meeting. "However, within a day or two we got a call because somebody parked on it. And so we had to go move the car, have the person move it."
Temporary no-parking signs were placed along the shoulder for the length of the path by Monday morning, where the permanent signs will be installed. Fuhr, who's also Moses Lake Police chief, said the signs will provide an avenue of enforcement.
"Anybody that parks there, we'll tow their car," Fuhr said. "They'll learn."
The walking path was installed on the north shoulder of East Nelson Road from South Lakeland Drive to South Moses Lake Avenue. The asphalt path is designed to keep children out of the ditch and off the road shoulder while they're walking to and from Groff Elementary.
The total project cost was about $90,000, according to the district. The school district and city each committed $50,000.
Fuhr said at the board's June 23 meeting that both district and city officials had heard from parents concerned about the lack of a sidewalk or path along that section of East Nelson Road. The approximately two blocks of East Nelson Road are now in Moses Lake city limits, but were still in the unincorporated area of Grant County when Groff Elementary was constructed, Fuhr said at the time. No improvements were included along East Nelson Road as a result.
City officials are working on a grant to rebuild that section of East Nelson Road, but that project will take a few years to get the funding, Fuhr said on June 23.
Recent Headlines
---