Ephrata to interview city administrator finalists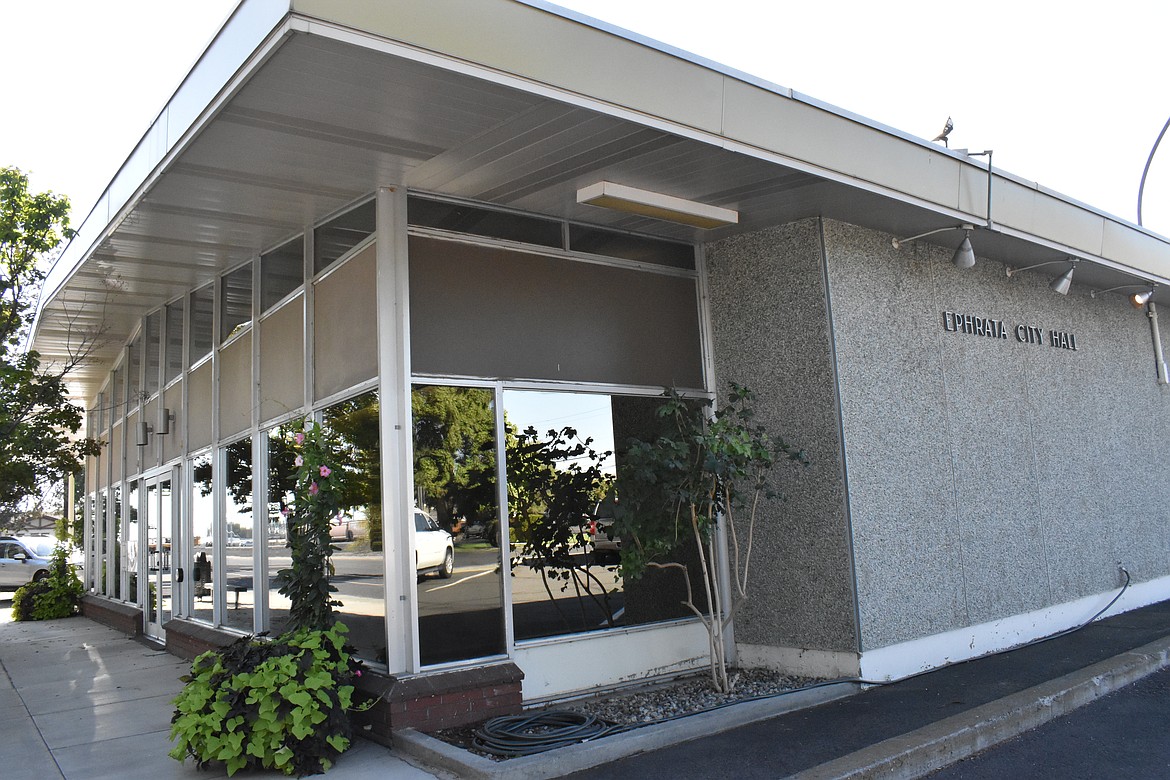 Rebecca Pettingill/Columbia Basin Herald
by
Staff report
|
September 26, 2022 3:54 PM
EPHRATA - The City of Ephrata issued a press release Monday stating they will interview four candidates eligible to become the next city administrator.
The release states a committee, composed of two council members and the Mayor, selected the finalists out of all submissions received from Prothman, an executive search firm, hired to help identify interested and qualified candidates.
Former City Administrator Mike Warren left the position in June in order to retire.
The four candidates are Brian Dansel, Rich Huebner, Shawn O'Brien and Doug Ross.
It also states, as part of the selection process, the community is invited to an open house reception on Oct. 4 at 5 p.m., at Ephrata City Hall, 121 Alder Street SW. At the reception, the public will have the opportunity to meet and interact with the candidates, followed by the option to provide written comments that will be forwarded to the Ephrata City Council.
On Oct. 5, the candidates will be interviewed by the Ephrata City Council, department directors, and three members of the community in various interview panels.
Dansel has been the Executive Director for Washington State Independent Auto Dealers since 2020. Prior to that, he was the Northwest Regional Director for the USDA, overseeing operations in six states. He has also served as the Washington and Idaho State Executive Director for the USDA Farm Service Agency. Dansel was a Washington State Senator from 2013-2017, and he was a County Commissioner for Ferry County from 2011-2014. He has an associate degree in Management from Walla Walla Community College, and he is currently working on a bachelor's degree in Business Administration.
Huebner has been a Management Analyst for the City of Monroe since 2020. Prior to that, he was with Snohomish County from 2017-2020, serving as Tourism Promotion Coordinator and Tourism Projects Coordinator. He has also been a Sports Sales Manager for the Snohomish County Sports Commission and a Sports Service Coordinator for Yakima Valley Tourism. Huebner has a bachelor's degree in Communication from Washington State University, and a Master of Business Administration degree and a Juris Doctor degree, both from Seattle University.
O'Brien has been the City Engineer for the City of Othello since 2019. Prior to that, he was the Gas Engineer for the City of Ellensburg. He was with the City of Moses Lake from 1992-2017, beginning as a Design Engineer, and served as Senior Engineer, Assistant City Engineer and, finally, City Engineer/Assistant Municipal Services Director during his time there. Early in his career, he also worked for the Washington State Department of Transportation. O'Brien has a Bachelor of Science degree in Civil Engineering from Washington State University.
Ross was most recently the City Administrator for the City of Medical Lake serving in that position for 16 years. While serving as the City Administrator, he simultaneously held the department head titles of Public Works Director, Planning Director, and Parks and Recreation Director, among other key roles. Ross was with the city starting in 1993 and he was the city's Public Works Director from 1994-2006 prior to becoming City Administrator. He has a Bachelor of Arts degree in Urban and Regional Planning from Eastern Washington University.
Recent Headlines
---