Bone's 41-yard kick gives Mavs 25-22 OT win over Central Valley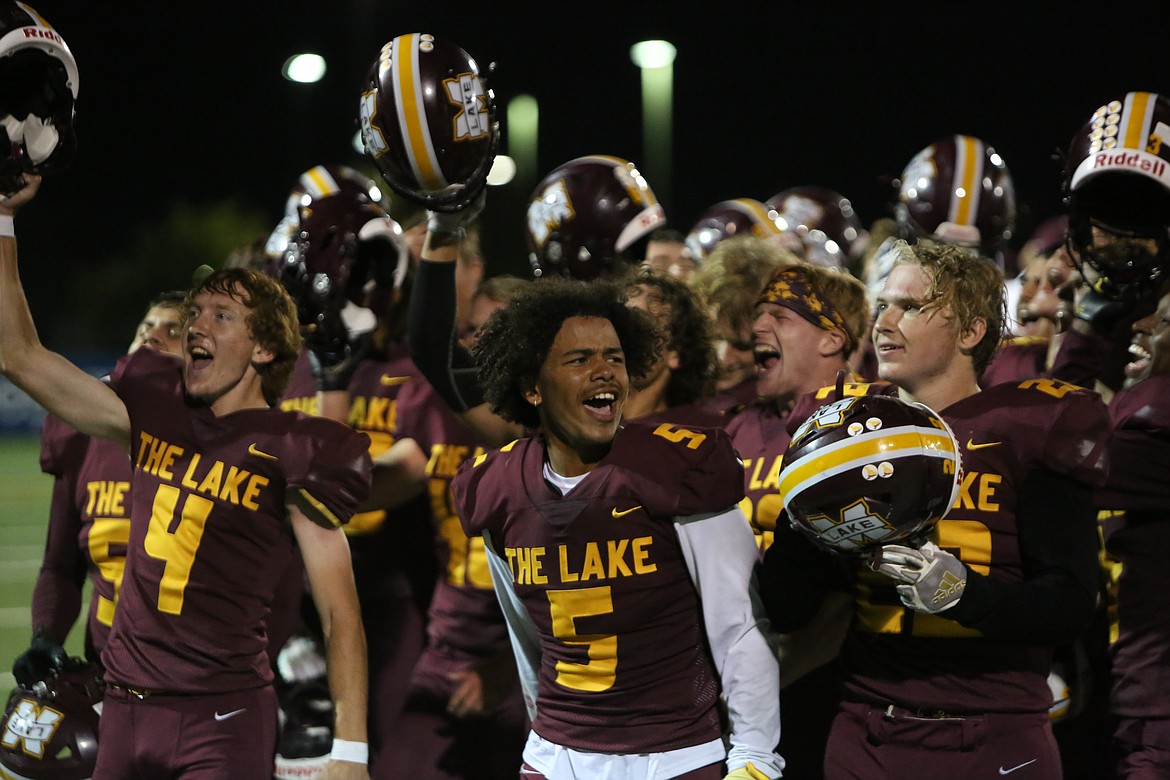 Moses Lake's Iden Bone (4), Kyson Thomas (5) and Jonah Robertson (22) celebrate with teammates after the team's 25-22 win over Central Valley.
Ian Bivona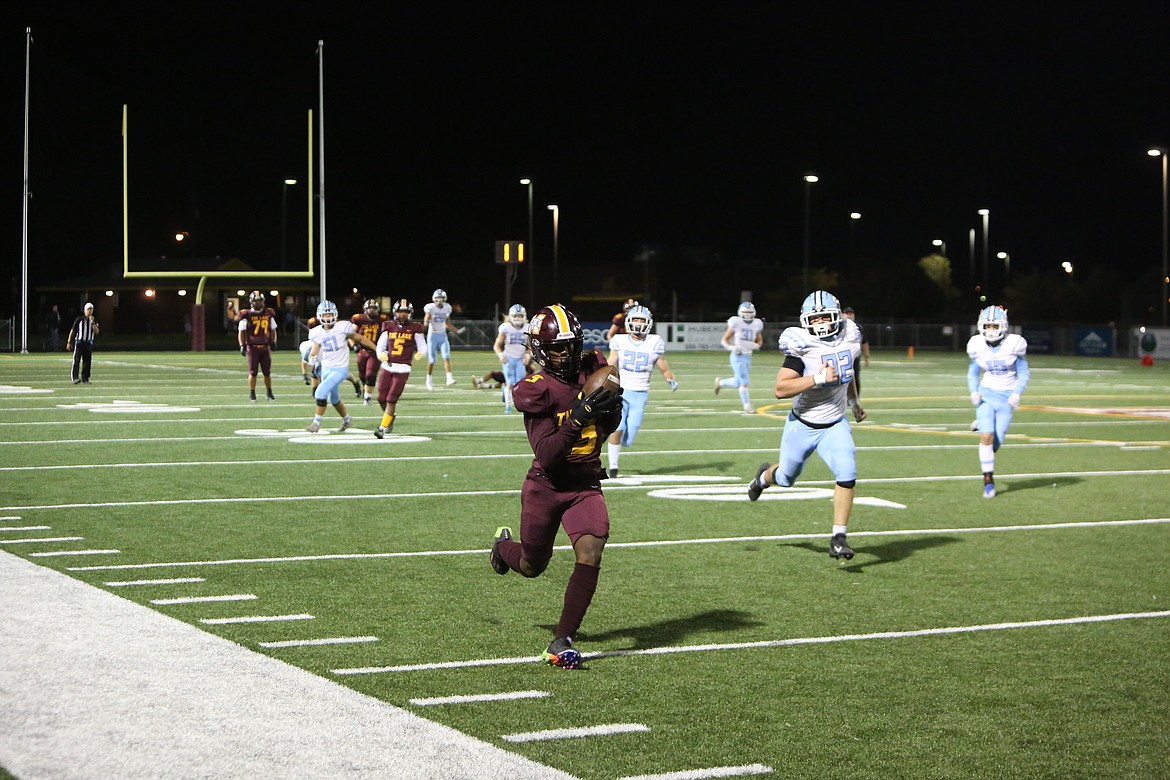 Junior receiver Joel Middleton hauls in a 59-yard touchdown pass from quarterback Brock Clark in the second quarter of Moses Lake's 25-22 win.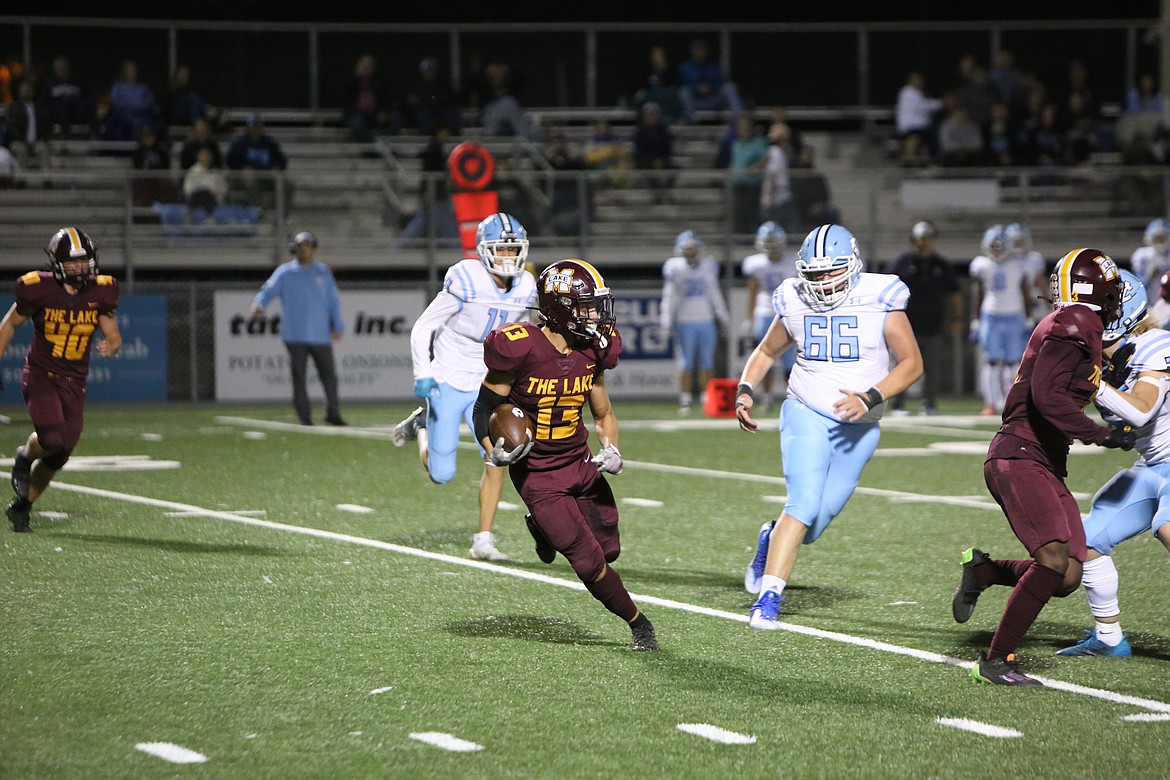 Junior defensive back Hayden Throneberry returns an intercepted pass deep in Moses Lake territory.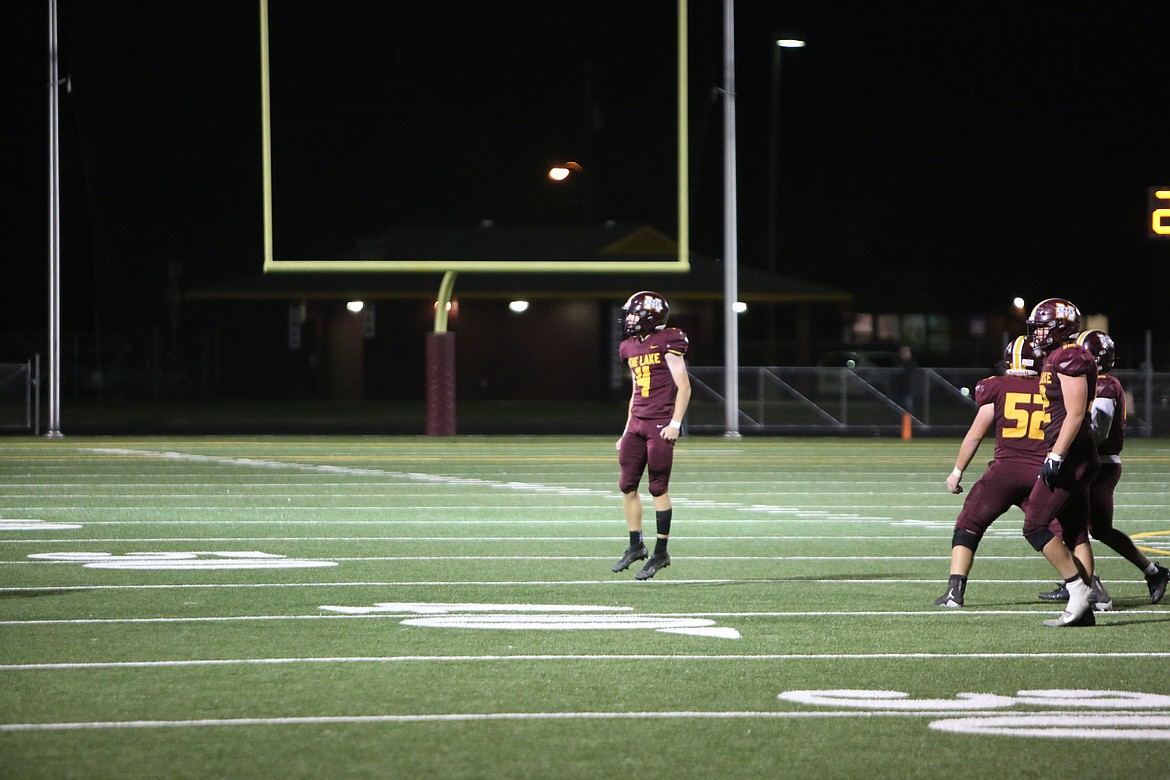 Senior kicker Iden Bone leaps into the air while celebrating his 41-yard field goal during overtime.
Previous
Next
by
IAN BIVONA
Sports Reporter
|
September 26, 2022 1:05 AM
MOSES LAKE – Moses Lake senior kicker Iden Bone stepped onto the field after a stalled offensive drive in overtime not worrying about the upcoming kick, but rather enjoying the moment.
"It was overtime, we'd never been in this position before," Bone said. "I was just happy to go out there and put on for Moses Lake."
With the Mavericks tied with Central Valley at 22 in overtime, Bone's 41-yard field goal gave Moses Lake a 25-22 lead. After the Maverick defense forced the Bears into a 40-yard field goal attempt, the Central Valley kick was no good.
"I just want to thank my mom, and Super and my grandpa – just everyone that's helped me, and my coach for believing in me in overtime," Bone said.
The game's scoring opened on Central Valley's first drive of the game, with quarterback Dylan Gravelle finding receiver Blaine Beard on a rollout for a 30-yard touchdown. On the ensuing Moses Lake drive, senior quarterback Brock Clark found junior receiver Joel Middleton on a go route for a 78-yard touchdown. After a two-point conversion, the Mavericks lead 8-7 in the first quarter.
"We knew they were gonna go man (coverage), and we liked our matchups on the outside," Moses Lake head coach Brett Jay said. "We took advantage of that early."
Clark once again found Middleton for a long score in the second quarter, this time for a 59-yard score, taking a 15-7 lead on the first play of the second quarter. The Bears were able to take advantage of a Maverick turnover on downs and interception to take a 22-15 lead into the halftime locker room.
"It was wild, absolutely wild," Jay said of the overtime win. "Game of momentum, back-and-forth. At one point we really liked our positioning, up 15-7, and felt like we were doing some good things – all of a sudden they made some plays and they were right back in the game."
Late in the third quarter, Moses Lake tied the game at 22 on a four-yard touchdown run by running back Jonah Robertson.
"Our guys don't quit," Jay said. "Our guys live here in Grind City, Washington, and we take pride in that – grinding it out and sometimes you gotta win the ugly ones."
The fourth quarter at Lions Field saw Middleton step in at quarterback after Clark was injured while scrambling away from defensive pressure, shifting the offense to a more run-heavy approach. With the Mavericks unable to score and Central Valley missing a 38-yard field goal, the teams headed to overtime tied at 22.
"We just weren't moving the ball enough," Jay said of the decision to play for overtime when the Mavericks had possession with 2:26 remaining in the fourth quarter. "Joel hasn't gotten those snaps in practice, so we're gonna get him in there this (week). Hopefully, we get Brock back, I'm hoping."
Following the Mavericks taking a 25-22 lead in overtime, the Bears still had a chance to score and win or tie the game. Central Valley had found success throughout the game with screen passes and passes to running backs in the flat, but the Maverick defense held the Bears to only two offensive yards in overtime.
"We just had to make sure that we were all one unit," Moses Lake senior defensive end/tight end Tell Rathbun said. "We found a lot of times that we'd get kind of lost, and we just weren't talking to each other. As soon as we started to get focused we became a single unit and just shut it down."
With the win, Moses Lake improves to 3-1 on the year with only district games remaining on the schedule. The Mavericks are back in action on Friday at home against Wenatchee.
Ian Bivona may be reached at ibivona@columbiabasinherald.com.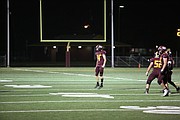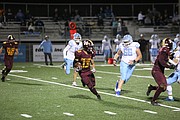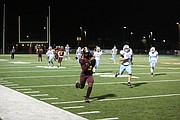 Recent Headlines
---