The Six to offer more training through academy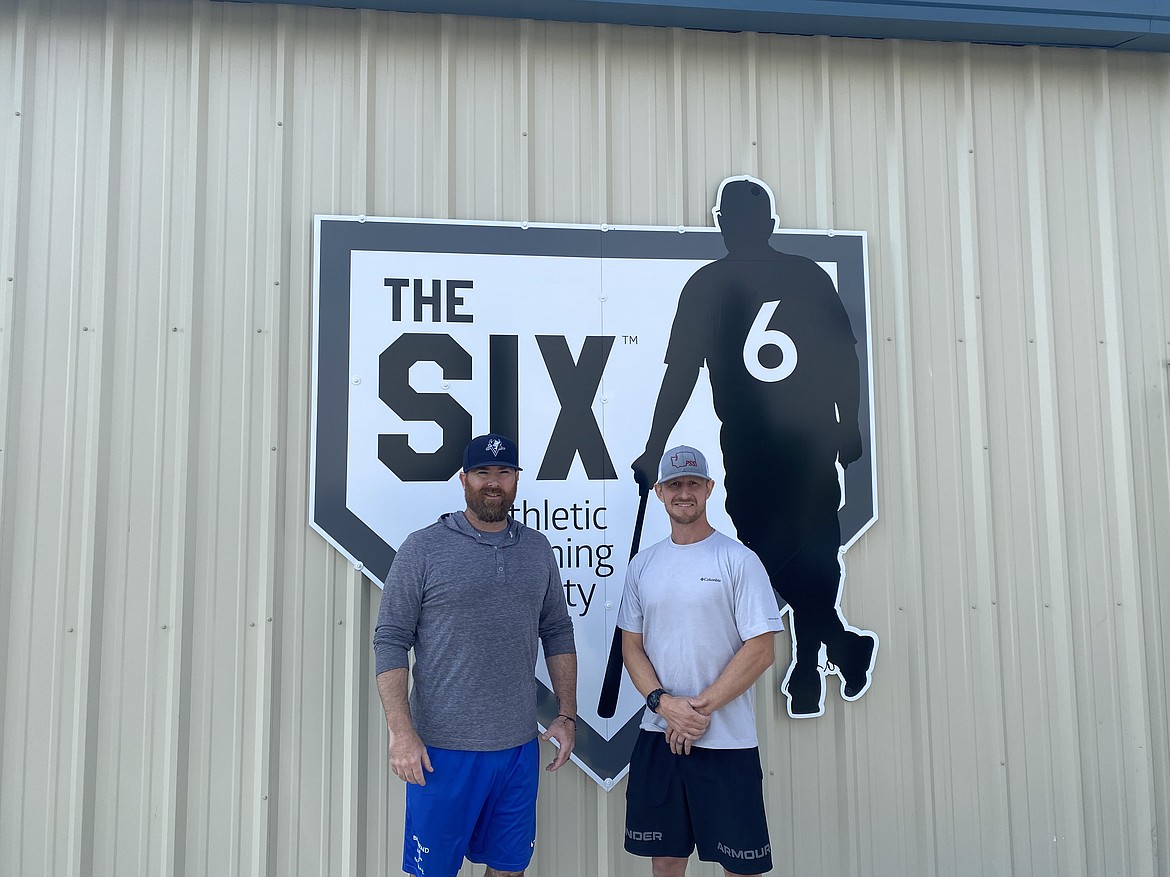 The Six owner Ryan Doumit (left) and General Manager Jameson Lange (right) offer training for both baseball and softball at The Six Training Facility.
Ian Bivona/Columbia Basin Herald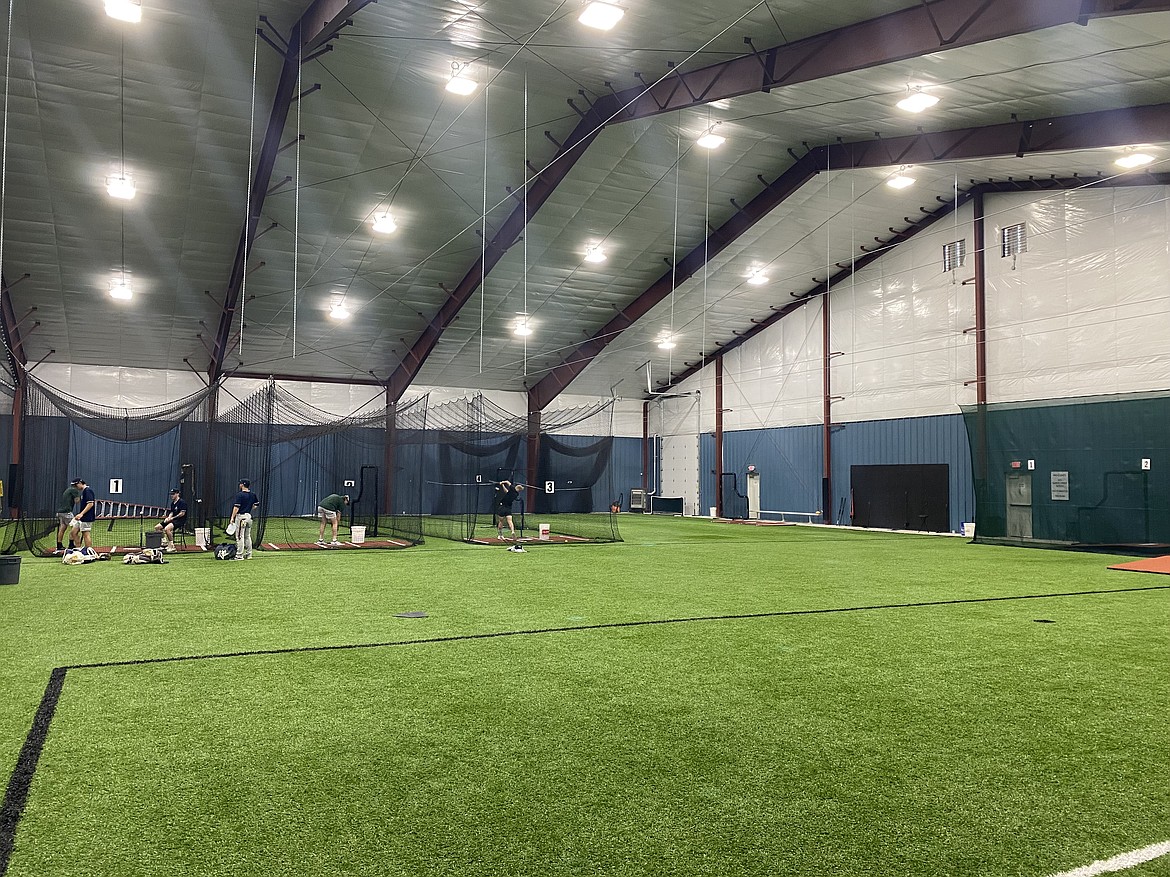 The Six also features retractable batting cages and pitcher's mounds, with the batting cages being able to be moved to open up more space during training sessions.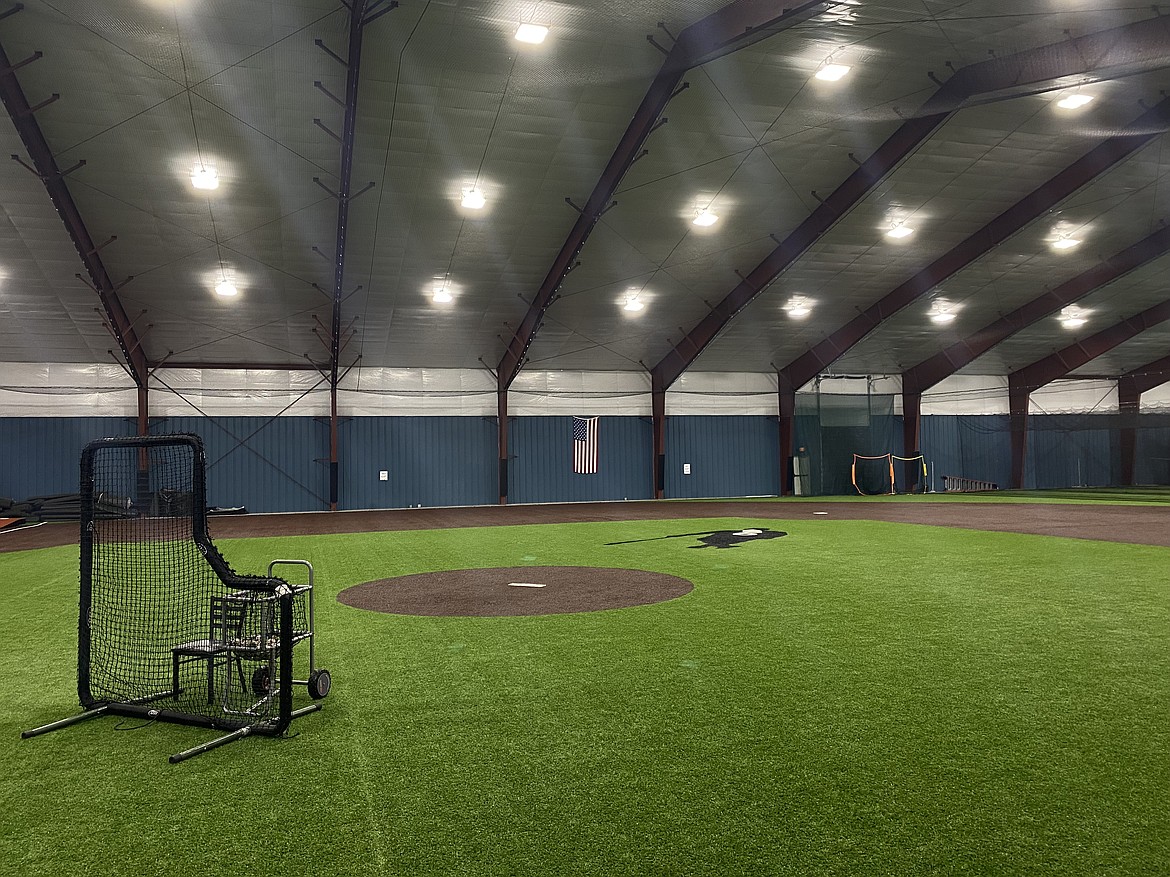 Inside of The Six Training Facility is an infield where players can work on batting practice as well as fielding.
Previous
Next
by
IAN BIVONA
Sports Reporter
|
September 22, 2022 3:30 PM
MOSES LAKE — Directly across the street from Big Bend Community College's baseball stadium is The Six Training Facility, where local baseball and softball players are able to work and train through individual and group work.
"We bought this property, probably, five years ago," said Ryan Doumit, who owns The Six. "We talked about having something like this in this area for a long time. In central Washington, especially the Columbia Basin, there's not really these big, indoor facilities that you see on the west side of the state."
Doumit said that the vision for The Six – which is named after his father Pete Doumit, a longtime coach at Big Bend and Moses Lake High School – was to create a space for baseball and softball players to be able to practice when outdoor conditions are rough, especially in the winter months.
"As a former baseball player, born and raised here, I spent some time in the big leagues, when I came back we talked about building something like this for the community," Doumit said. "To be able to accommodate athletics during the (winter) months."
Inside the facility of The Six is an artificial turf infield, complete with a batters' box for players to participate in batting practice, work on fielding ground balls and more. On the right-hand side of the facility are batting cages and pitchers' mounds. The netted batting cages are retractable, meaning they can be opened up to create more space in the facility.
"When we use it for the college, you can run a full practice in an hour and a half where everyone's getting their work in," Doumit said. "You can get pitchers going while half the team's hitting in the cage, there can be some on-field (batting practice) going. You can get a lot done in a short amount of time."
The training facility offers several programs to both baseball and softball players with ages ranging from youth league all the way to high school. Clinics and training include working on ground ball fielding, batting practices, base running, body-function training and more. As well as team and group instruction, The Six offers individual training for players.
"I'd say it's about 50-50 between baseball and softball with a lot of our private instruction and team training," said Jameson Lange, general manager of The Six.
Besides Doumit and Lange, The Six has numerous instructors that assist with clinics and training sessions.
"Where I think we separate from the majority of the businesses that do this is the relationship building that we're having with (the players)," Lange said. "We're not just instructors – we're seeing kids here five days a week that we're working with, and we're able to build that relationship of trust."
Memberships at The Six are broken up into different levels, based on how much an individual plans to use the facilities offered. Lange said that originally there was a standard membership cost, but that was amended based on the turnout they had seen when the facilities opened.
"Basically, we have memberships that cater to those (people), and how little they're gonna use it or how much they're gonna use it," Lange said. "What we did is start catering towards the athletes and the time that they were spending in here, to make sure that it was affordable and they were getting the bang for their buck."
Along with the programs currently offered, Doumit and Lange are planning a new academy for baseball players to learn the intricacies of the game of baseball, and provides the duo of Doumit and Lange with an opportunity to coach these young athletes.
"Going from instructor to the academy, we can now be coaches," Lange said. "It's more than the X's and O's, the mechanical teachings and the fundamental teachings of the sport – we're now becoming coaches to where we can teach the game of baseball and softball."
The academy will teach players the etiquette, level of professionalism, commitment and more, according to Lange. Aspects of the game like being a good teammate and more is something that Lange says goes a long way in being a baseball player.
"There's one thing of being a great athlete and a great player," Lange said. "There's more that comes along with that if you want to continue on to play at the next level."
The Six's baseball academy lasts from Nov. 1, 2022, through early March 2023, with two sessions per week lasting close to an hour and a half per session. The academy will be broken up into tiers based on the knowledge, skill level and more factors of each player. Instruction from the academy is different for each level, with specifics based on the players participating.
"It's broken into three tiers," Lange said. "It's not necessarily broken up into age-specific, but rather skillset of the individual, knowledge base and level of discipline and maturity."
The sign-up deadline is Oct. 30 and can be done either online or at the facility.
"The community has shown up, they've embraced this place and we've gotten great feedback from the teams that have come in here," Doumit said.
Ian Bivona may be reached at ibivona@columbiabasinherald.com.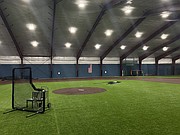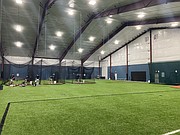 Recent Headlines
---