Carlene Mary (Oman) Lybbert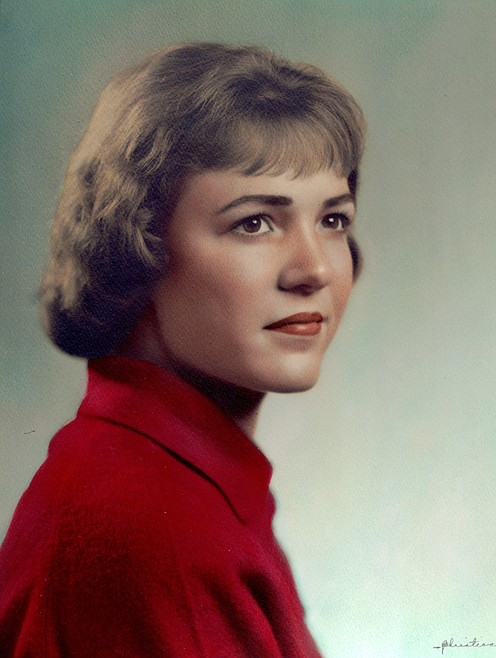 After struggling some months with health issues and surrounded by loving family and children, Carlene quietly and very peacefully concluded her mortal existence and returned to that eternal realm we call "Heaven."
|
September 22, 2022 10:56 AM
January 14, 1942 – September 15, 2022
After struggling some months with health issues and surrounded by loving family and children, Carlene quietly and very peacefully concluded her mortal existence and returned to that eternal realm we call "Heaven."
Predeceasing her have been her numerous relatives, including her parents, one brother, and an infant son. Surviving her are her husband of 62 years Glade, eight children, 33 grandchildren and an ever-increasing number of great grandchildren, one sister, one brother and many more relatives. Carlene also leaves innumerable loving friends.
Carlene has always treasured her family, they in turn have always cherished and admired her. One particular joy to her became a lifelong tradition: that of bringing all of her ever-growing family home for dinner together on all important holidays. This she continued to do for as long as she was physically able to do.
From an early age Carlene has been a steadfast member of The Church of Jesus Christ of Latter-day Saints in which she served in many positions, and from which she drew her tremendous spiritual strength.
Throughout her entire life, Carlene was (and still is) a wonderful, wonderful, beautiful person. She never became angry, never raised her voice at anyone, was always kind and pleasant and grateful. Her presence will always be missed, and she will always be remembered with love.
We, as her surviving family, wish to express our own heartfelt appreciation to the many who showed Carlene love, kindness and appreciation during this last chapter of her mortality.
A very special "thank you" is owed to those kind and caring persons of Assured Hospice who so willingly did so much to make Carlene's final days comfortable and peaceful.
A visitation will be held at Kayser's Chapel of Memories on Thursday, Sept. 29, 2022, from 7 to 9 p.m. A funeral service will be held at The Church of Jesus Christ of Latter-day Saints Stake Center, Moses Lake, on Friday, Sept. 30, with viewing at 10 a.m. and service at 11 a.m. followed by a graveside at Pioneer Memorial Gardens.
Please express your thoughts and memories at www.kayserschapel.com. Arrangements are under the care of Kayser's Chapel of Memories of Moses Lake, Washington.
Recent Headlines
---