Quincy council approves second school officer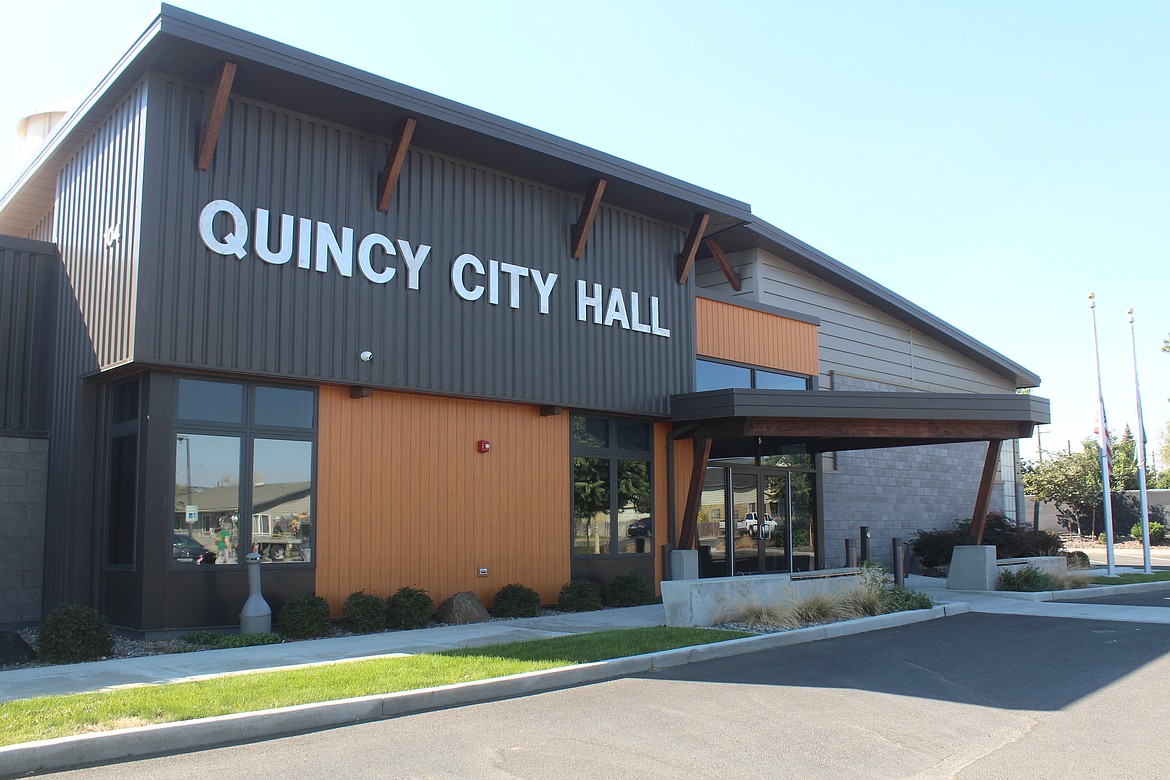 The Quincy City Council approved the addition of a second school resource officer for the Quincy Police Department Tuesday. Quincy City Hall is pictured.
cheryl
by
CHERYL SCHWEIZER
Staff Writer
|
September 21, 2022 4:48 PM
QUINCY — The Quincy School District and Quincy Police Department will add a second school resource officer position, beginning with the 2023-24 school year.
Quincy superintendent Nic Bergman told Quincy City Council members during the regular meeting Tuesday that QSD officials think it's time for a second SRO.
"Our district has grown such that we have about 740 students in the middle school," Bergman said. "Our high school, we're at about 860, and next year we'll be over 900. So with the population that we have, especially at our secondary school, it really is essential to have two SROs, so that we can have a dedicated law enforcement presence at our high school and at our middle school."
The council approved the request on a 7-0 vote.
The two SROs would regularly visit the district's elementary schools, Bergman said. But they would have offices and be stationed at the middle school and high school.
Quincy Police Chief Kieth Siebert said the second SRO will be a new position with the QPD.
"A second SRO position will allow two officers to cover shared ground and provide visibility in a growing Quincy School District," Siebert said during the council meeting.
After the meeting, Siebert said he wanted to start the hiring process now since it will take some time to hire a new officer, then have that person complete training at the state law enforcement training academy, if that's necessary.
Siebert and Bergman said Wednesday the district would pay about 75% of the salary during the school year. The city would be responsible for the entire salary during most of the summer vacation and when school's not in session, such as Christmas and spring breaks, Siebert said.
The city would be responsible for the salary until the contract with the district starts next August, he said.
"Because of state legislation we have to renegotiate every year," Siebert said.
Bergman said the district is committed to continuing the program.
"We have historically had an SRO program in our schools since about the year 2000 when our district was much smaller than it is now. We're pushing 3,200 kids," Bergman said.
Recent Headlines
---