Larry Allen (Al) Merritt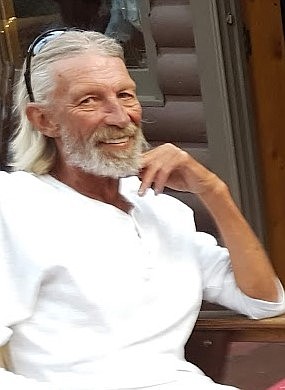 On Sept. 14, 2022, after fighting a courageous battle with cancer, we lost our beloved Al.
|
September 20, 2022 11:21 AM
May 31, 1957 – September 14, 2022
On Sept. 14, 2022, after fighting a courageous battle with cancer, we lost our beloved Al.

Larry Allen (Al) Merritt, of Moses Lake, Washington, was born May 31, 1957, to Larry Marinus Merritt and Lael Fullmer in Afton, Wyoming. He attended South Fremont High School in St. Anthony, Idaho, graduating in 1975.

Al was blessed with many talents. He started working in farming while attending high school. After graduation he moved on as an auto mechanic for a dealership out of Rexburg, Idaho. He then tried his hand in the oil fields of Wyoming.
Once he moved to Logan, Utah he found his true passion for carpentry. One of his highlights during his career was working on the LDS Logan Temple and mentioned often how he felt this was his personal contribution to the Lord's work on earth. Eventually he found his way to Moses Lake, Washington, working as a heavy equipment operator. In his words, "I now get paid to play in the dirt."
Al enjoyed spending his free time with family and friends and being outdoors. He loved to boat, go snowmobiling, build things and work in the yard. Al was an amazing craftsman, giving one hundred percent of himself into every project. He was very proud of his work.
His passing leaves behind much sadness. He loved, lived, worked and played with a passion. We are heartbroken that his time to go was too soon. We all still needed more time with him.
He is preceded in death by his younger brothers Garry and Michael Merritt and his dad Larry Merritt, as well as both of his grandparents.
He leaves behind his wife, the love of his life Jennifer Merritt (Schaat); his mother Lael Weber; son Jason and wife Liz Merritt; daughter Lacey Blakeley and stepdaughter Paige Carlile; a younger brother Bryan (Diane) Merritt and children; younger sisters Lisa (Dave) Forman and children and Leslie (Brian) Weatherston; and grandchildren James and Levi Merritt, Mykayla and Rider Blakeley and Parker and Sariah Carlile.
A celebration of life will be held Sept. 30 at 5 p.m. at The Links at Moses Point Golf Course, 4524 Westshore Drive NE, Moses Lake, Washington.
Condolences may be sent to the family at 3245 Bow St. NE, Moses Lake, WA 98837.
Recent Headlines
---