Eight large fires continue to burn in Washington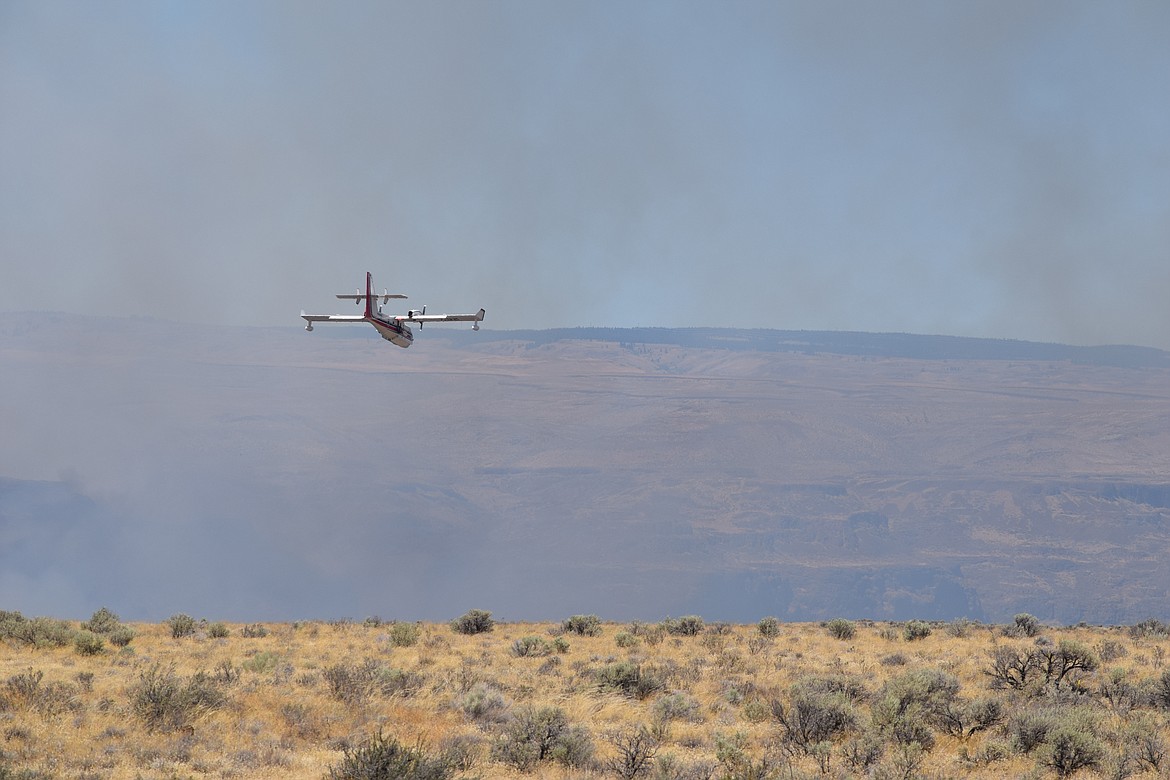 A plane goes in to scoop up more water on the Columbia River to fight a fire near Vantage earlier this year. Smokiness from this year's fire season is starting to fade, but not all fires are out just yet.
R. HANS MILLER/COLUMBIA BASIN HERALD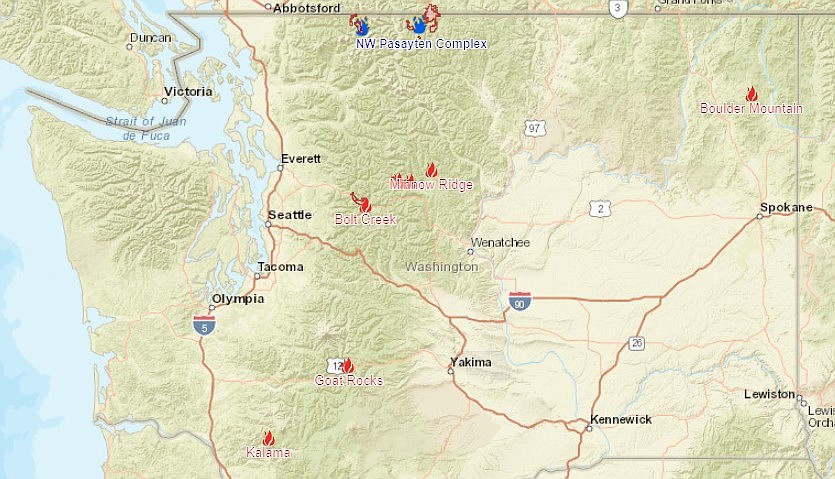 There are eight wildfires currently burning in the state of Washington including two on the state's northern border with Canada. None of the fires are currently in the Columbia Basin, but smoke is still visible on the horizon from fires in the state.
Previous
Next
by
REBECCA PETTINGILL
|
September 20, 2022 4:03 PM
WASHINGTON — There are eight large fires in Washington according to the Northwest Interagency Coordination Center as of Sept. 20. The site defines a large fire as any wildland fire in timber 100 acres or greater, and 300 acres or greater in grasslands/rangelands, or has an Incident Management Team assigned to it.
The eight fires found on the Northwest Large Fire Interactive Web Map are:
Boulder Mountain: 9 miles northwest of Cusick, started on Aug. 31, 74% contained, 2,310 acres burned
Minnow Ridge: Located 25 miles north of Wenatchee, started on Sept. 10, 0% contained, 700 acres burned
White River: Located 14 miles northwest of Plains, started on Aug. 11, 10% contained, 3,400 acres burned
Bolt Creek: Located 37 miles east of Seattle, Started on Sept. 10, 90% contained, 10,095 acres burned
Goat Rocks: Located 7 miles east of Packwood, started on Aug. 9, 0% contained, 3,338 acres burned
Kalama: Located 27 miles northeast of Kalama, started on Sept. 1, 5% contained, 215 acres burned
NW Pasayten Complex: Located 56 miles northeast of Concrete, started on Sept. 6, 0% contained, 20,538 acres burned
Chilliwack Complex: Located 33 miles northwest of Concrete, started on Sept. 1, 0% contained, 8,910 acres burned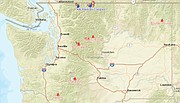 Recent Headlines
---