Wahluke takes down Quincy on the pitch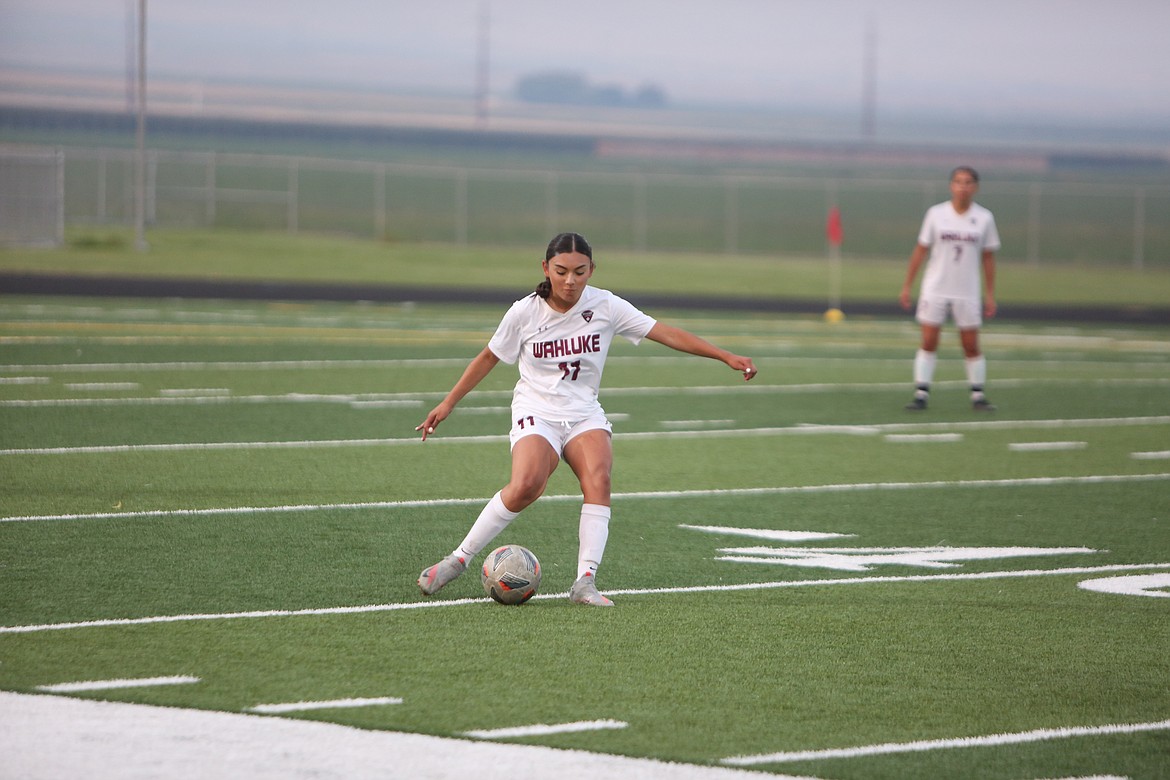 Wahluke's Hiselle Bernal passes to a teammate during the Warriors' 1-0 win over Quincy.
Ian Bivona/Columbia Basin Herald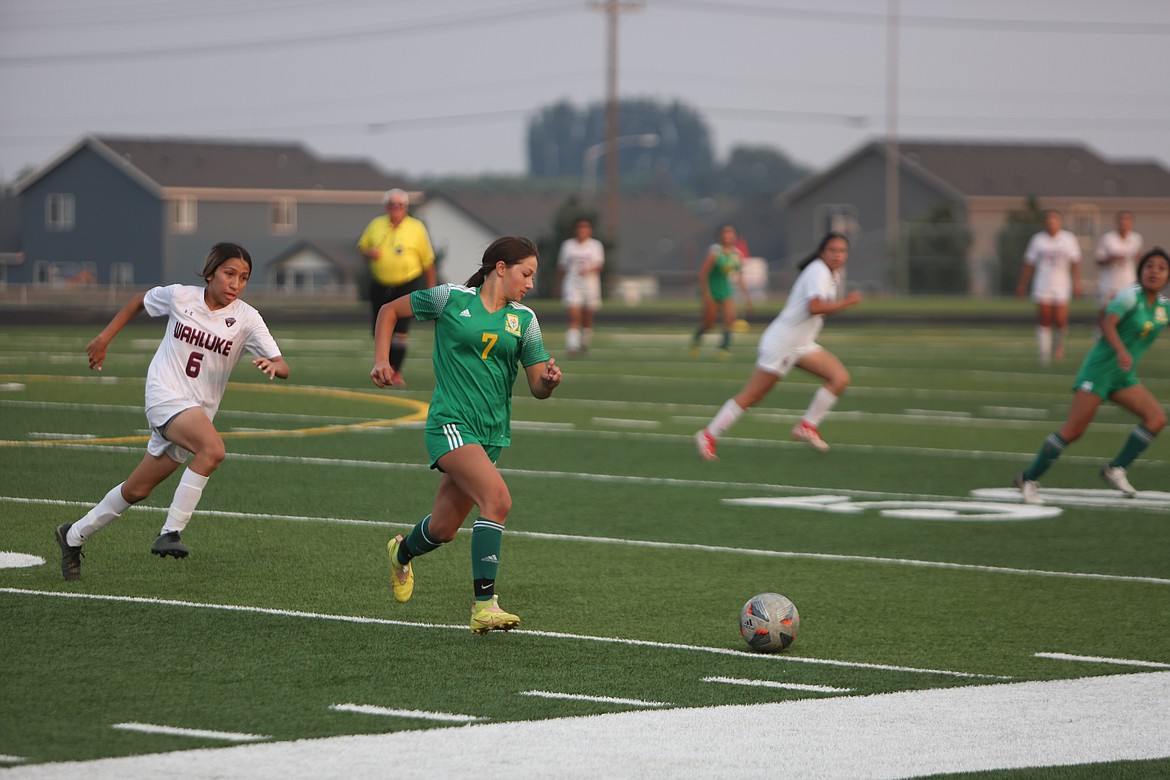 Quincy's Hayden Morris goes on the attack during the Jacks' 1-0 loss to Wahluke.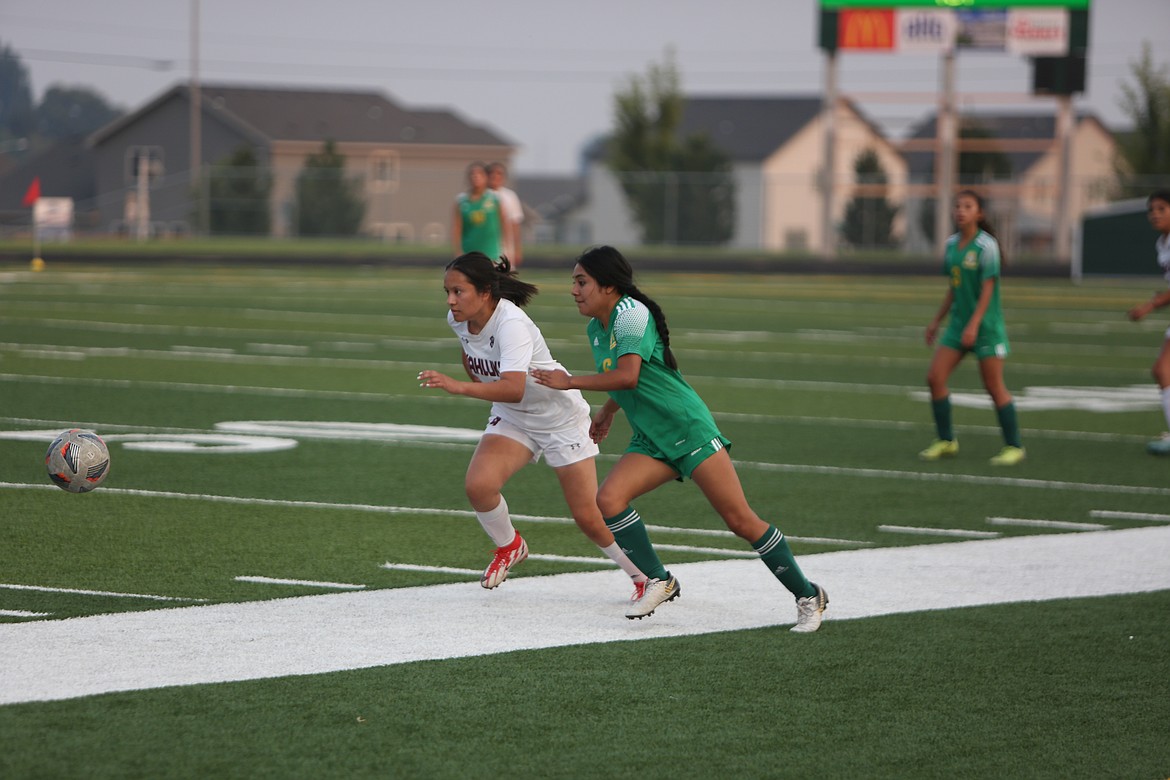 Wahluke's Daisy Perez (left) and Quincy's Maritza Herrera (right) fight for an advantage on the ball on Sept. 8, 2022.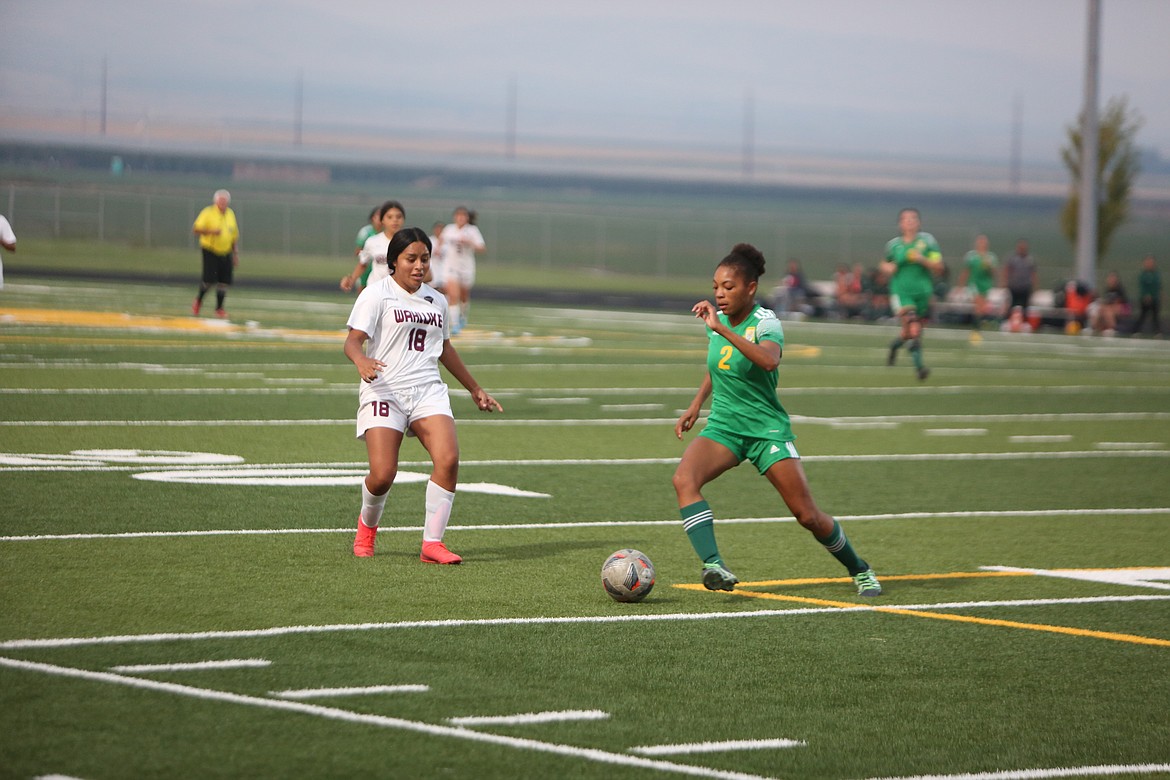 Quincy defender Joceline Schaapman swipes in to break up a Wahluke breakaway.
Previous
Next
by
IAN BIVONA
Sports Reporter
|
September 12, 2022 1:00 AM
QUINCY – The Wahluke girls soccer team earned its second win of the season on Thursday night, defeating Quincy 1-0 on the road.
"I told the girls the other day to try to connect as many passes as you can and try to get confident," Wahluke head coach Cele Lopez said. "Friendly games are always to get confidence, see where we can improve and then start from there."
Lopez said that one of the challenges he prepared the team for was a new playing surface, as Quincy's home games are played on an artificial turf field.
"It's always hard to play on turf," Lopez said of what he told his team before the match. "We're a new team, and especially coming to play on a surface like this, it's always tough. They have the advantage of practicing on a surface like this, but it's part of the game."
With the Warriors entering the match off a 5-0 win over Zillah, Lopez was satisfied to see his defense post shutouts in back-to-back games to start the season.
"It feels pretty good because we have played two games now and have a clean sheet in both games," Lopez said. "That's really big for us."
The lone goal of the evening came off a free kick by Wahluke's Hiselle Bernal from the left side of the net, bypassing the Quincy goalkeeper in the 21st minute.
"I've seen a lot of heart, and that's what I love about my team," Lopez said. "We're not the best skill-wise, we don't have club players, but they show – we call it ganas, in Spanish, and that's just play hard."
After Wahluke had the core of its defense graduate a year ago, Lopez credited his players for stepping up early on in the season. One of these defensive highlights was sophomore center back Maria Barajas breaking up a Quincy play after the Jacks had a breakaway towards the net.
"My center back – Maria Barajas – she's doing an awesome job," Lopez said of the team's defense. "She got the picture right away, she has perfect timing when to cover for the ball, so that makes me feel confident that we have that support on the bottom."
Wahluke's defense carried on throughout Thursday evening, with the lone goal to go through the Warrior net being called off by an official. With the goal called off, Wahluke secured a 2-0 start to the year.
"Our goal keeper, she's not even a keeper," Lopez said. "Our goalkeeper got injured during practice, and (Kylee Tirado's) taken over. And, she's done a hell of a job."
After the game, Lopez called for attention to be brought to the referee shortage currently going on.
"I've already talked to some coaches to see what we can do, but we need the help," Lopez said of the shortage of officials. "The ref shortage, it's a real deal – we played with one guy at home (on Tuesday), now there's one here. It's gonna keep happening."
Ian Bivona may be reached at ibivona@columbiabasinherald.com.
Goals:
Wahluke No. 11 Hiselle Bernal, free kick in the 21st minute.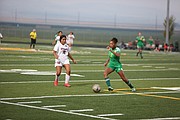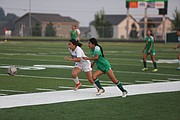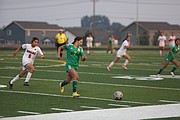 Recent Headlines
---