Cougars begin season 3-2 on the court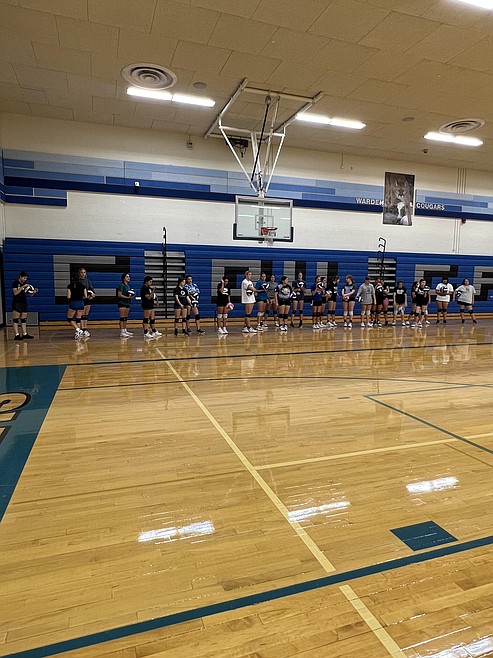 Warden volleyball players line up during practice. Head coach Shanna Golladay said the Cougars have been working on energy during practices, which she says will help them keep a winning attitude on the court during games.
CONTRIBUTED PHOTO/SHANNA GOLLADAY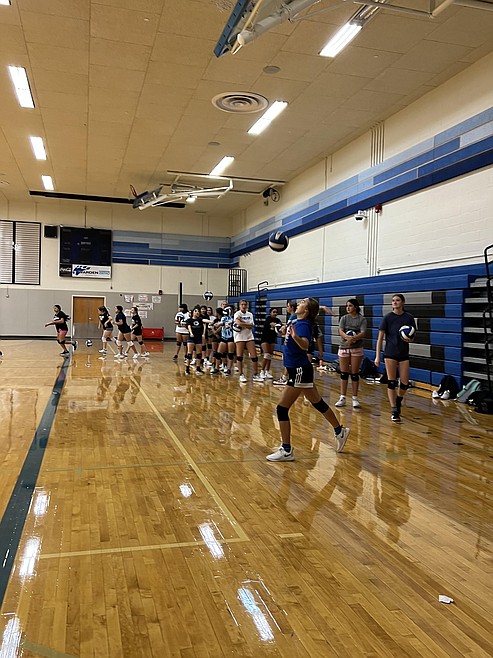 Warden players work on setting during practice.
Previous
Next
by
IAN BIVONA
Sports Reporter
|
September 12, 2022 4:29 PM
WARDEN – Under new head coach Shanna Golladay, the Warden Cougars have started the volleyball season 3-2, defeating Cle Elum-Roslyn at home and Mabton on the road to begin the year and going 1-2 in a tournament on Saturday.
Golladay, who began coaching in the Warden School District in 1997 and is a Warden volleyball alum, credited her players for improving one aspect in particular.
"Definitely the energy of the team," Golladay said. "We were a really quiet team (against Cle Elum-Roslyn), they had a hard time talking, cheering, the high-fives – that energy that you need. Volleyball is very much an energy-momentum game."
The Cougars began 2022 with back-to-back wins last week.
"It's pretty exciting," Golladay said. "It's always nice the first time you're a head coach to start off with some wins."
Entering her first game as a head coach last Tuesday, Golladay noticed the improvements Warden had made energy-wise when going into their second game last Thursday.
"I'm pleased, we still have a lot of work to do," Golladay said. "We improved dramatically from game one to game two, and I'm pretty proud of the girls that are making progress."
During the final 15 minutes of practice last Wednesday, the primary focus was working on team communication and energy, with players working on calls and more. Golladay asked that her players bring that same energy on the road against Mabton, where they won 3-0 over the Vikings.
"That was something we worked on in practice (last week) was that energy and meeting in the middle," Golladay said. "And even though it was forced, by the end of practice it became very natural."
Entering the weekend 2-0, the Cougars traveled to Ritzville for a tournament hosted at Lind-Ritzville High School. Over the weekend Warden went 1-2, defeating Columbia (Burbank) 2-0 and losing to Royal and Lind-Ritzville 2-0 in both matches.
"Definitely continuing with the communication and the chemistry piece," Golladay said of what she'd like to see over the upcoming games. "We need to continue with that, and then it's fine-tuning our skills. I'm spoiled with some really good, solid athletes, it's just now fine-tuning those volleyball skills, perfecting their passes, moving quicker."
The Cougars hit the road again to face Walla Walla Valley on Tuesday for the first conference game of the season before returning home to face Wahluke. Both games begin at 6:30 p.m.
Ian Bivona may be reached at ibivona@columbiabasinherald.com.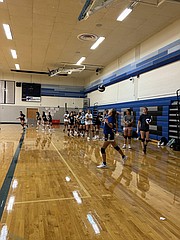 Recent Headlines
---