Washington receives $1.4M for small business exports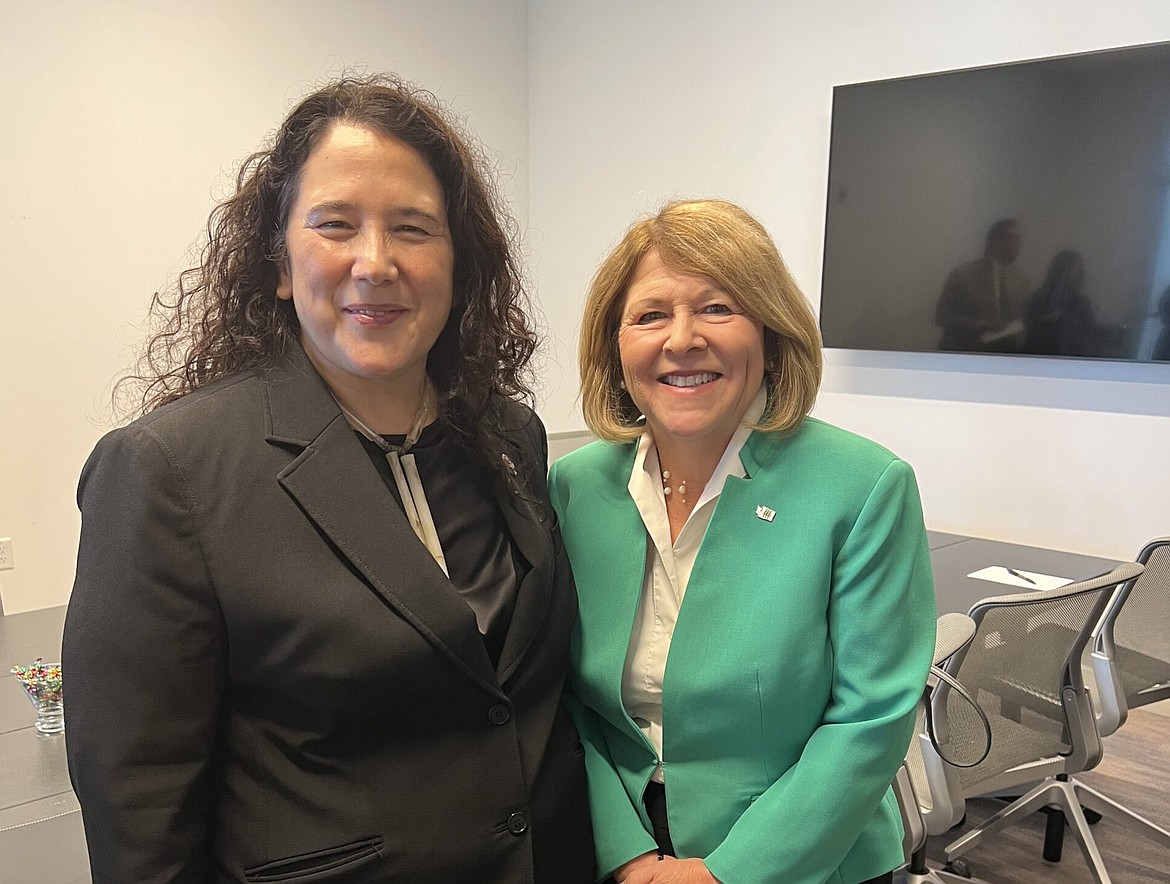 U.S. Small Business Administration Administrator Isabelle Casillas Guzman, left, poses with Washington Department of Commerce Director Lisa Brown. The Commerce Department recently received a $1.4 million grant from the SBA for small business export support.
Courtesy photo
|
September 8, 2022 3:48 PM
OLYMPIA — The Washington State Department of Commerce has been awarded $1.4 million to help small businesses in the state grow through exporting, according to a press release from the Commerce Department.
The money comes from the U.S. Small Business Administration as part of the SBA's State Trade Expansion Program. It will fund export assistance programs for small businesses including export vouchers, support for industry-focused trade shows and trade missions, inbound buyer events and export training, the release said.
In the coming year, Commerce will be supporting over 20 trade shows and missions focusing on sectors such as medical devices, life science, aerospace, defense, food tech, the Internet of Things, electronics, composites, advanced manufacturing and artificial intelligence, among other things, according to the release.
This is the 10th year Washington has received the STEP Grant, the release said.
Recent Headlines
---