Warden falls to Mabton 3-2 in penalties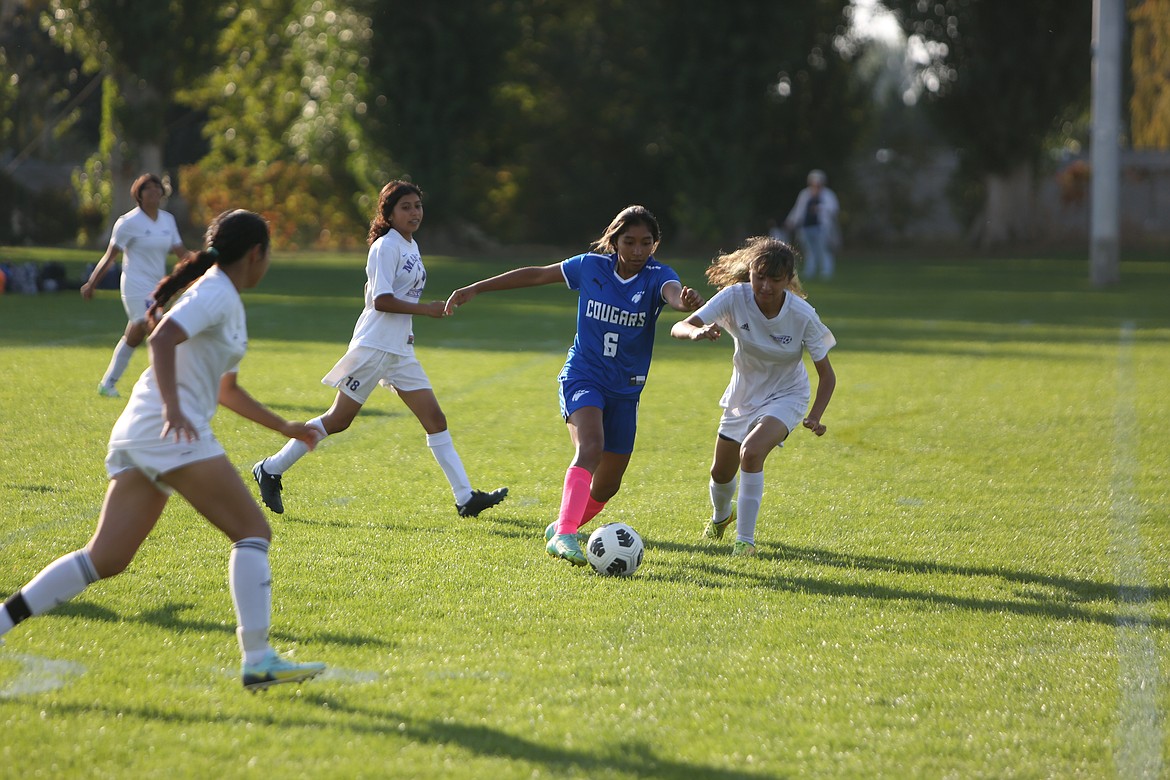 Warden's Maira Zaragoza fights to get past a Mabton defender in the Cougars' match against the Vikings on Thursday evening. While the Cougars fought hard to take home the W, the Vikings managed to stay ahead.
IAN BIVONA/COLUMBIA BASIN HERALD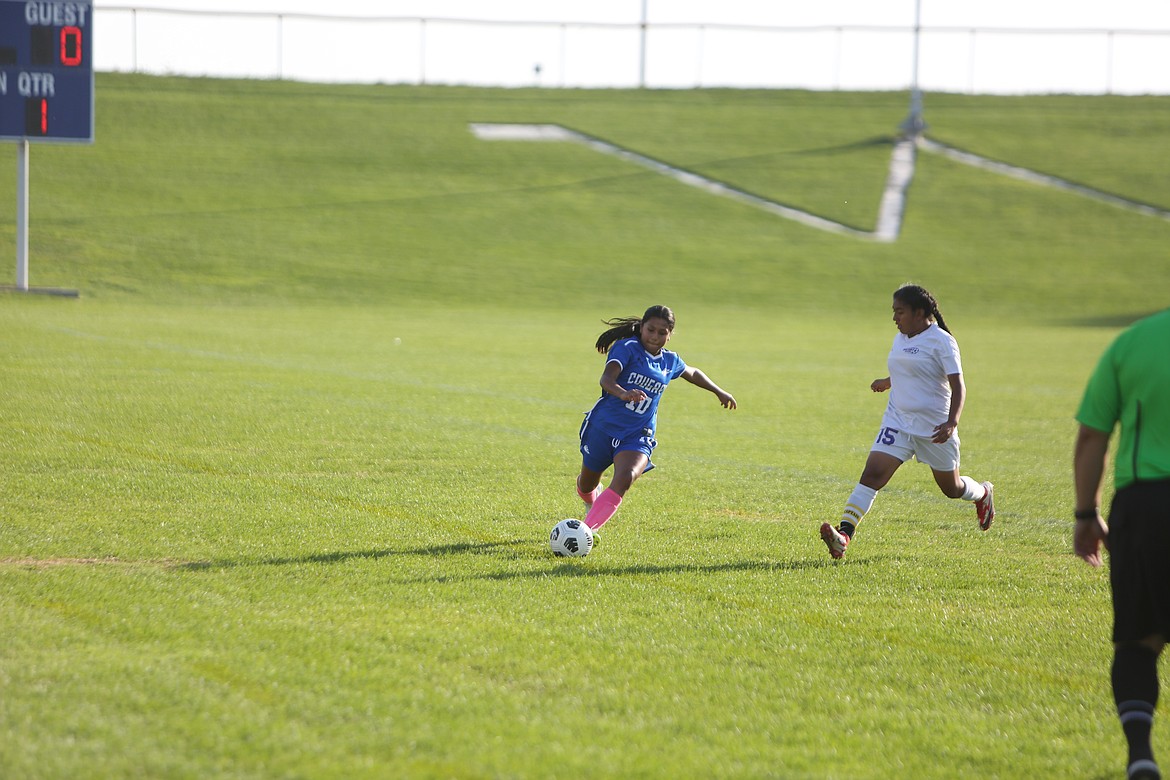 Warden sophomore Magaly Rangel looks to pass the ball to a teammate in the Cougars' match against Mabton.
Previous
Next
by
IAN BIVONA
Sports Reporter
|
October 6, 2022 6:36 PM
WARDEN – After defeating Mabton 2-1 last Friday, the Warden Cougars once again faced off against the Vikings in a 3-2 loss on Thursday evening.
With the loss, Warden drops to 4-6 on the year and 4-4 in conference play.
"We were excited, we were ready," Warden head coach BryLee Pruneda said of the team coming into the game on Thursday. "We have injuries, which happens with every team especially late in the season."
The Cougars entered Thursday's match in high spirits after a 6-0 win over Granger on Tuesday, which gave Warden its fourth conference win of the year. Now facing the Vikings for the second time in six days, the Cougars prepared for a battle.
"(It's) different," Pruneda said. "They knew what we were trying to do, we knew their point. It does make it a different game because you can't really play the game that you're used to."
The first half ended with neither team finding the back of the net, but the two squads both had chances. Warden stayed on the attack for most of the first 40 minutes, taking shots on the goal but had trouble getting them through the keeper. What appeared to be a goal for the Cougars was called off due to an offsides penalty, keeping the score tied at zero.
The half ended with a Warden corner kick hitting the back end of the Mabton net for no goal.
"We have ups and downs," Pruneda said. "We'll play really well for a good 10 minutes, then we go into a slouch. We need to be better at staying and just playing our game."
After the half, both teams again exhausted the 40 minutes without scoring a goal. At the beginning of extra time, the Cougars had a chance at a goal just 13 seconds into the period, but the shot fell to the right of the net.
"We had not had to go into extra time yet, the girls were a little nervous," Pruneda said. "We're young, they're nervous – I expected it, but they did well."
The teams then entered penalty kicks, where senior Lisbet Martinez found the net to give Warden a 1-0 lead. Two Mabton goals preceded another Warden goal by senior Tamara Rojas, but the Vikings added another goal to take a 3-2 win.
"Fell short at the end, but it was a good, well-played game," Pruneda said.
The Cougars return to the field on Tuesday at home against White Swan. The match begins at 6 p.m.
Ian Bivona may be reached at ibivona@columbiabasinherald.com.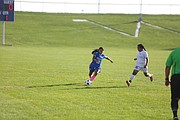 Recent Headlines
---