Local sports recap Sept. 26-Oct. 1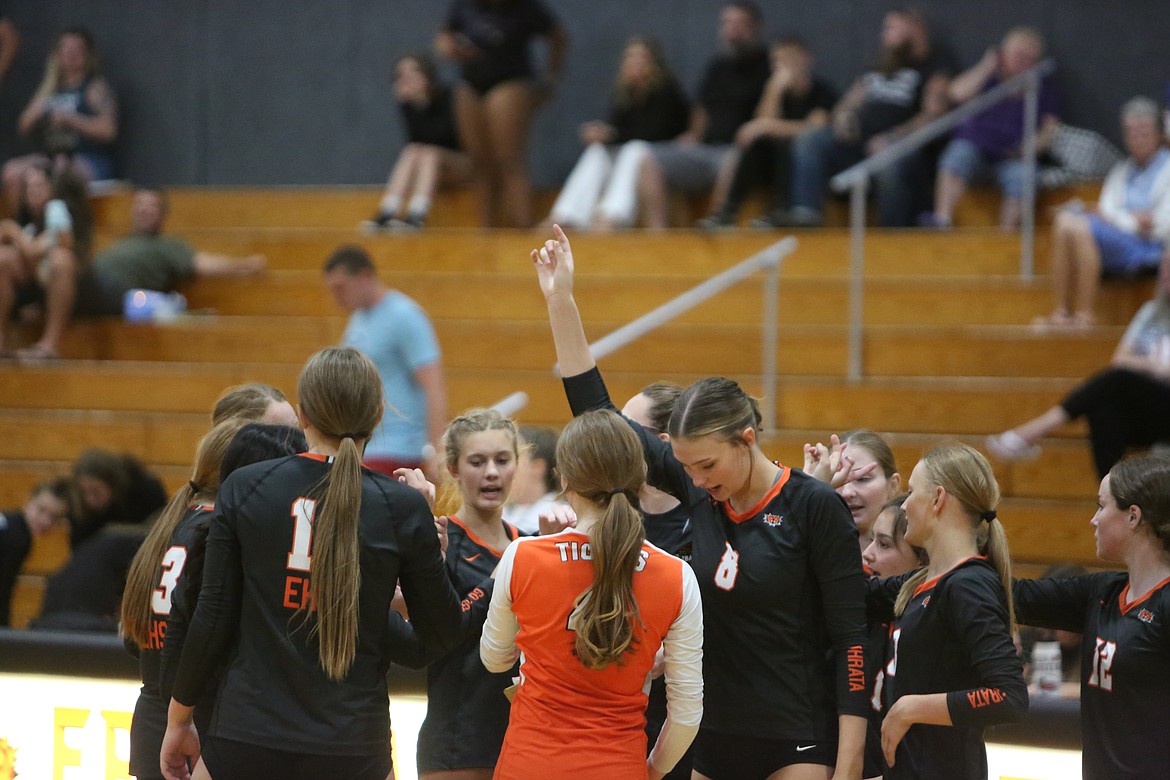 The Ephrata Tigers' volleyball team continued their hot start to the season, beginning with a 7-0 record.
Ian Bivona/Columbia Basin Herald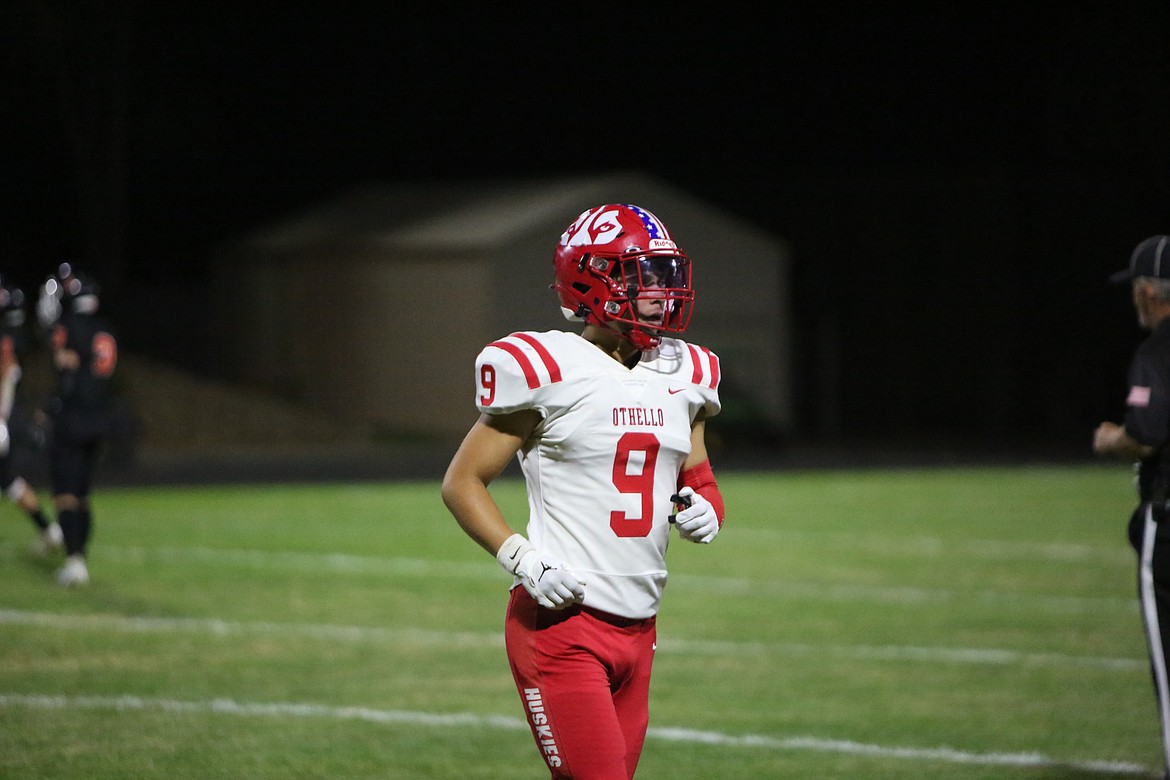 Othello football has outscored its opponents 140-7 over the previous two games, scoring 70 points per game over the last two weeks.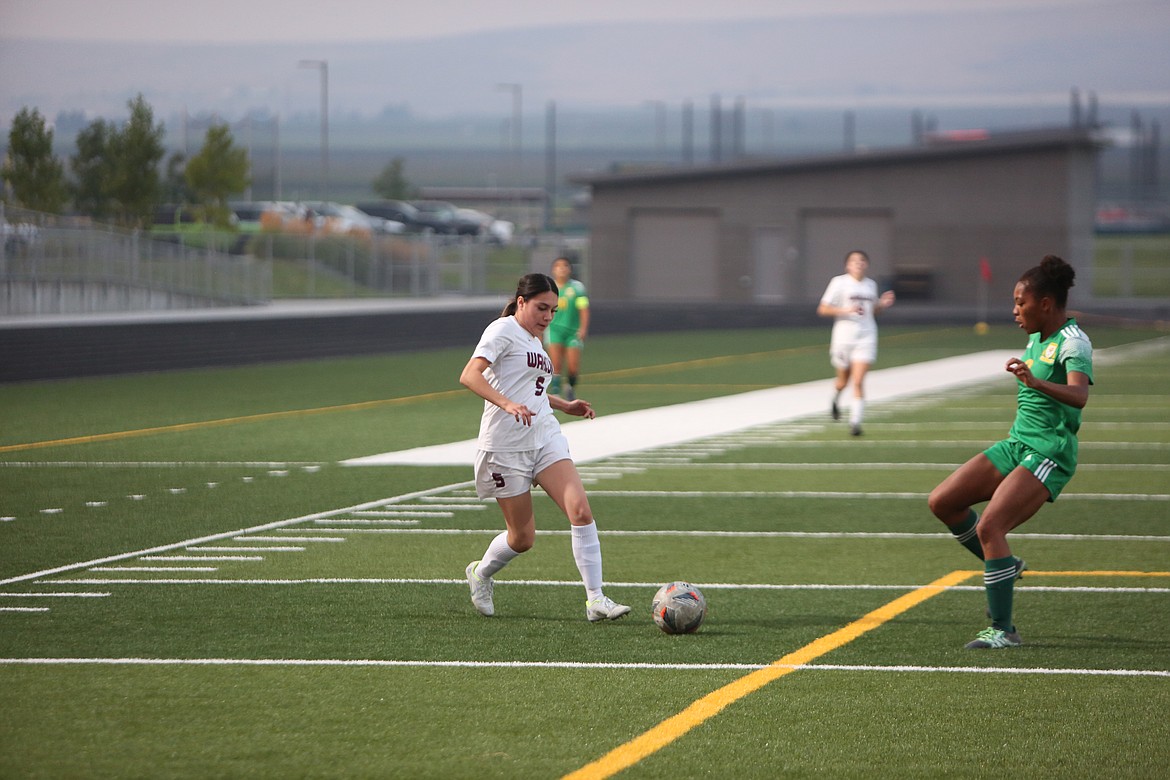 Wahluke girls soccer added two more wins to its record last week, starting the season 6-1-1.
Previous
Next
by
IAN BIVONA
Sports Reporter
|
October 3, 2022 3:47 PM
COLUMBIA BASIN – As local teams around the Basin enter the second month of play, the competition has been heating up. Check out recaps for each school below, from the gridiron to the volleyball court.
Almira/Coulee-Hartline
The Warriors pitched their second shutout of the season on Friday night, defeating Republic on the road 56-0. ACH racked up 543 yards of total offense in the win, 410 of which came on the ground. Quarterback Caden Correia completed five-of-nine passes for 133 yards and two touchdowns and rushed for 101 yards on 15 carries. Carter Pitts led the team in rushing with 125 yards and 2 scores on seven carries. With the win, the Warriors improve to 4-1 on the year and 2-0 in league play.
In volleyball, the Warriors dropped their lone game of last week 3-0 to Mary Walker at home. With the loss, ACH drops to 2-4 on the season and 1-4 in league play.
Ephrata
The Tigers, who qualified for state a year ago in volleyball, continued their dominance as district play began last week. Ephrata swept both East Valley on Tuesday and Grandview on Thursday to improve their record to 7-0. Four of Ephrata's seven matches have been shutouts.
On the gridiron, Ephrata (1-4) fell 30-15 to Cashmere on Friday. It was the Tigers' first double-digit loss of the year after they dropped back-to-back games by one point against Othello and East Valley.
In girls soccer, the Tigers entered last week with a 4-3 record, and after falling in all three of last week's games, the Tigers now stand at 4-6 on the year.
The Tigers boys cross-country team came in first and the girls came in second at a CWAC meet held at Prosser on Thursday. At the Battle for the 509 meet in Cheney on Saturday, the Tigers boys placed 12th and girls placed ninth.
Lind-Ritzville/Sprague/Washtucna/Harrington
The Broncos tallied another win on the gridiron Saturday, defeating Northwest Christian on the road 35-7. With the win, the Broncos improved to 4-1 on the year, with the team's lone loss being by one point against Liberty in Week 2.
After having their first loss of the season last week, the Broncos' volleyball team bounced back last week with a 3-0 win over Reardan on Tuesday. The Broncos are now 5-1 on the year and 3-0 in league play.
Moses Lake
After a wild overtime win against Central Valley last week, the Mavericks football team kept up their momentum with a 28-7 win over Wenatchee on Friday. Junior receiver/defensive back Kyson Thomas scored three of Moses Lake's four touchdowns in the win.
In slowpitch softball, the Mavericks continued their dominance in back-to-back sweeps of Walla Walla and Eisenhower last week. Moses Lake first defeated Walla Walla 14-12 and 12-10 on Tuesday, followed by 12-0 and 12-2 wins over Eisenhower on Thursday. The Mavericks, now 10-0 and 4-0 in league play, have outscored opponents 110 to 36 through 10 games.
In girls soccer, the Mavericks split their games last week – first defeating Davis 3-0 on Tuesday and then losing 4-0 to Wenatchee on Saturday. Moses Lake sits with a 4-5 record and is 3-3 in league play.
On the volleyball court, Moses Lake (4-5, 3-3) also defeated Davis and lost to Wenatchee last week.
The Mavs' boys and girls took first in the Windermere Central Basin Colockum Clash cross country meet on Thursday, with the boys scoring 15 and girls scoring 20 points.
Moses Lake Christian Academy/Covenant Christian School
The Lions volleyball team improved to 9-1 on the year with three-straight sweeps against Cascade Christian, Riverside Christian and Thorp last week.
In boys soccer, the Lions dropped to 0-3 with losses to Upper Columbia, Prescott and Saint George's. Head coach Shaq Ledezma said that there is importance to getting his players game experience, as over half the starters are eighth graders.
Othello
The Huskies have been lighting up the football scoreboard over the last two weeks, scoring 70 points in back-to-back games against Selah and Grandview. Othello's lone loss of the year came to Royal in Week 2, as the Huskies improved to 4-1 and 3-0 in league play.
Othello won their only game on the volleyball court last week, defeating East Valley on the road 3-1 to improve its record to 3-3.
A week after dropping three games in girls soccer, the Huskies won two-of-three games last week to improve to 5-4 on the year. Othello defeated Ellensburg 3-1 on Monday and Selah 2-0 on Saturday.
Both the Huskies' boys and girls cross country teams placed third in the home cross country meet on Thursday.
Quincy
Quincy girls soccer and volleyball began the week with 3-0 losses to Chelan on Tuesday and losses to Cascade (Leavenworth) on Tuesday. The volleyball team defeated Mabton 3-1 on Saturday to improve to 3-6 while the girls soccer team, now 4-5, returns to action on Wednesday.
On the gridiron, Quincy (2-3) fell in a road matchup to Cascade 42-7 on Friday.
Quincy boys took third and girls took fourth in the Windermere Central Basin Colockum Clash cross country meet on Thursday.
The Jacks' boys placed fourth in the Apple Ridge Run Invite cross country meet and the girls placed third.
Royal
The Knights got back on track on Friday in football, defeating Wahluke 51-3. Both teams scored all their points in the first half, including Royal scoring 30 points in the first quarter.
Royal's girls soccer and volleyball teams both split their matches last week, going 1-1. Girls soccer defeated Connell 2-1 on Tuesday and lost 3-0 to Kiona-Benton City while volleyball lost to Connell 3-0 and defeated Kiona-Benton City 3-0.
In the Apple Ridge Run Invite, the Royal boys placed first and the girls placed second.
Soap Lake
The Eagles dropped to 4-4 after losing both volleyball games last week, first losing to Wilson Creek 3-2 on Tuesday and then to Entiat 3-0 on Saturday.
Soap Lake fell to 0-3 on the year in football with a loss to Waterville-Mansfield 60-12 on Friday.
Wahluke
Wahluke girls soccer improved to 6-1-1 after last week, first tying 2-2 with Toppenish and defeating College Place 6-0 on Thursday. The Warriors are second in the league standings, behind Kiona-Benton City.
In volleyball, the Warriors fell to 0-9 with back-to-back losses to Toppenish on Tuesday and College Place on Thursday.
The Warriors dropped to 2-3 on the year after their 51-3 loss to Royal on Friday in football.
Warden
Warden girls soccer won two-of-three games last week, defeating Columbia (Burbank) 11-1 on Thursday and Mabton 2-1 on Friday. The wins were the first for the Cougars since their season-opening win over White Swan.
The Cougars split their two games in volleyball last week, first defeating Dayton-Waitsburg 3-0 on Tuesday and losing to Connell 3-0 on Thursday to set their record at 7-2.
In football, Warden fell to River View (Kennewick) 53-6 to drop to 2-3 on the year.
Wilson Creek
The Devils won both volleyball games last week, first defeating Soap Lake 3-2 on Tuesday and sweeping Cascade Christian on Thursday. The Devils, who got their first wins last week, will look to keep up the momentum during a three-game week.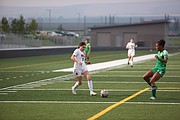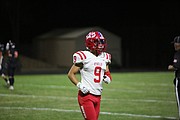 Recent Headlines
---