Knights bounce back, defeat Wahluke 51-3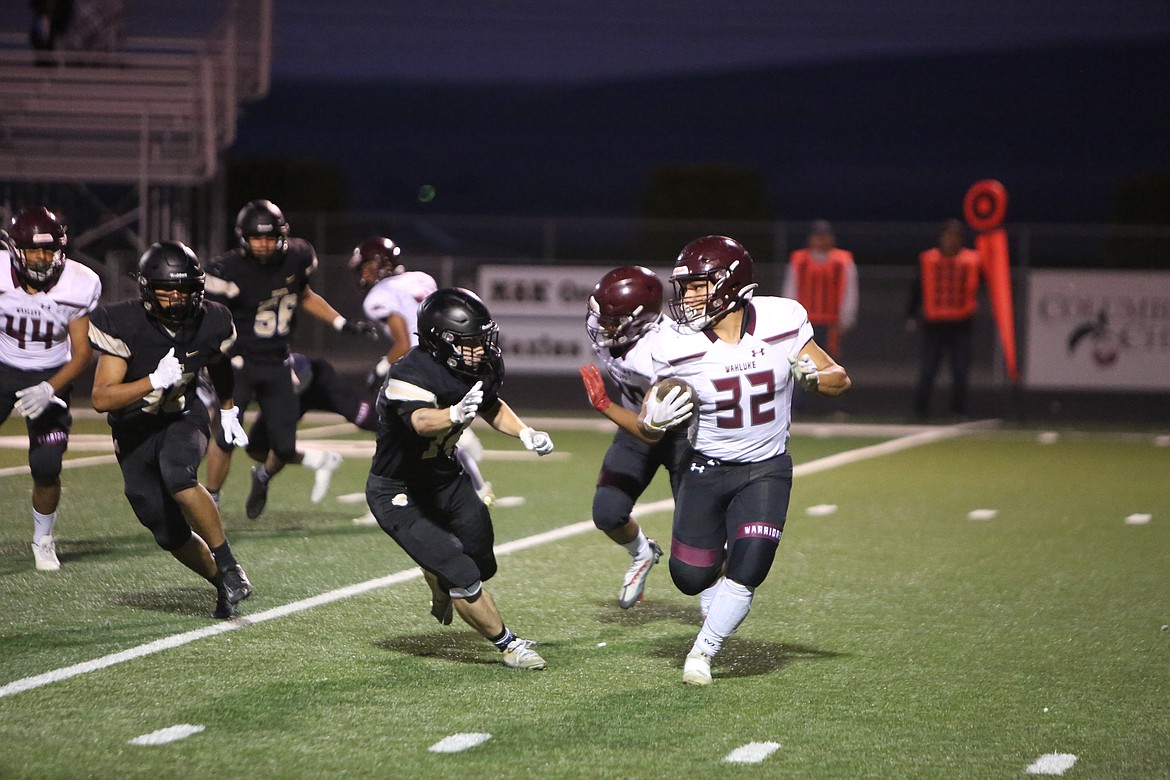 Wahluke's Anthony Zebrano rushed for 107 yards on 17 carries in the loss to Royal on Friday.
Ian Bivona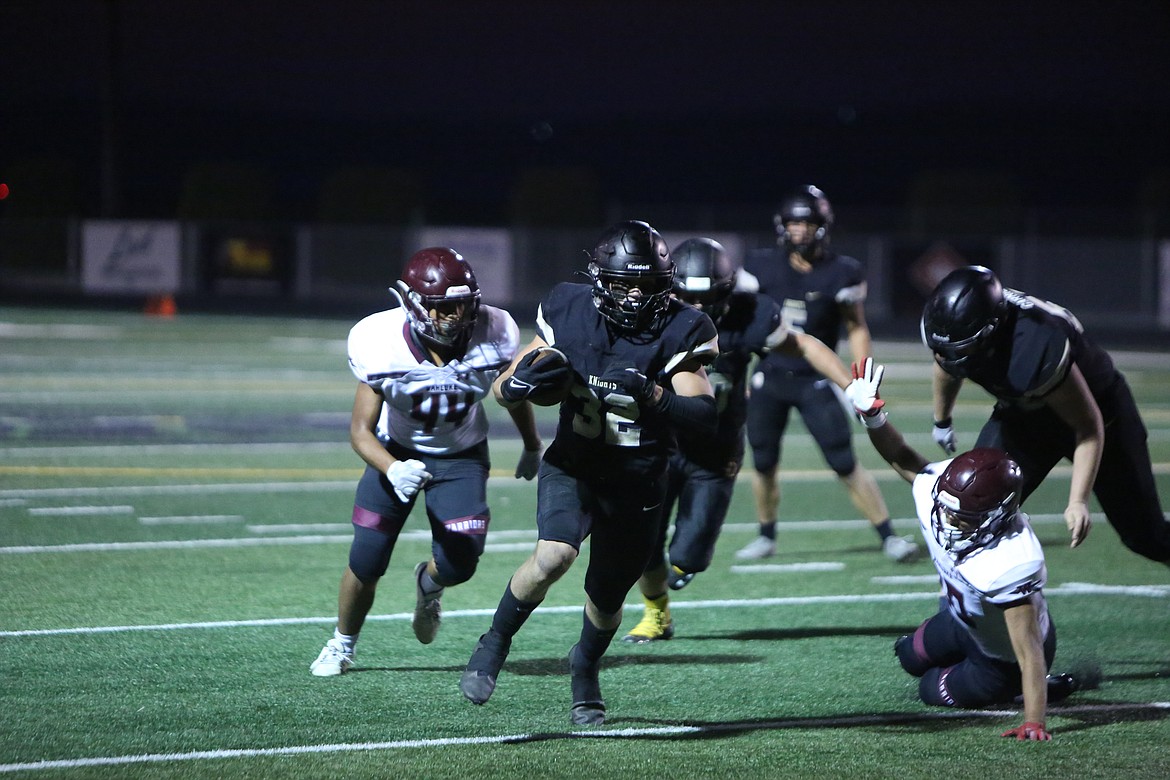 Royal senior running back Kaleb Hernandez bursts through to the end zone on a 25-yard touchdown run.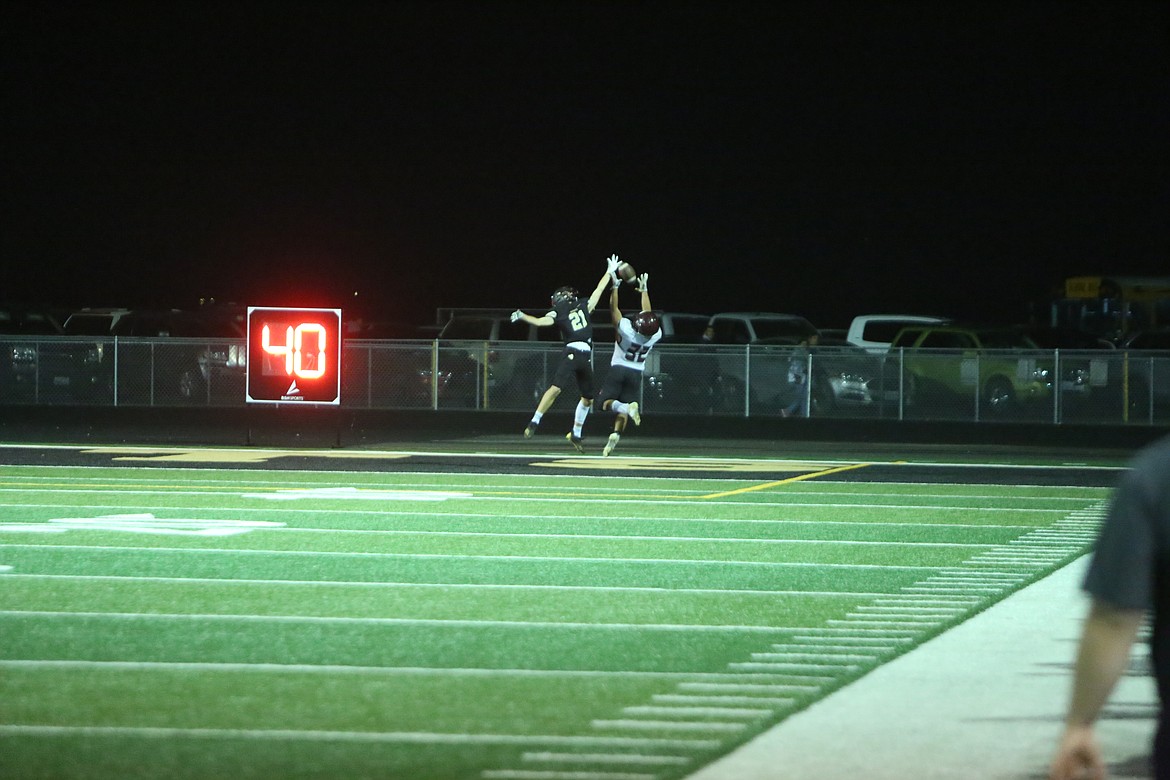 Royal defensive back Jackson Larsen (21) breaks up a pass intended for Wahluke running back Anthony Zebrano.
Previous
Next
by
IAN BIVONA
Sports Reporter
|
October 1, 2022 1:01 PM
ROYAL CITY – It didn't take long to see how Royal would bounce back since its first loss in nearly four years.
The Knights, who defeated Wahluke 51-3 on Friday night, scored 23 points in the first five minutes of the first quarter en route to a dominant win.
"We just wanted to refocus after (the loss)," Royal head coach WIley Allred said. "Just get back to working on improving and reset some of our habits. Whether we won or lost that game, we could see there were some areas of improvement needed."
Scoring opened with Royal senior quarterback Dylan Allred finding receiver Edgar Delarosa on a crossing route, where the senior receiver ran 43 yards to give the Knights a 7-0 lead following the extra point.
"That set the tone pretty good – everybody got hyped after that," Delarosa said. "It boosted energy."
Royal senior running back Kaleb Hernandez ran into the end zone from 25 yards out for the second score of the evening, followed by Wahluke quarterback Andrew Yorgesen being sacked in the endzone for a safety. On the ensuing Royal drive, receiver Lance Allred scored on a 90-yard run to give the Knights a 23-0 lead with 7:07 remaining in the first quarter.
"It feels good after last week just knowing we can do what we do," Lance Allred said.
Hernandez added his second score of the night on a nine-yard touchdown later in the first quarter on a night where the senior rushed for 113 yards on 11 carries.
"I think the kids being ready to go, and we've got some pretty dynamic players," Wiley Allred said of what led to the hot start.
The run game continued to prevail in the second quarter, beginning with an end around rush by Lance Allred for a 50-yard score just over a minute into the second quarter. Hernandez added another two scores in the same quarter, scoring from both two and seven yards out.
"I know last week we didn't play to as high expectation that we usually do," Delarosa said. "We made some changes in practice, and I think we're back up to that top tier. I think we're going to shock a lot of people."
Following the three Royal touchdowns, Wahluke's 26-yard field goal attempt to close the first half was good, setting the score at 51-3 at the half in favor of the Knights.
"Coming into Royal, (it's) no plays off against a team like this," Wahluke head coach Anfernee Cortez said. "It can get ugly really fast."
Neither team added to their score in the second half, giving Royal a 51-3 win in its homecoming game. Despite the loss for the Warriors, senior running back Anthony Zebrano was a bright spot for the team. The senior rushed for 107 yards on 17 carries, including a long of 51. Zebrano also had a 68-yard kickoff return, which set up Wahluke's field goal at the end of the second quarter.
"Continuing to fight and play with heart," Cortez said of what the Warriors can take from the game. "Those are things that we should have against every team."
A week after turning the ball over five times, the Royal starting offense had zero turnovers against Wahluke. The Knights also outgained the Warriors 531 yards to 136.
Royal will next travel to Kiona-Benton while Wahluke hosts College Place for homecoming. Both games are next Friday at 6 p.m. and 7 p.m., respectively.
Ian Bivona may be reached at ibivona@columbiabasinherald.com.
Box score
Wahluke 0-3-0-0 - 3
Royal 30-21-0-0 - 51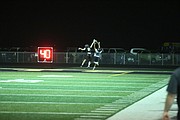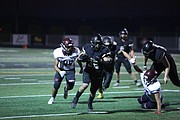 Recent Headlines
---