Green growth: Cannabis celebrates 10 legal years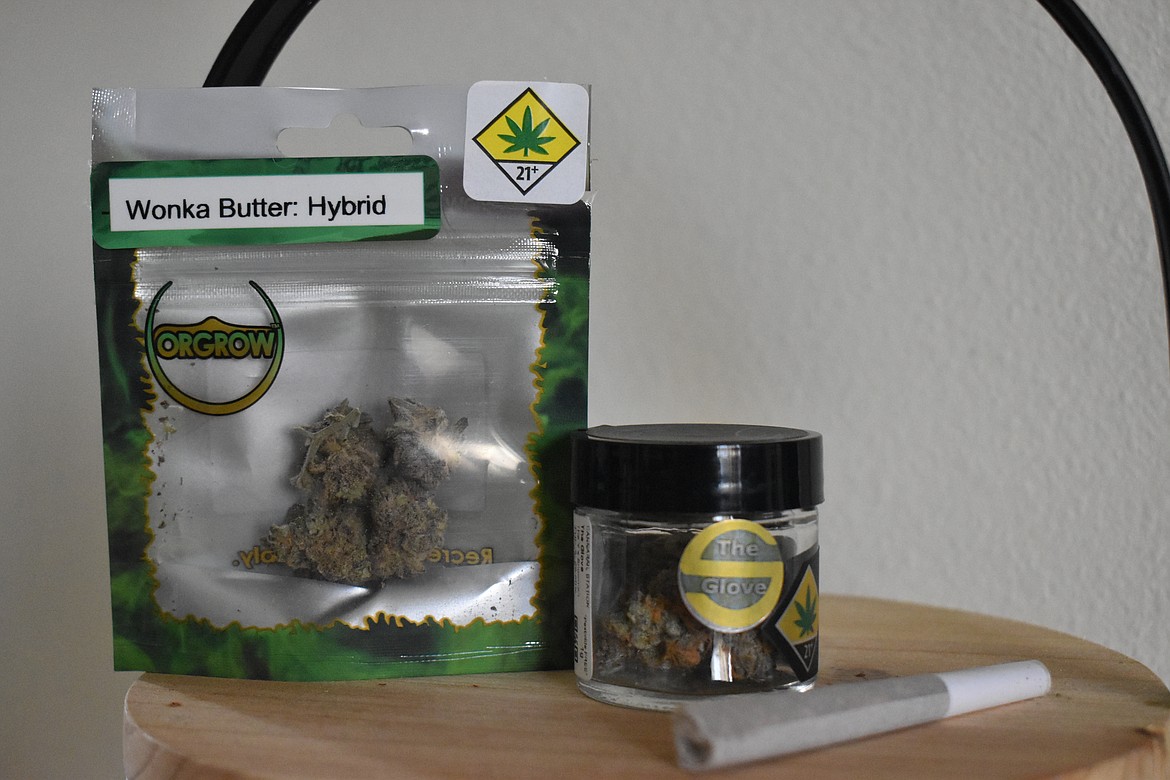 The cannabis industry in Washington is flourishing. With many different products for consumers. In 2020 cannabis retailers sold $1.43 billion in cannabis products.
Rebecca Pettingill/Basin Business Journal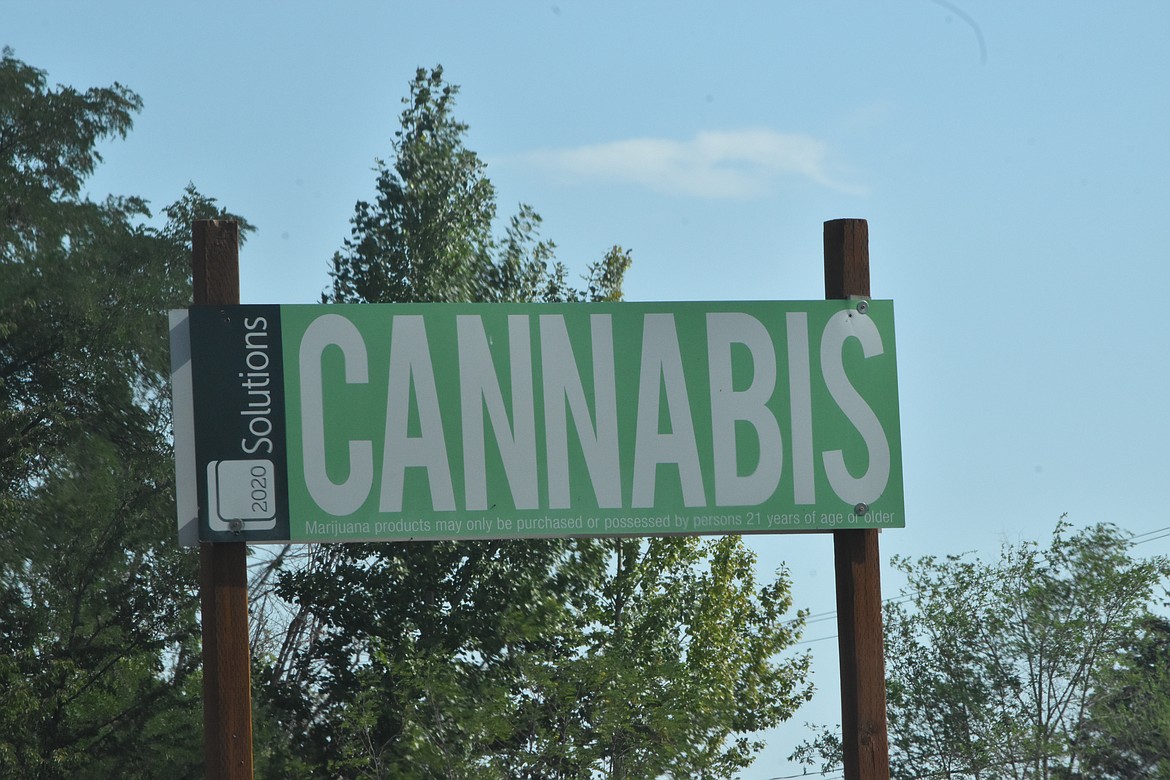 In 2020, there were 474 active cannabis retail licenses reporting sales. 2022 marks the 10 year anniversary of the approval of ballot Initiative 502, which allowed for the legal production, sale and consumption of recreational cannabis.
Previous
Next
by
REBECCA PETTINGILL
|
October 1, 2022 1:00 AM
WASHINGTON STATE — In 2012, Washington voters approved ballot Initiative 502, which allowed for the legal production, sale and consumption of recreational cannabis. In the 10 years since its passing, the cannabis industry has created a robust industry that has contributed millions of dollars in tax revenue for the state and thousands of jobs.
"As we were approaching the 10 year anniversary of I-502's passing, we wanted to be able to wrap our arms around the actual quantitative scope on the market," said Washington Cannabusiness Association spokesperson Aaron Pickus.
Pickus explained that WACA had been asked over the years by different groups about the scope of the cannabis industry in Washington. As a result, the first Washington Cannabusiness Association Economic Impact Analysis was published in December 2021.
The analysis reviews different aspects of the growing market including tax revenues and state regulations.
The analysis states in the executive summary that combined, the total statewide economic impact of adult-use cannabis businesses in 2020 included 18,360 jobs, $876.5 million in labor income and $2.7 billion in business revenues. The analysis also states, in 2020, adult-use cannabis directly generated $660.8 million in state excise taxes and state and local sales taxes.
"Historically, the vast majority of the excise tax revenue (from the cannabis industry) to the state went to the general fund," Pickus said. "So it's pretty flexible (on what it can) be spent on. Some of it went to things like law enforcement, some of it went to things like supporting marketing efforts to reduce youth usage of cannabis, which is great."
Pickus said making sure that cannabis is something that is only enjoyed or accessed by adults is important to industry leaders.
The Washington State Liquor and Cannabis Board has an Enforcement and Education Division that is responsible for enforcing state liquor, cannabis, tobacco and vapor laws and regulations. According to WSLCB's website, officers in the division provide education to liquor, cannabis and tobacco licensed businesses, communities and local law enforcement agencies through liquor and cannabis law briefings, technical assistance visits, and "Responsible Alcohol, Cannabis, Tobacco and Vapor Sales" classes.
The website also states enforcement operations include premises visits, compliance checks, undercover operations and complaint investigations.
The Enforcement and Education Division seized 1,300 pounds of cannabis from the two unlicensed cannabis retailers in the cities of Tacoma and Roy, according to a release by WSLCB at the beginning of September.
The Washington Cannabusiness Association Economic Impact Analysis states that the recreational cannabis industry is an organized supply chain and at its foundation are growers, with many farming operations located in Central and Eastern Washington.
Spokane County was home to the largest number of active producer and processor licenses in the state in 2021, followed by Okanogan, Snohomish and Grant counties. The analysis states there were a total of 2,271 licenses statewide.
The largest source of retail sales, according to the analysis, has been King County. In fiscal year 2020, King County retailers transacted $340.5 million in sales of recreational cannabis products. This was followed by Pierce ($159.5 million), Spokane ($135.0 million), and Snohomish counties ($134.1 million).
Pickus said the cannabis industry in Washington has two major challenges, the first being the federal prohibition of cannabis.
"I think the ongoing federal prohibition obviously, is a major challenge that has many kind of consequences," said Pickus. "And so that is something that is not going to end soon, but we don't think that is going to be there forever. And so that is a reason why we are constantly engaged with our federal delegation and working toward a normalization at the federal level of cannabis in the United States."
The second challenge, Pickus said, is helping local lawmakers and policymakers understand the complexity of the cannabis industry especially due to the federal prohibition and strict regulations and taxes in Washington.
"So as any new policies are being contemplated, we really work hard to try and show how a new concept could positively or negatively affect what's already in place whether it's at the local level or state level," said Pickus.
Pickus said that the public seems to be very well informed about cannabis and that many routinely visit their local cannabis retailers whether it be for recreational, medicinal or other purposes.
"I think that Washingtonians should be proud that they have fostered this new part of the community, not just as an economic sector, but also in saying, 'Hey, there's a much better approach to the failed war on drugs. Prohibition does not work.' And Washington voters made that call in 2012," said Pickus. "I think the past 10 years have really shown them to be on the right side when it comes to that and so I think that people should feel good about the decision that they made at the ballot, and more broadly than whatever their individual experience might be."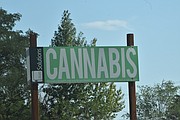 Recent Headlines
---