Gathered in Gratitude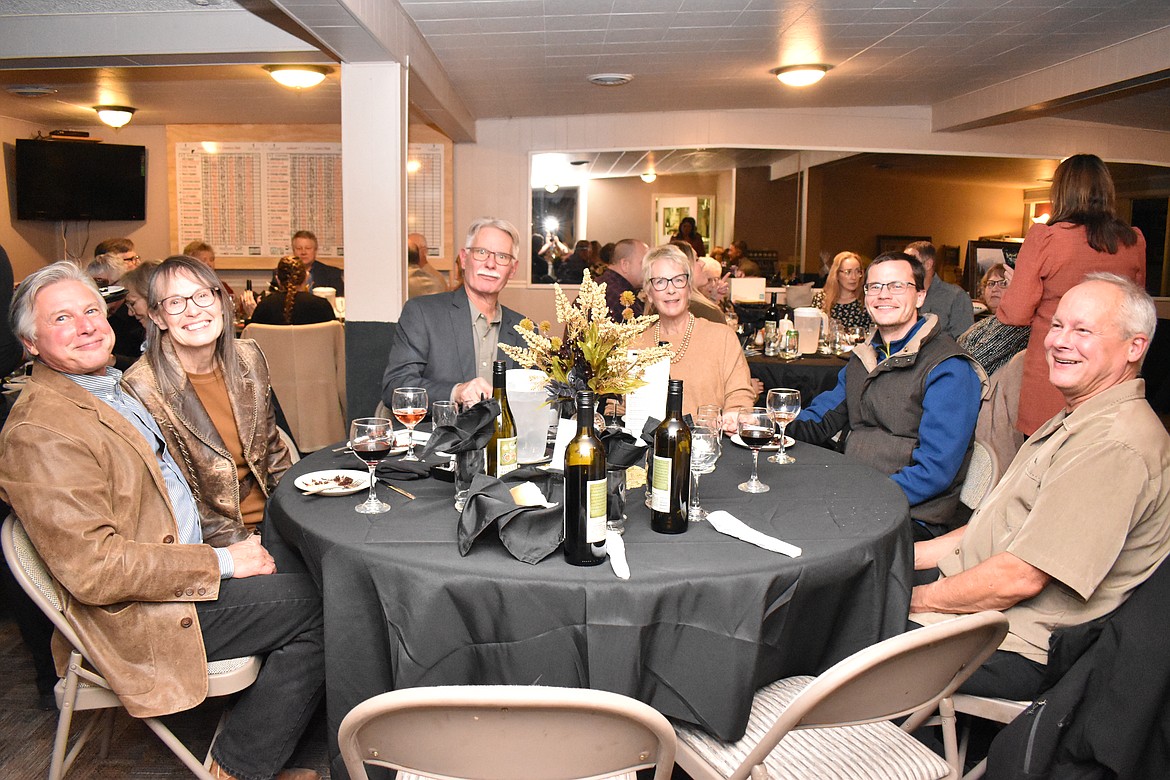 Gathered in Gratitude was held at the Lakeview Golf and Country Club where guests got to gather to learn more about the McKay Foundation and the Columbia Basin Foundation's partnership, support their endeavors and enjoy a delicious meal.
REBECCA PETTINGILL/COLUMBIA BASIN HERALD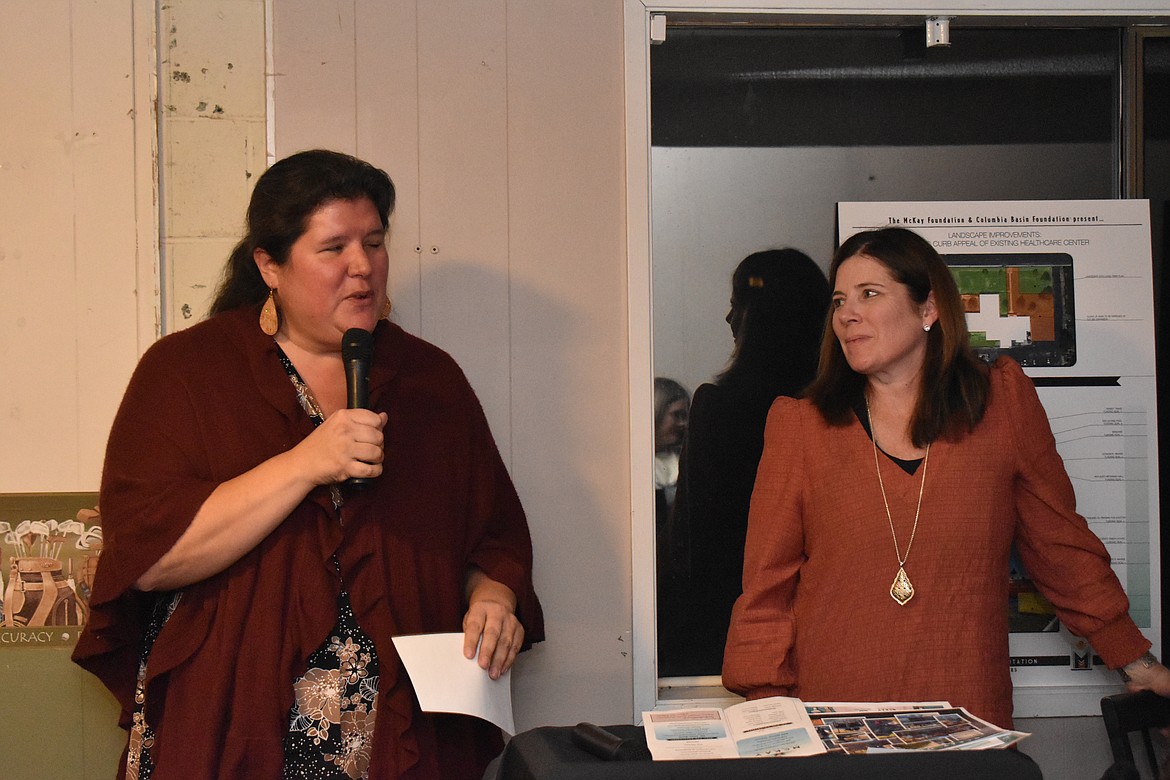 Administrator for McKay Healthcare and Rehabilitation Erica Gaertner, left, speaks to guests at the second annual Gathered in Gratitude fundraiser at the Lakeview Golf and Country Club on Sunday. Corinne Isaak, executive director of the Columbia Basin Foundation, right, spoke shortly after Gaertner.
Previous
Next
by
REBECCA PETTINGILL
Staff Writer
|
November 23, 2022 1:25 AM
LAKEVIEW — The McKay Foundation, partnered with the Columbia Basin Foundation, held the second annual Gathered in Gratitude fundraiser at the Lakeview Golf and Country Club on Sunday.
"We're really trying to focus on the needs of our senior residents and trying to build for the future, and so a project like this, it just kind of showcases for everyone what our potential is," said Corinne Isaak, executive director of the Columbia Basin Foundation.
The event raised money for McKay Healthcare and Rehabilitation Center and was also meant to raise awareness about the center and all that it does and has done over the last year to improve the lives of its residents. The evening started out with a silent auction and social time, followed by dinner and a live auction.
Isaak said that one thing the partnership has done is raise $2 million in grants in the last two years. With the grant money they created a new logo and website for McKay and purchased a new sign at the entrance of the facility, new laundry equipment, a new food cart and a new bus, among other things, she said.
"The importance of a project like this is to show collaboration," said Isaak. "A community foundation is a conduit of charitable giving and we like to partner with organizations to make progress."
The Columbia Basin Foundation manages 168 funds, one of which is the McKay Foundation.
Attendee Doreen Harb said she came out to the event because she was looking for a way to get involved in the community and donate again, something she had not done since the start of the COVID-19 pandemic.
Erica Gaertner, administrator for McKay Healthcare and Rehabilitation, gave a short speech and spoke about being grateful for her team and residents at McKay.
"So tonight I hope that you are surrounded by people you are grateful for and I know I am," Gaertner said.
Isaak said the first event, held in 2021, raised $15,000 so their goal for this year was to raise that same amount or more. Isaak added that they are still finalizing the total contribution tally, but she believes they reached their goal.
One item in the live auction, a trip to Iceland, sold for $2,800.
The main goal for the funding that night was to purchase a second new food tray cart that is designed to be able to keep food warm on one side and cold on the other.
Isaak noted that quality food service is one priority for the partnership because for many residents mealtimes can be the highlights of their days.
Gaertner said their previous carts were from the 1980s, so the facility had gotten its money's worth out of them and they were due to be replaced.
While the immediate goal of the night was to raise enough to purchase the new cart, the long-term goal is to build a new wing at the facility.
"It creates momentum," Isaak said. "Right now that's what we're doing: we're showing the progress and creating momentum for McKay. And so, in 10 years we can look back and say it all started with a simple conversation of one man coming into an office seeking help, and then we created a new senior living environment as a result."
Rebecca Pettingill may be reached at rpettingill@columbiabasinherald.com.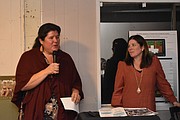 Recent Headlines
---