Cougs prep for Apple Cup against UW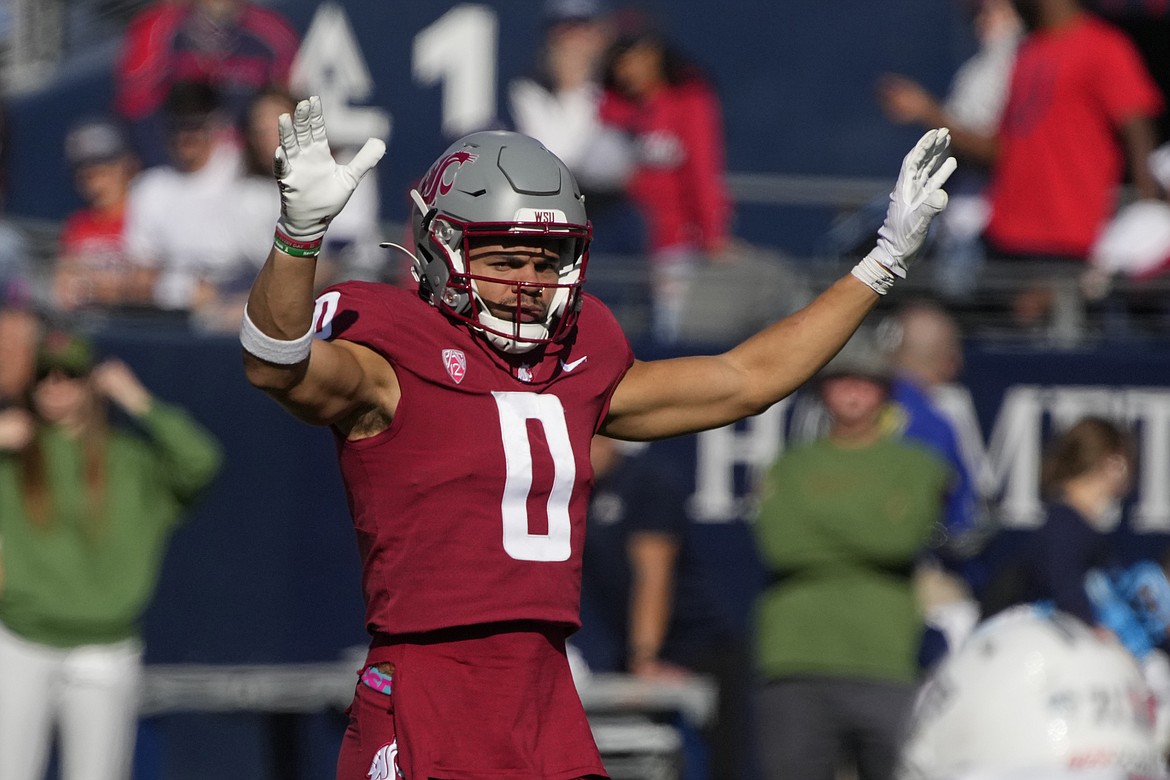 The Cougar secondary will have their work cut out for them on Saturday, as they prepare to face the Washington Huskies and quarterback Michael Penix Jr., who leads the FBS in passing yards.
AP Photo/Rick Scuteri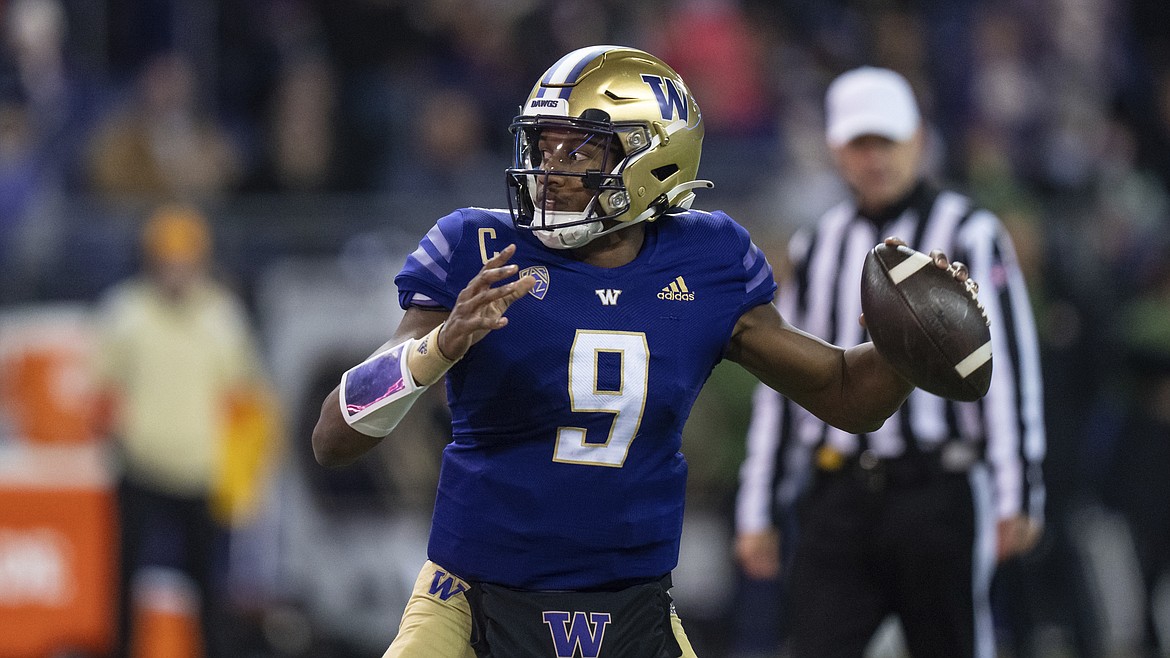 Washington quarterback Michael Penix Jr. leads a high-powered Huskies offense into Pullman on Saturday for the Apple Cup.
Previous
Next
by
IAN BIVONA
Sports Reporter
|
November 23, 2022 12:16 PM
PULLMAN – Thanksgiving week means one thing in college football – rivalry week.
Teams around the country are preparing to take on their rivals in the final week of the college football season, including the Washington State Cougars and the No. 13 Washington Huskies, who have their sights set on the Apple Cup.
"Everything we do within this building, that'll stay the same," WSU Head Coach Jake Dickert said at a press conference on Monday. "But the energy, and what it means for everybody, obviously that gets raised quite a bit. Excited about the challenge of getting to face a really good team from the other side of the state in the Apple Cup."
WSU snapped its seven-year Apple Cup loss streak with a 40-13 win last season, the most lopsided win for the Cougs in the rivalry's 121-year history.
"The '21 team earned that Apple Cup, so we're still in the mindset of not defending, we got to take it," Dickert said. "I think that's a mentality that this team has to go earn, and I know obviously they (Washington) want it. It's a great rivalry."
The Huskies bring in a College Football Playoff No. 13 ranking when they come into Pullman on Saturday, with the team possessing the prowess to put points on the board with their high-powered offense. UW quarterback Michael Penix Jr., leads all the Football Bowl Subdivision in passing yards this season with 3,869 yards.
"They're talented, but now they're coached extremely well," Dickert said. "They're disciplined, they're very multiple on offense. The quarterback, Penix, has given them just a shot of life. This guy is just one of the most accurate passers I believe that I've seen in a long time."
Even more impressive is that Penix, who has thrown the ball 457 times this season, has only been sacked five times in 11 games. The Cougar defense has shown success in getting sacks when blitzing the quarterback, though it leaves them susceptible through the air.
"When we do blitz, we've been really productive," Dickert said. "That's where a lot of our sack totals have come from, and our disruptions and our tackle for losses. We've got to have a nice blend of that, we've got to be able to challenge them in some man-to-man positions."
Defensively, the Huskies rank in the top third of the Pac-12 in points allowed per game, total yards allowed per game and sacks. However, they sit in the bottom half of the league in terms of run defense, having allowed 131.7 yards per game to opposing backs this season. With WSU running back Nakia Watson giving the Cougars a spark in his return, the trenches are where the game could be decided.
"It's a completely different style than last year, last they were very much like we were, a mainly one-high defense," Dickert said. "Now, they flat it out to a two-high safety look, some match coverage and some blitz stuff. I think their success comes up front."
Along with Watson, the Cougar offense got another boost last week when receiver Renard Bell returned from an injury. The seventh-year receiver caught seven passes in his return against Arizona last week, a team-high.
"It felt like the first time in five weeks we had all of our weapons going," Dickert said. "I think our offensive line has done an admirable job with what we've asked them to do, and we're starting fast. We just need to keep the accelerator on."
Playing a pass-happy offense in Arizona last week helped prepare WSU for another one this week, having intercepted Wildcat quarterback Jayden de Laura four times in the second half and stopping Arizona on fourth down twice in the win.
"You saw last week, when we attack the football we can go make those plays," Dickert said. "Four interceptions, I think there's a confidence to it. Interceptions are a lot of things – I thought we disrupted the passer, we didn't let him step into throws and got him a little antsy. It allowed us to go out there and make some of those plays."
Though rivalry games dominate the headline, quarterback Cameron Ward – who is playing in his first Apple Cup – said he's treating it just like any other game.
"It's a lot of energy around the building," Ward said. "For me specifically, it's just another game. I try to approach each and every game saying my preparation is going to be the same. This game has a bigger tag, has a bigger history behind it. That's all we want to win for, we want to win it for Washington State, the state of Washington, put on for all the Cougs out there. It's just another game for us, but we know what's weighing on it."
The gravity of the Apple Cup is felt all the way down to recruiting, with players getting a glimpse of the rivalry when they step on campus.
"That was the first thing Coach Dickert showed me, he took me and my parents to the trophy room and he showed us the Apple Cup," Ward said. "He said 'We plan on having it stay here, if everything goes our way.'"
The Cougs have scored at least two touchdowns in their previous three games, something they'll have to continue to keep up with Washington.
"Just playing within the system," Ward said. "Not trying to make outside plays that we haven't been doing all season long, just playing with the right technique that we have that coaches have prepared us every week."
The Cougars and Huskies kick off at 7:30 p.m. on Saturday in Pullman.
"Being able to play in a big rivalry game like this, for the state of Washington, to try to get a win, is something that I know Coug fans want," Ward said. "Hopefully we get the job done."
Ian Bivona can be reached at ibivona@columbiabasinherald.com.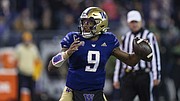 Recent Headlines
---