William (Bill) Arthur Mackey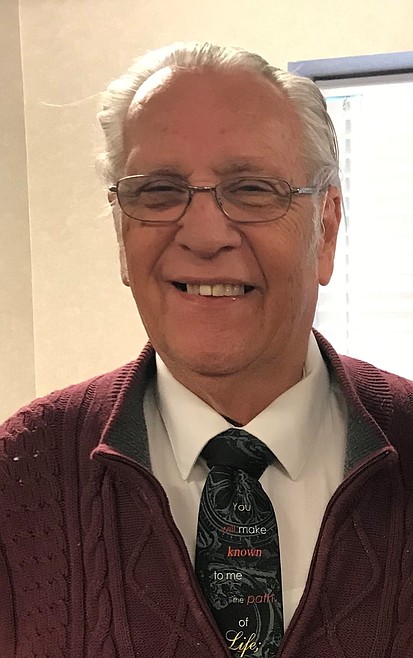 William (Bill) Arthur Mackey, 77, passed away Nov. 19 in the comfort of his own home.
|
November 22, 2022 11:07 AM
January 19, 1945 – November 19, 2022
William (Bill) Arthur Mackey, 77, passed away Nov. 19 in the comfort of his own home. A funeral will be held Saturday, Nov. 26 at 2 p.m. at the Rose Street Chapel, Church of Jesus Christ of Latter-day Saints, 1036 W. Rose Ave. Everyone is welcome to join in the celebration of his life. Interment to follow at Pioneer Memorial Gardens.
Bill was born Jan. 19, 1945, in Seattle, Washington, son of the late Arthur and Eleanor Mackey. The family moved to Moses Lake when he was 6 years old and he has called Moses Lake his home since then. Bill attended Knolls Vista Elementary and Frontier Middle School, and graduated from Moses Lake High School in 1963. After high school he attended Columbia Basin Technical College and earned his associate's degree. He worked for many years at A&H Printers, Biffanos, Webco, Walmart, and his favorite job, running the concession stands for Moses Lake High School and Big Bend Community College. He also enjoyed being a volunteer firefighter for many years as well as volunteering at the Grant County Fair, and as a 4-H leader for the 89ers 4-H club.
He married Marion Kay Montague on Feb. 1, 1969, in Moses Lake. Their marriage was sealed in the Cardston, Alberta, Canada, Church of Jesus Christ of Latter-day Saints Temple on Sept. 13, 1975. Bill was an active member of the Moses Lake 1st Ward of the Church of Jesus Christ of Latter-day Saints. He served faithfully for many years in many callings. He loved working at the temple in Kennewick, Washington and was excited to have a temple here in Moses Lake. He had a strong loving testimony of his Savior Jesus Christ and knew that someday he would be reunited with his beloved wife and children who had passed on before him.
Bill was the loving father of six children and seven grandchildren. In his younger years he loved watching his own children play sports and especially felt connected to his soccer family here in Moses Lake. Later in life he felt the same love watching his grandchildren playing sports, showing animals at fairs, choir concerts, and anything else his grandchildren were doing. He was so proud of his grandchildren and loved them very much.
He is survived by his four daughters Tara (Phil) Steffler, Stacey (Nathan) Clark, Shannon (Ben) Justesen and Tami Mackey, all of whom reside in Moses Lake; his grandchildren Devyn (Mariah) Clark, Megyn Clark, Kalyn Clark, Kamrie (Cooper) Stephenson, Troy Justesen, Trevor Justesen and Brandon Justesen; his sister Connie Jo Mackey and his brothers Dave (Kim) Mackey, and Bob (Dana) Mackey. He is also Uncle Bill to many nieces and nephews and their families.
He was preceded in death by his eternal companion Marion Montague Mackey, his daughter Lisa Marie Mackey, his son Troy William Mackey, his parents Arthur and Eleanor Mackey and his mother and father-in-law Ernie and Ethel Montague.
Please express your thoughts and memories at www.kayserschapel.com. Arrangements are under the care of Kayser's Chapel of Memories of Moses Lake, Washington.
Recent Headlines
---