NCW Libraries kick off winter reading program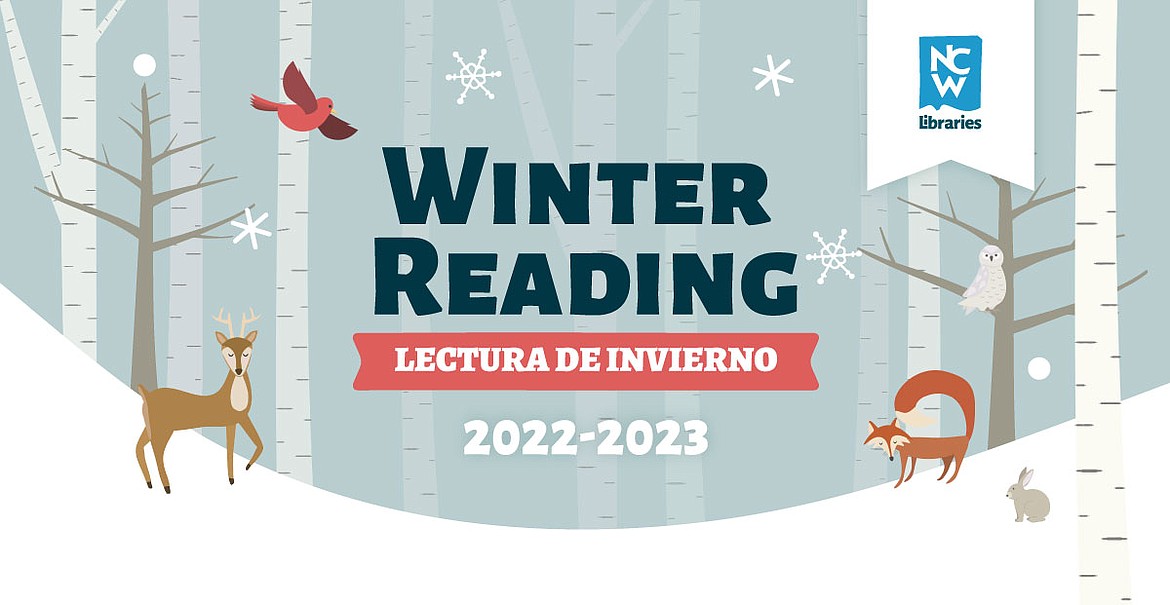 North Central Washington Libraries will start their winter reading program Dec. 1 and invite the public to participate.
COURTESY IMAGE/NCW LIBRARIES
by
STAFF REPORT
Staff Report
|
November 21, 2022 1:25 PM
CENTRAL WASHINGTON - With the weather getting colder, it's a good time to curl up in front of the fire with a good book, and North Central Washington Libraries has just the thing.
The library district's annual all-ages Winter Reading Program kicks off Dec. 1 with a goal of collectively reading 1,000 books across North Central Washington through the end of January, according to a statement from NCW Libraries.
The winter program is designed to motivate people to read by setting goals, logging their completed books or minutes read, and getting ideas from library staff and other library patrons, the statement said.
People can participate in the Winter Reading Program either online through the libraries' Beanstack app or using printed reading logs available at any NCW library. Rubber duckies will be awarded to kids who meet their goals, the statement said, and readers of all ages can earn digital raffle tickets for prize drawings.
"Our winter program is all about reading for fun and creating a culture of reading across our five-county library district," wrote Jessica Lynch, teen services manager for NCW Libraries, in the statement. "We want people to be excited about reading, share their love of books, and be inspired and encouraged by each other."
Recent Headlines
---