Loris Sidwell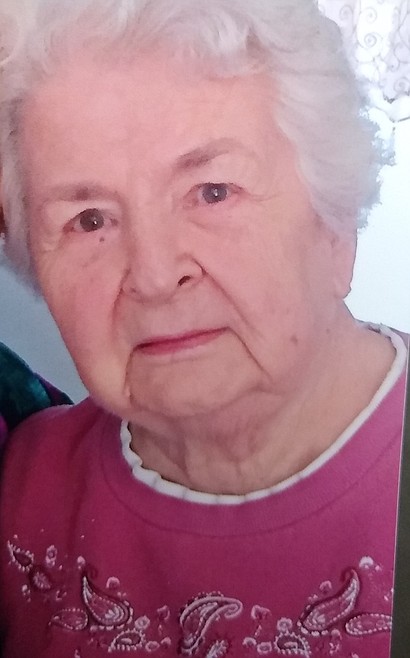 Loris Sidwell passed away Nov. 11, 2022, in Moses Lake, Washington.
|
November 21, 2022 12:10 PM
April 3, 1932 – November 11, 2022
Loris Sidwell was born April 3, 1932, in Richmond, Cache County, Utah. She married Ervin Holger Sidwell at Shelley, Bingham County, Idaho on Feb. 22, 1950. Ervin passed away Oct. 10, 1995, in Grand Forks, British Columbia, Canada. She passed away Nov. 11, 2022 in Moses Lake, Washington.
Loris attended grade school in Richmond, Utah and Riverside School in Idaho Falls, Idaho and also junior high and high school in Idaho Falls.
Loris worked for Modern Café and Rio Theatre when young, before marrying, as well as babysitting for several people.
After marrying she and her husband lived in Shelley, Idaho until 1958 then moved to Gang Ranch located in British Columbia, Canada. They were there until 1975, then moved to Walhachin, British Columbia and remained in agriculture until they moved to Grand Forks, British Columbia, where they were involved in rock quarry work. Ervin passed away in 1995, after which Loris went to Whitehorse, Yukon Territory, and spent several years there. She left in 2005 and went to Powell River, British Columbia. She always thought she would love to live by the ocean, but did not like the climate. It rained almost every day.
She worked in the LDS church in many capacities, junior Sunday school primarily. She did Sunday school at the ranch as they were a long way from a church.
Son Gary was baptized at the ranch in a portable font; her mother-in-law was also baptized on her back porch in a portable font in January.
She also served as first counselor in Relief Society and as Compassion Services Leader and visiting teacher for many years. Loris was Relief Society President at Powell River for about a year.
Her hobbies were crocheting and metalwork, making chairs and wall décor from tin cans. She like to read and liked history. She cooked in large capacities and prepared food for weddings of her children when required, including Carl's, Gary's and Gaye's weddings.
She made many friends over the years. She moved to Moses Lake in 2008.
She is survived by her children Joanne Armstrong (Gary); Bill Sidwell; Gary Sidwell (Lorraine); Carl Sidwell (Terry); Kirk Sidwell and Gaye Sidwell; and one half-brother Randy Burbank of Twin Falls, Idaho.
She is preceded in death by two sisters, three brothers, two half-brothers and one half-sister.
Please express your thoughts and memories for the family at www.kayserschapel.com. Arrangements are under the care of Kayser's Chapel of Memories of Moses Lake, Washington.
Recent Headlines
---