Quick turnaround for Royal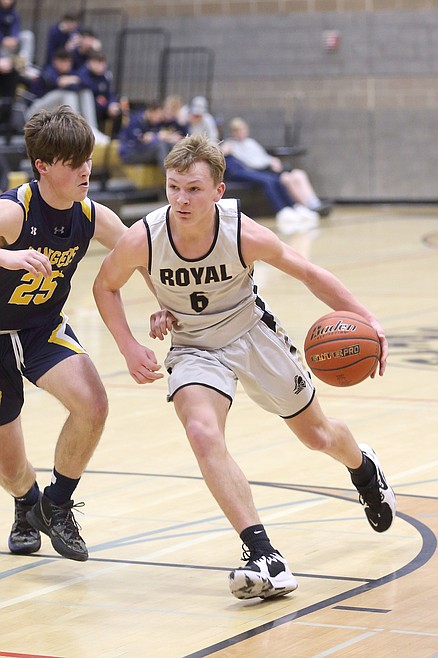 The Royal Knights will have to shift quickly from football to basketball season, as the Knights are on yet another playoff run.
Dorsing Designs Photography/Contributed photo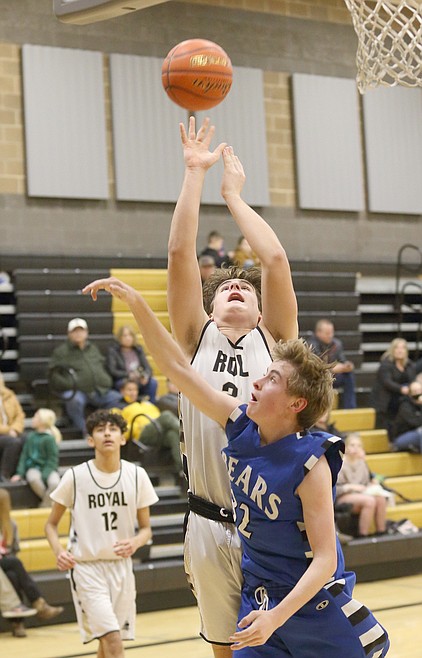 The Royal Knights will rely on their defense and competitive attitudes, first-year head coach Greg Jenks said.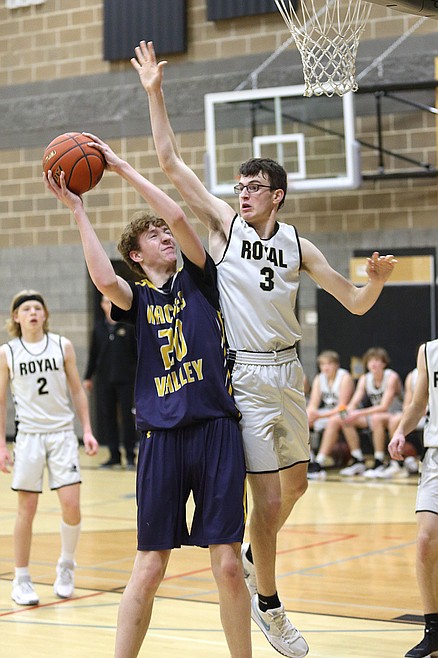 The Knights lost 10 seniors from last season's roster, allowing new players to step into roles on the court for the 2022-2023 campaign.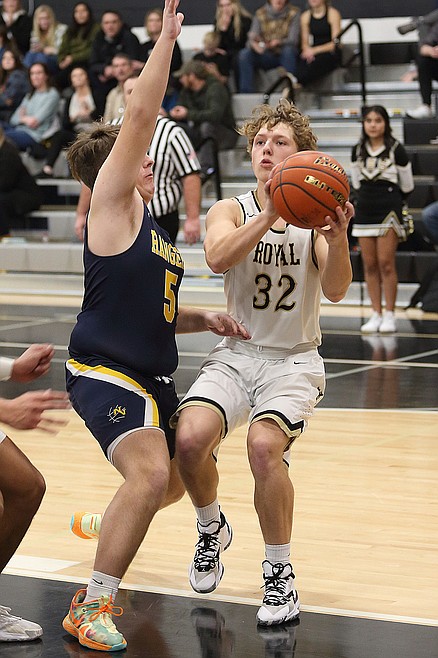 Royal senior Dylan Allred looks past a Naches Valley defender during a game last season.
Previous
Next
by
IAN BIVONA
Sports Reporter
|
November 18, 2022 2:41 PM
ROYAL CITY — Athletes playing multiple sports at a school is nothing new, but the difference at Royal is that many of its basketball players also play football, and with the Knights frequently making deep playoff runs it leaves a short turnaround between football and basketball seasons.
"Almost everybody that plays basketball also plays football," Royal boys basketball Head Coach Greg Jenks said. "Those 90% of players, we don't see until Dec. 5., so that to me is pretty neat if I get to be coaching state champions."
Instead of seeing this as a negative, Jenks is flipping the situation into a positive.
"It is literally the minimum amount of practices, and then bam, there's a game," Jenks said. "So we're going to rely on grit and competitiveness, something they already have, build off of what they already possess, and use that as a strength and see that as a strength instead of a negative."
This is Jenks' first season as head coach of the Knights, having spent last year as a coach with the C-team. Being hired as the new varsity head coach in June left him with a short time to set up summer ball practices and team activities.
"We were able to get some summer games in," Jenks said. "It was a little difficult; (I) got hired, wasn't until June until the hiring took place. Most summers are already planned (by then), so we scrambled together and then got a few summer team camps and then had a few practices."
Royal graduated 10 seniors from last year's team, leaving a void for players to step into new roles in the 2022-23 season.
"There's two or three that saw some minutes on varsity, but really only one that was in the rotation," Jenks said. "We learned that we've got a long ways to go, and we got a lot of basketball things that we need to work on."
Even with their work cut out for them, Jenks has seen positives with the Knights through off-season workouts.
"We also learned that when we play good basketball, our competitiveness is able to shine through, because these boys are competitive," Jenks said.
Of those who stood out to Jenks are Dylan and Caden Allred, both of which garnered all-league honors with the Royal football team this season.
"Dylan Allred and Caden Allred are two that definitely stand out," Jenks said. "Caden has a really nice skill set and a nice knowledge of the game. Dylan, just your good old all-American boy that is respectful to everybody, kind and he's also the hardest worker on our team."
Having a leader like Dylan Allred helps "set the tone" as a team, according to Jenks.
"It sets the tone, and it's like all of us when we have an example to see and to follow," Jenks said. "It makes it easier than just random words. Do this, do that, but when we actually get to see it be done it sure helps out everybody."
Energetic practices with smiles on players' faces is what Jenks hopes to see out of his team throughout the season.
"When you get to high school, fun does mean working hard and seeing those results," Jenks said. "To me, that is the definition of fun."
Royal tips off its season at home against Chelan on Dec. 10.
Ian Bivona can be reached via email at ibivona@columbiabasinherald.com.
Royal Boys Basketball Schedule
Dec. 10 - vs Chelan - 7:30 p.m.
Dec. 13 - @ Warden - 7:30 p.m.
Dec. 16 - vs College Place - 7:30 p.m.
Dec. 17 - @ Toppenish - 7:30 p.m.
Dec. 20 - vs Ephrata - 7 p.m.
Dec. 29 - Wilbur-Ellis SunDome Shootout Tournament - 9 a.m.
Jan. 3 - @ Kiona-Benton City - 7:30 p.m.
Jan. 6 - @ Zillah - 7:30 p.m.
Jan. 7 - vs La Salle - 7:30 p.m.
Jan. 10 - vs Connell - 7:30 p.m.
Jan. 13 - vs Wahluke - 7:30 p.m.
Jan. 14 - @ Quincy - 5 p.m.
Jan. 17 - @ College Place - 7:30 p.m.
Jan. 20 - vs Kiona-Benton City - 7:30 p.m.
Jan. 21 - @ Naches Valley - 7:30 p.m.
Jan. 26 - @ Medical Lake - 7:30 p.m.
Jan. 28 - vs Wapato - 7:30 p.m.
Jan. 31 - @ Connell - 7:30 p.m.
Feb. 3 - @ Wahluke - 7:30 p.m.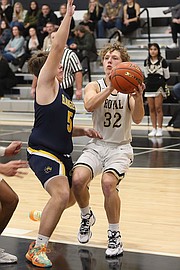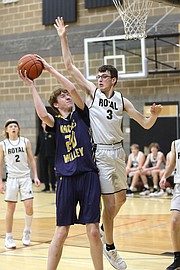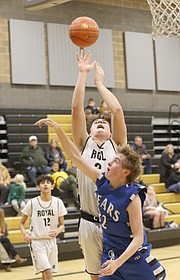 Recent Headlines
---