Bringing the energy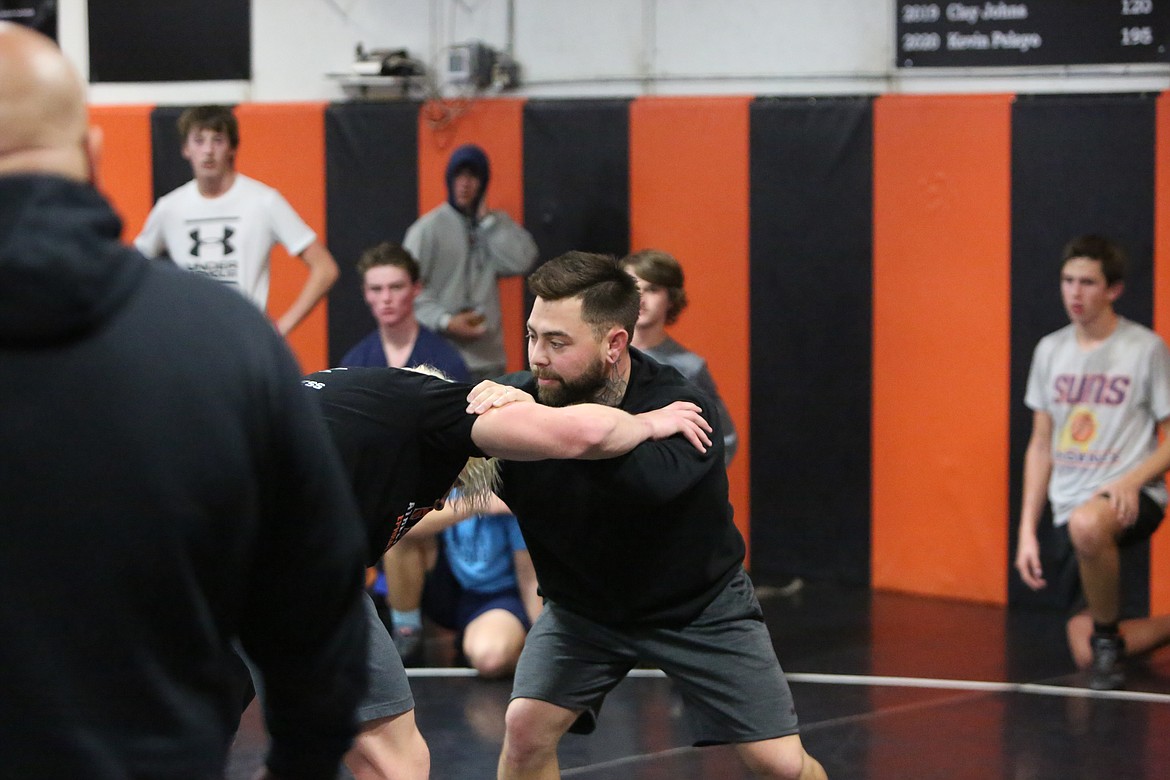 First-year Ephrata boys wrestling head coach Austin Parker demonstrates a move in front of Tiger wrestlers during practice.
Ian Bivona/Columbia Basin Herald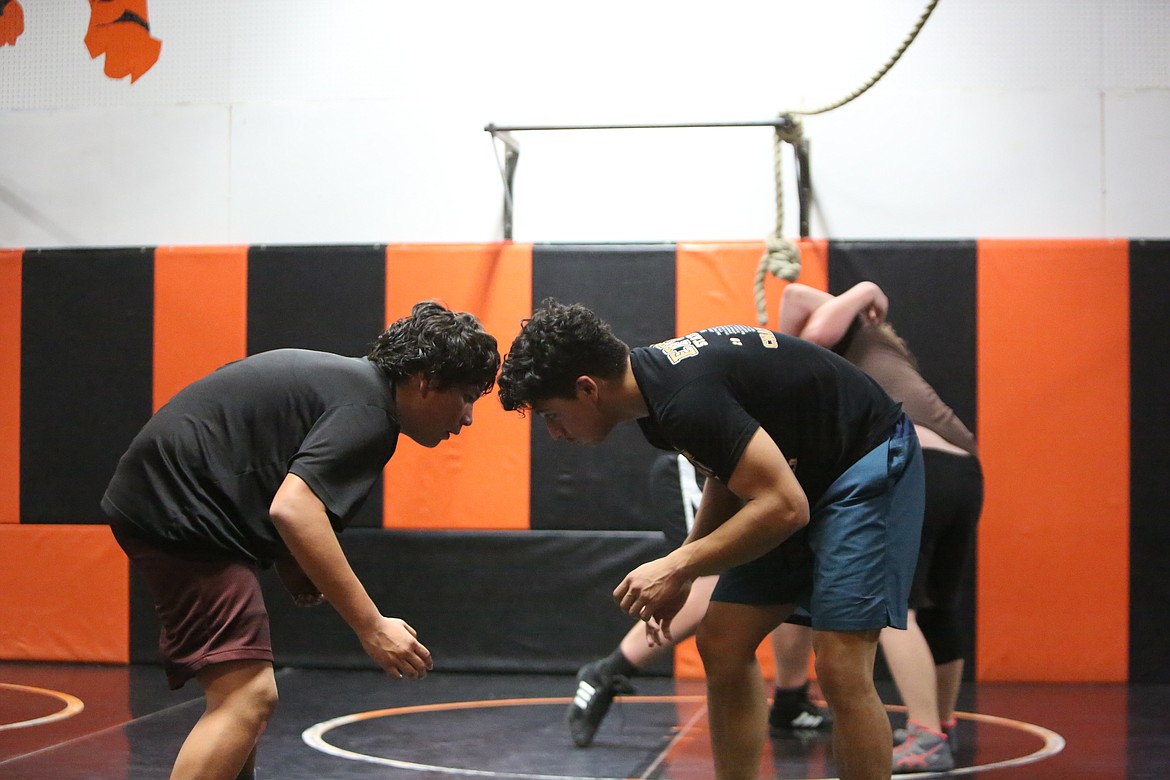 Practices through the first week of the season have fed off of first-year head coach Austin Parker's energy, with sessions being fast-paced and enthusiastic.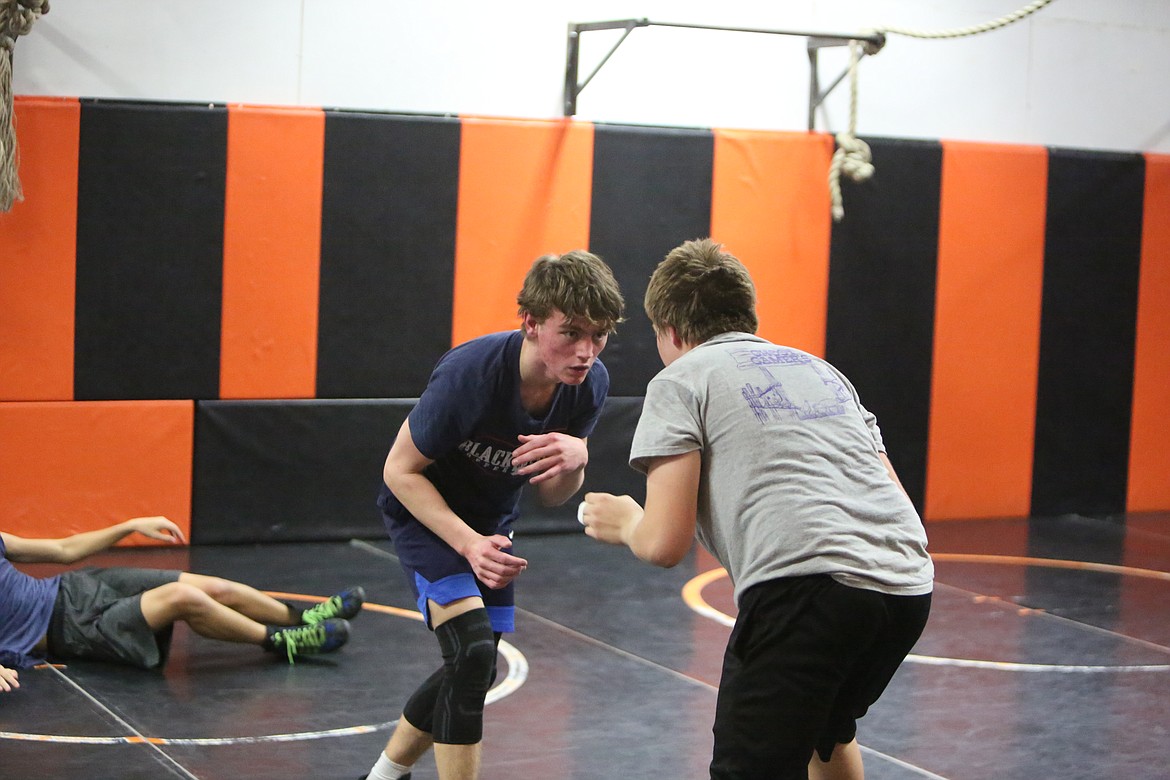 Tiger wrestlers break up into pairs during practice to work on newly-learned moves.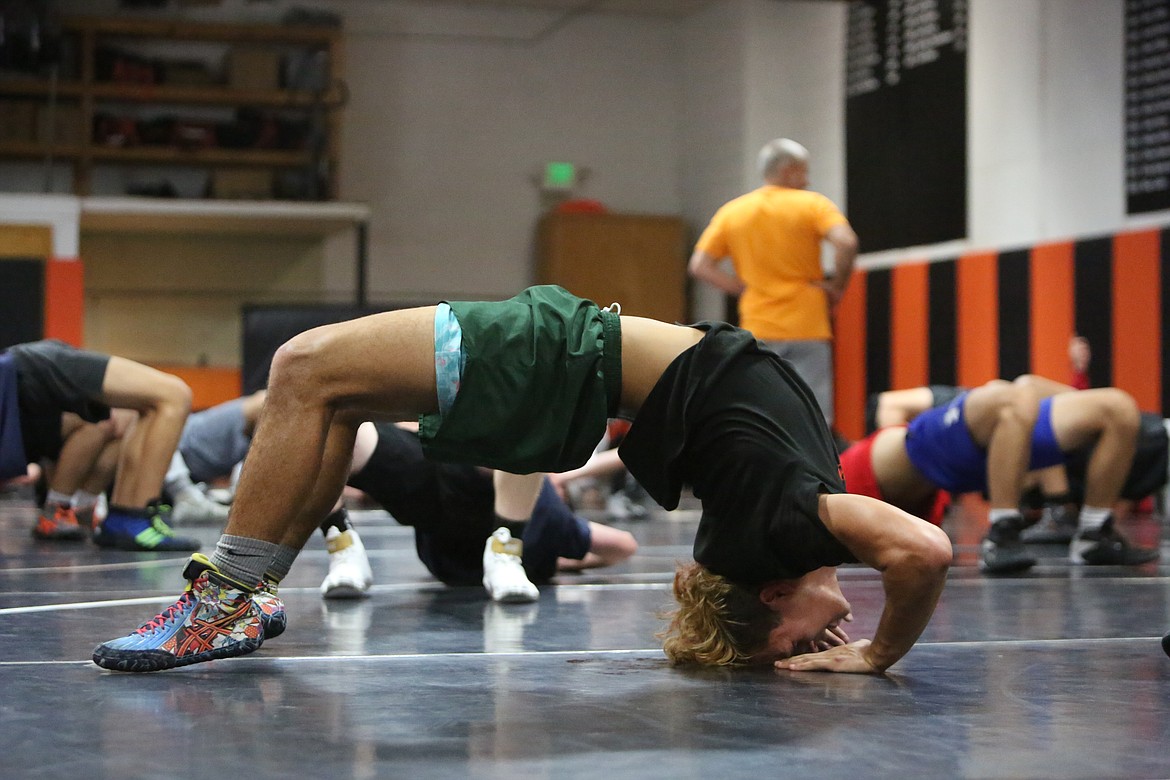 Ephrata senior Nelson Barragan stretches his body out during practice before moving into one-on-one wrestling sessions.
Previous
Next
by
IAN BIVONA
Sports Reporter
|
November 18, 2022 3:17 PM
EPHRATA – After a whirling off-season where two head coaches were hired, the Ephrata boys wrestling team is ready to bring the energy to the mats this season under first-year head coach Austin Parker.
"Honestly, as a whole, I was very surprised with how motivated and how disciplined these kids already are," Parker said. "It trickled in from my intensity coming in the room, the seniors' intensity, and it went down to the freshman. The whole room is just ready to work and give it 110%."
Parker got involved with wrestling at a young age at the USA Everett Wrestling Club, where he competed in tournaments with his brother through high school and continued even after joining the military.
"I was selected to wrestle in our brigade team that was supposed to travel to Georgia to compete in a post tournament that all the different brigades were going to be at and wrestle in," Parker said. "We ended up getting deployed to Afghanistan."
The new head coach has already committed to giving his all to each of the wrestlers who steps on the mat.
"This is my first head coaching gig, and the biggest thing is trying to make sure that I'm giving my best and my all to every athlete on the team," Parker said. "I want to let everyone know that I'm here for them, and I'm going to try my best to give them every opportunity throughout the season."
The Tigers have many standouts in the senior and junior classes, including senior Hudson Sager, senior Vaden Dormaier, senior Jose Playo, senior Nelson Barragan, junior Walker Fulk and junior twins Zander and Evan Boyd. Parker said that their work ethic stands out, helping guide the younger wrestlers.
From the first day of practices on Nov. 14, Parker said that the wrestlers have continued to run through high-intensity practices where everybody is engaged. Several wrestlers told the first-year head coach that it was the intensity that he brings to the room that helped spark the energy.
Typical practices begin with a warm-up followed by positioning drills before wrestlers go into technical sessions. To break up the monotony of practice, Parker introduced games for the wrestlers to compete against each other while still keeping wrestling in mind.
"We incorporated wrestling techniques into dodgeball, and only way they can move around the mat is on their knees," Parker said. "I think it was super fun, we played for about 10-15 minutes and the kids were super into it and had a lot of fun."
Ephrata begins its season with a home duel against Cashmere on Dec. 1.
"I think it's a great opportunity for the entire Ephrata area to show up and support the wrestling season, and really see how hard we've been working," Parker said. "It's a great opportunity for everyone to be a part of it."
Ian Bivona may be reached at ibivona@columbiabasinherald.com.
Ephrata Boys Wrestling Schedule
Dec. 1 - vs Cashmere - 7 p.m.
Dec. 3 - @ A.C. Davis - 10 a.m.
Dec. 6 - @ Quincy - 7 p.m.
Dec. 8 - @ Ellensburg - 7 p.m.
Dec. 10 - @ West Valley Wrestling Invite - 8 a.m.
Dec. 15 - vs East Valley (Yakima) - 7 p.m.
Dec. 17 - @ Eisenhower - 10 a.m.
Dec. 29 - @ Royal Annual Christmas Tournament - 10 a.m.
Jan. 5 - @ Prosser - 7 p.m.
Jan. 7 - @ ACH - 10 a.m.
Jan. 12 - vs Grandview - 7 p.m.
Jan. 13/14 - @ River City Duals - 9 a.m.
Jan. 17 - vs Royal - 7 p.m.
Jan. 21 - @ Quincy Mat Animal Boy's Wrestling Tournament - 10 a.m.
Jan. 24 - @ Selah - 7 p.m.
Jan. 26 - vs Othello - 7 p.m.
Feb. 4 - Districts @ Ellensburg HS - TBD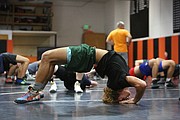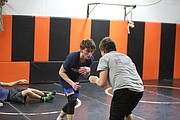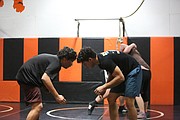 Recent Headlines
---