Parades, celebrations mark start of holiday season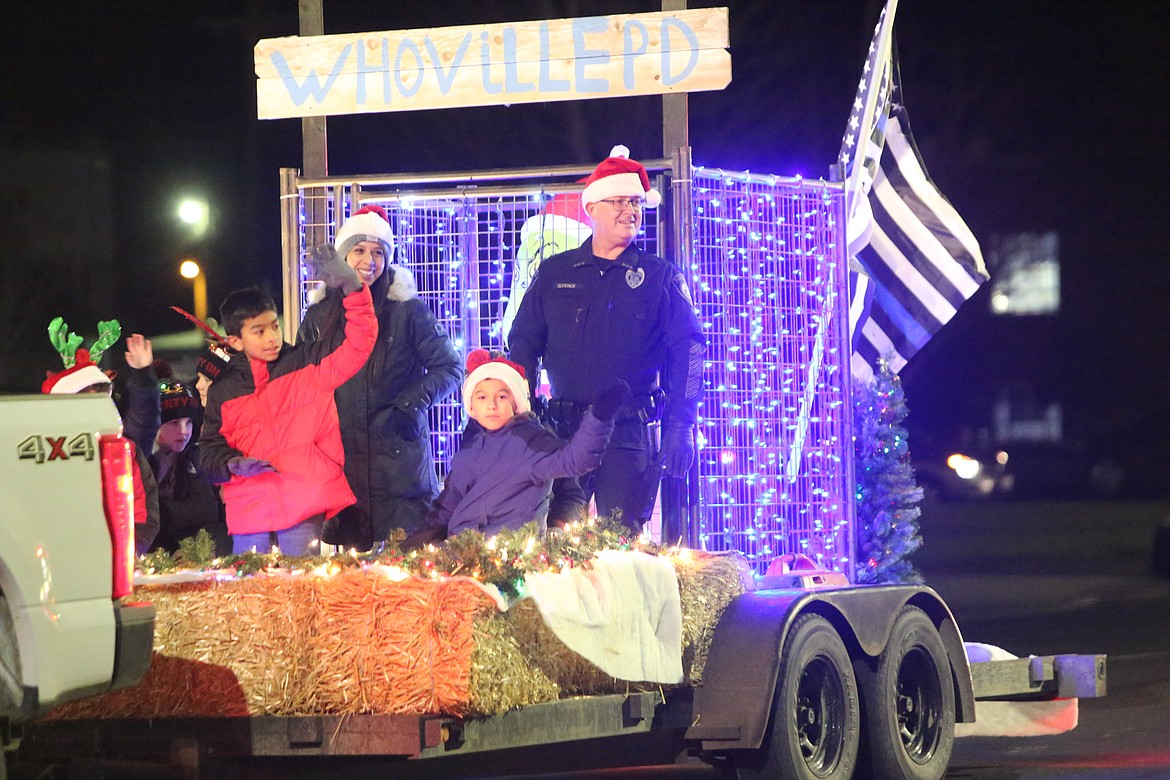 The Othello Police Department brought the Whoville Jail to the 2021 Christmas Miracle on Main Street parade.
File photo
The Ephrata High School choir performs just before the community Christmas tree is lit during the community's 2021 holiday celebration.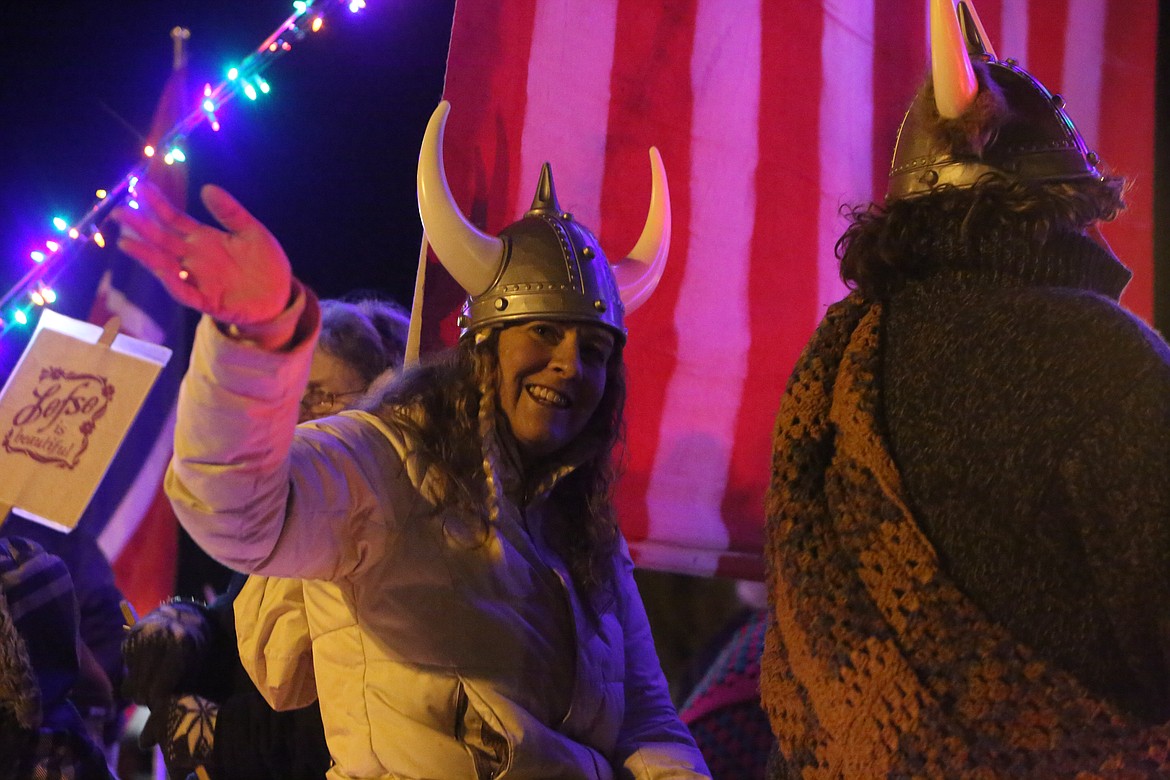 Behorned riders filled the Sons of Norway float at the 2021 Ag Appreciation Parade in Moses Lake.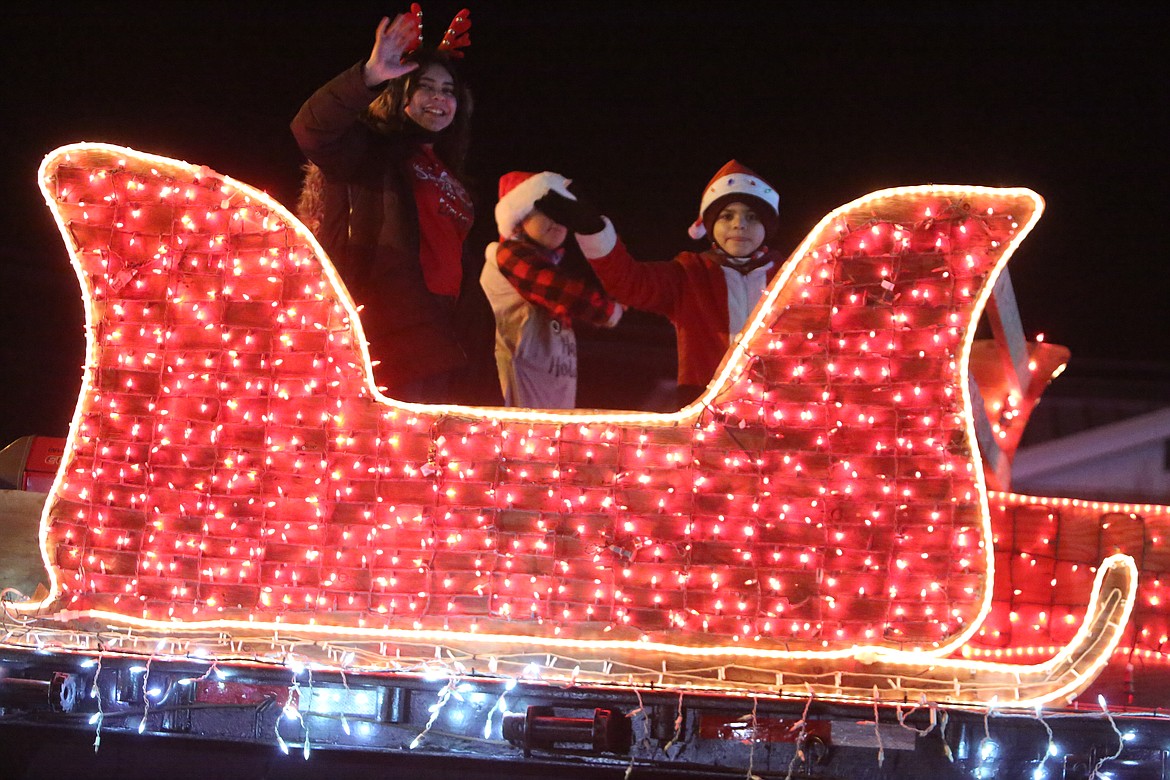 Parade participants broke out their holiday attire for Mattawa's 2021 Christmas in the Park parade.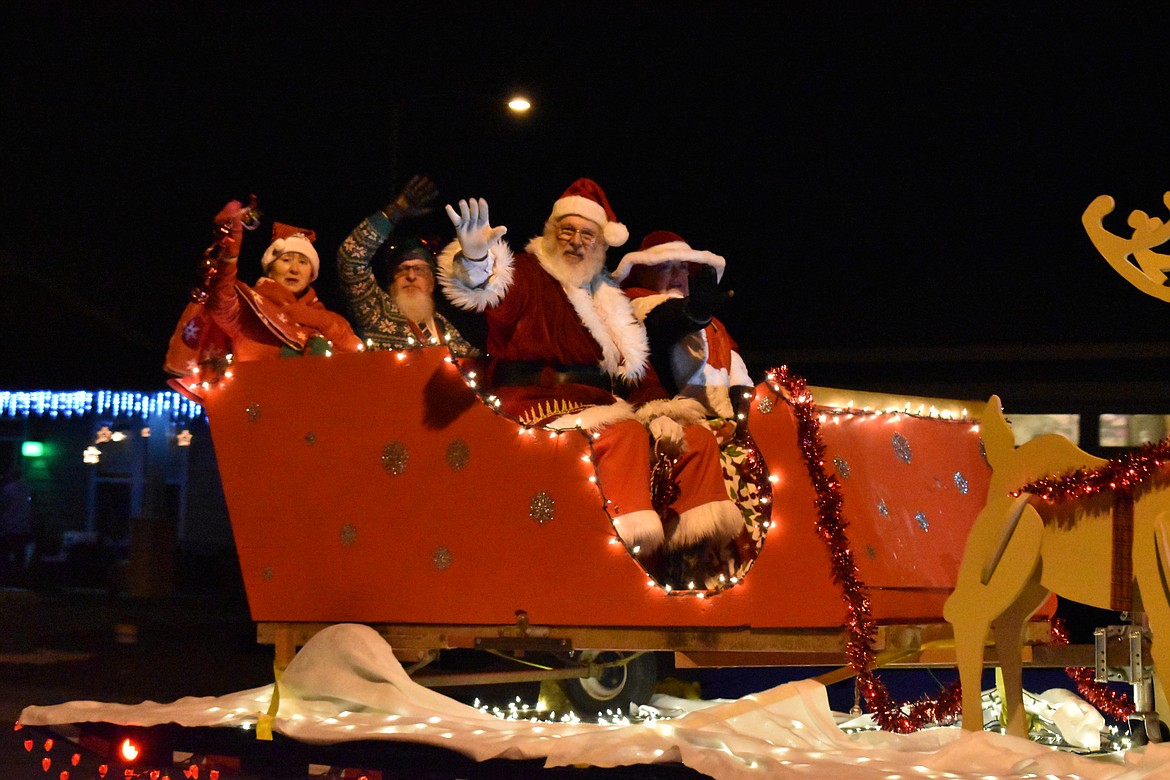 Santa, Mrs. Santa and their escorts wave to the crowd during one night of the 2021 Santa Parade in Quincy.
Previous
Next
by
CHERYL SCHWEIZER
Staff Writer
|
November 17, 2022 2:25 PM
MOSES LAKE — The first two weeks of December will be filled with parades, visits with Santa, tree lighting - lots of lights everywhere, in fact – as local communities celebrate the season.
The annual Ag Appreciation Parade will roll down Third Avenue in Moses Lake at 7 p.m. Dec. 2. The parade is preceded by a street party beginning at 5 p.m. in Sinkiuse Square, at the intersection of Third and Ash streets.
The ag parade is sponsored by the Downtown Moses Lake Association and is a way to recognize one of the most important economic sectors of the community, according to the DMLA.
The Ag Appreciation parade is partly an ag equipment parade, and since it gets dark well before 7 p.m. in December, it's also a parade of lights. Tractors, trucks, combines, fire trucks, vehicles big and small and even the floats are decked out in lights.
The street party will feature hot cocoa and music, among other things.
Othello, too, will have a parade, which is part of the events scheduled for A Christmas Miracle on Main Street Dec. 3. Events start at 10 a.m. and continue all day, culminating with the parade downtown, the lighting of the community Christmas tree and fireworks.
It's sponsored by the Christmas Miracle on Main Street committee.
Mattawa children – and adults, too, if they like – can talk to and get pictures with Santa and the Missus Dec. 9, part of the Christmas in the Park celebration, organized by the Mattawa Community Medical Clinic and the Columbia Basin Health Association. Events start at 6 p.m. in Hund Memorial Park, 101 Government Road.
Along with Santa's visit, there will be games for children, information booths sponsored by local agencies, and a pinata all ready for children to try their luck. The evening also features a lighted parade through downtown and the town Christmas tree lighting at about 8 p.m. People who want to participate in the parade, but have not received an application form, can contact Mattawa City Hall, 509-932-4037, for more information.
Ephrata is changing up its downtown Christmas festivities; the first Bells on Basin is scheduled for Dec. 10.
It's sponsored by the Ephrata Chamber of Commerce, and director Rita Witte said members wanted to mix it up a little bit.
"We're trying to build it," Witte said of Bells on Basin. It includes a window decorating contest for downtown businesses, with the winners announced Dec. 10.
"We hope they'll be decorating and lighting up the town. That's what I hope to see," Witte said.
Events include a mix of new and traditional, starting with Breakfast with Santa and including the Jingle Bell Fun Run. New events include wreath decorating and a passport game for children. The day ends with the community Christmas tree lighting at about 4:45 p.m., with the parade to follow at 5 p.m.
Grant County Fire District 3 will be chauffeuring a certain jolly old elf around Quincy and George during the week of Dec. 12-16. The Santa Parade will begin about 5 p.m. each night, and Santa will get an escort from GCFD 3 through a different part of town every night. The parade will work its way through Quincy Monday through Thursday of that week, and visit George on Friday.
Fire District Lieutenant Michele Talley said she got the idea during the COVID-19 pandemic and the shutdown of most community activities in 2020.
"Let's bring Santa to the community," Talley said.
Quincy residents turn out to watch Santa and wave as he goes by, she said.
"When you get done, your heart is just full," she said.
Cheryl Schweizer can be reached via email at cschweizer@columbiabasinherald.com.
Recent Headlines
---