Cougars to face off against Wildcats, de Laura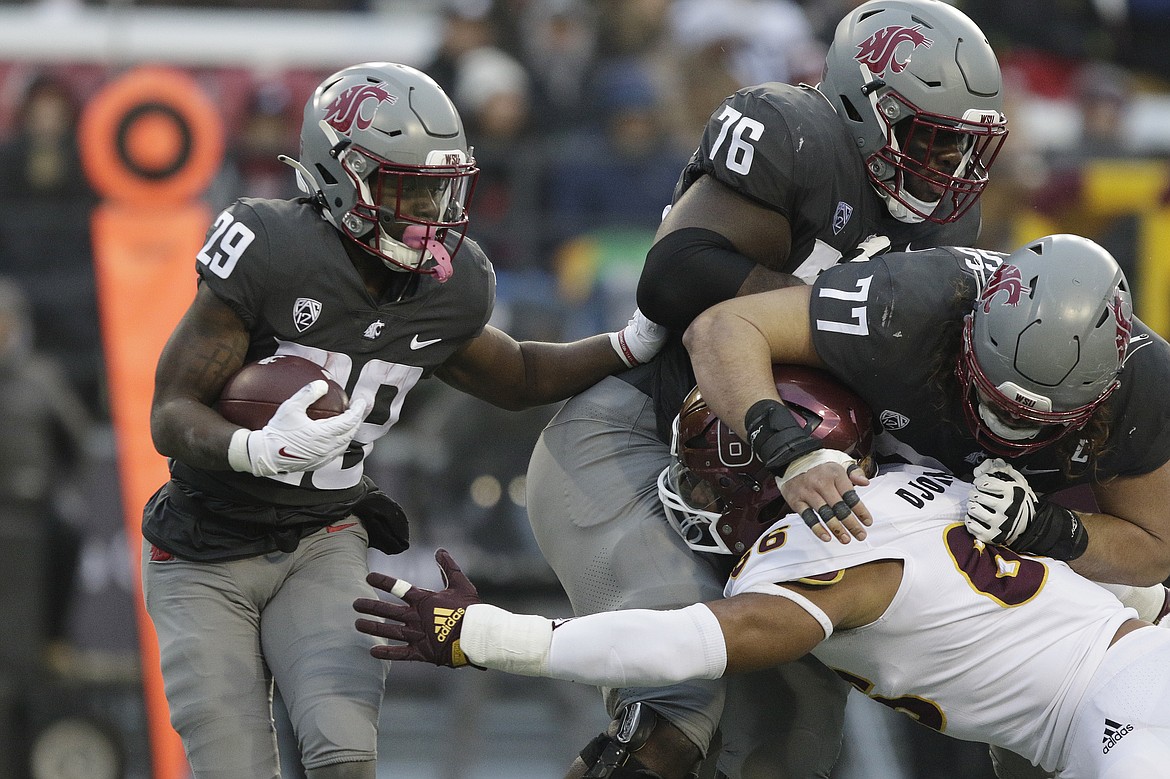 The Washington State Cougars, riding a two-game win streak, travel to Tucson, Arizona for a matchup against the Wildcats and former Coug quarterback Jayden de Laura.
AP Photo/Young Kwak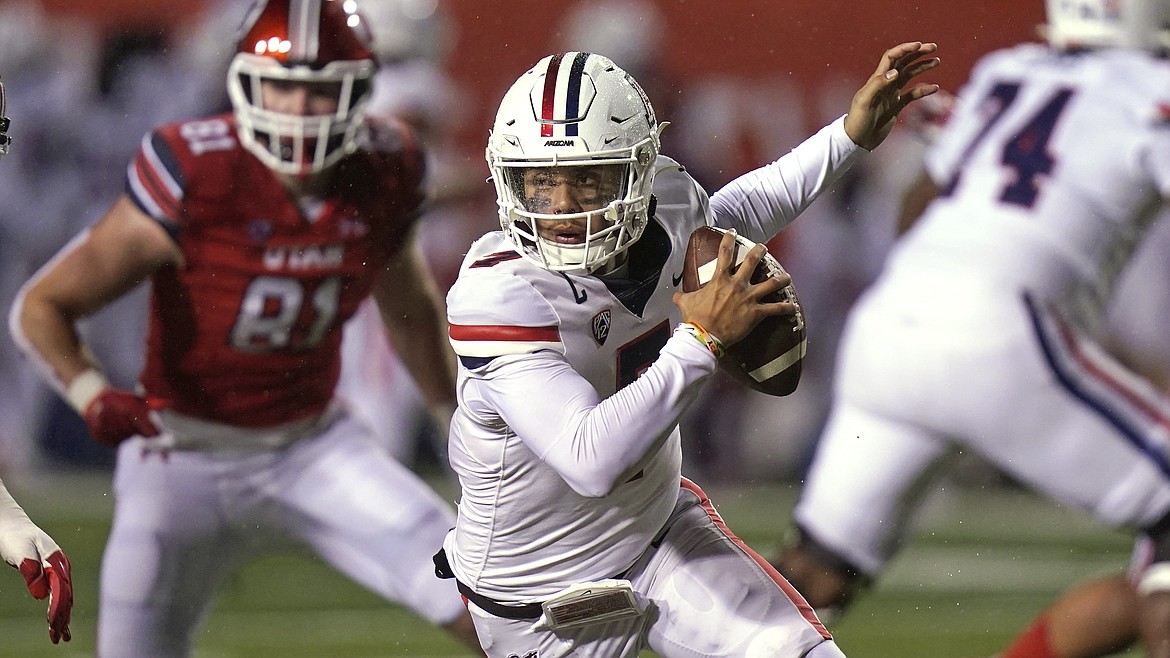 Arizona quarterback Jayden de Laura started 15 games for the Cougars in his first two collegiate seasons before transferring to Arizona this off-season.
Previous
Next
by
IAN BIVONA
Sports Reporter
|
November 17, 2022 4:02 PM
PULLMAN – A familiar face awaits the Washington State Cougars on their road trip to face the Arizona Wildcats this weekend, as they prepare to take on a pass-happy offense led by former Cougar quarterback Jayden de Laura.
"He's a fierce competitor, we knew that when he was here," WSU edge Brennan Jackson said. "I wish the best of luck to him; I hope he's doing great over there. He's doing really good this season and we're excited for a great challenge."
De Laura appeared in 16 games from 2020-2021, starting 15. The 2021 Pac-12 Offensive Freshman of the Year completed 220 of 342 passes with the Cougars last season for 2,751 yards, 23 touchdowns and 9 interceptions. He also added 101 yards and three scores on 43 runs.
After Arizona's win over No. 12 UCLA on Saturday, de Laura said in a press conference that this game was "personal."
"We're not playing one individual, we're playing an Arizona team that's much improved," Head Coach Jake Dickert said in a press conference on Monday. "Credit to Coach Fisch, credit to his recruiting, credit to his staff – they're much improved. Offensively, they're one of the best in the country, they have a defense that's playing fast and hard. Our focus needs to be on that, and what we need to do to improve."
Jackson also said that the Cougars are focusing on the Arizona team as a whole, not isolating out WSU's former quarterback.
"We're facing a cohesive unit of 11 guys on offense, 11 guys on defense," Jackson said. "That's the main focus this week, is us and what we can do to stop the Arizona Wildcats, not just one player because I think when you go in to any game focusing on just one person, then you kind of get outside your wheelhouse."
With going against back-to-back pass-heavy offenses in the final two weeks of the regular season, the Cougs will have to rely on their secondary and defensive backs Chae Smith-Wade and Derrick Langford Jr.
"We'll be challenged these next two weeks, and Arizona's vertical pass game – they have a willingness to do it, they have a want to do it, they plan out to do it," Dickert said at a press conference on Wednesday. "There'll be shots, (Tetairoa McMillan) has been phenomenal, (Dorian Singer) has been their speed guy over the top, (Jacob Cowing) in the slot. But I think (Smith-Wade and Langford Jr.) are ready for this challenge."
Pass-dominant teams also allow the defensive front seven to come into play, and the Cougars have already recorded 27 sacks through 10 games this season, tied for the third-most in the Pac-12.
"Any time you talk about a passing offense, you need to match that with a four-down rush," Dickert said. "I think we have the tools, and the pieces and the guys to go affect the passer the next two weeks."
The Wildcats have used de Laura's mobility to create off-script plays and keep the chains moving, something that the WSU defense will need to be prepared for.
"It's a unique challenge, and we've got to try and make sure that we can affect the passer," Dickert said. "And it's really hard and complicated to do."
The Cougar offense got a boost when running back Nakia Watson returned to the lineup two weeks ago, and now the offense gets another spark with wide receiver Renard Bell returning to the field. Before exiting WSU's game against USC, Bell had 20 receptions for 282 yards and two touchdowns.
"He'll have a little bit less a role than his normal full-time role because he's building back into it, but fresh legs are good to see," Dickert said. "He's like a bolt of lightning and yellow across the field right now."
WSU and Arizona kick off at 11 a.m. in Tucson.
Ian Bivona may be reached at ibivona@columbiabasinherald.com.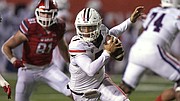 Recent Headlines
---