LuDean Allen Andersen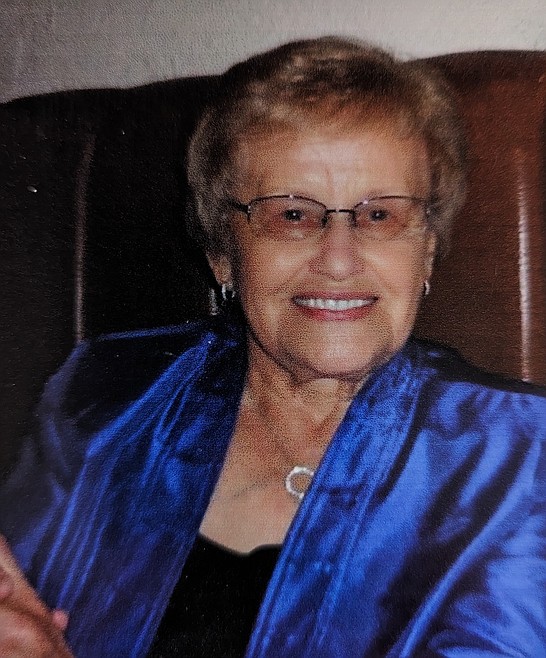 LuDean Allen Andersen, 90, of Othello, Washington, died on Nov. 6, 2022.
|
November 11, 2022 11:14 AM
September 3, 1932 – November 6, 2022
LuDean Allen Andersen, 90, of Othello, Washington, died on Nov. 6, 2022.
LuDean was born at the family home on Sept. 3, 1932, in Hyrum, Utah. She was the fourth child of Milton A. Allen and Loraine Rose Allen. She graduated from South Cache High School, married Larry D. Andersen and they spent 72 years together. They moved to Wendover, Utah in 1952, then to Quincy, Washington in 1955.
In 1961, Larry and LuDean took the opportunity to pioneer the newly opened Royal Slope by breaking out sagebrush and building a productive irrigated farm in the desert. In 1978 they purchased a ranch in Imnaha, Oregon and continued to farm while ranching 250 miles away. They moved to Othello, Washington in 1992 and eventually moved Andersen Ranches to Gurdane, Oregon. Over the years LuDean enjoyed knitting, family history and having her grandkids visit.
She is survived by her children Pamela Hogan (Kevin) of Kenmore, Washington, Linda Larsen (John) of Yuba City, California, Michael Andersen of Othello, Washington and Brian Andersen of Pasco, Washington; 14 living grandchildren and 20 great-grandchildren. She is also survived by her sister Barbara Sanders of Sunset, Utah. She is preceded in death by son Kevan who died at birth, two grandsons, three sisters and a brother.
At her request, there will be a private graveside service in Hyrum, Utah.
Recent Headlines
---