GCFD7 EMS levy passes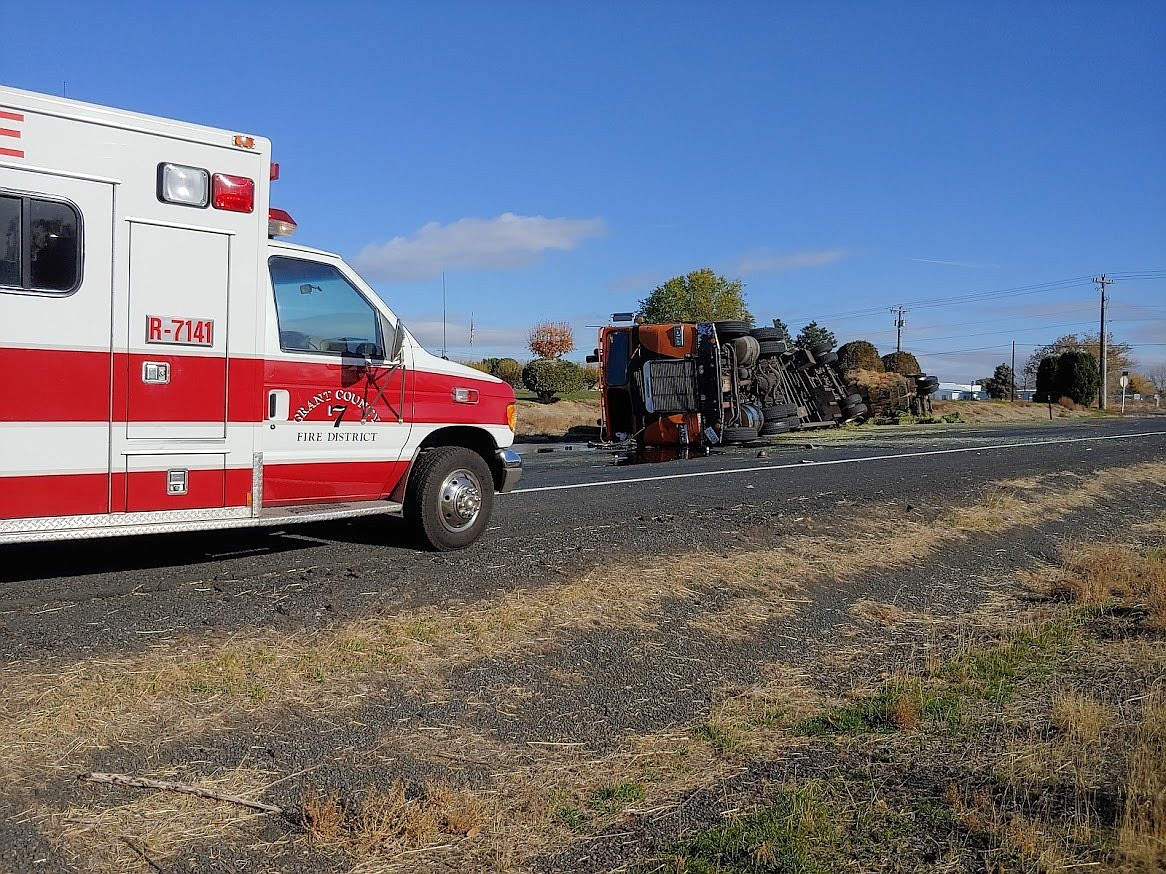 A levy to support Grant County Fire District 7's EMS services has passed according to initial tallies. GCFD 7 personnel had previously told the Herald that EMS calls are among the most common they receive.
COURTESY PHOTO/GCFD 7
by
REBECCA PETTINGILL
Staff Writer
|
November 9, 2022 2:58 PM
SOAP LAKE - The Grant County Fire District 7 EMS Levy passed with a nearly 69% 'yes' vote in initial tallies. Some ballots are still being counted and results are not yet certified.
"(I feel) great relief knowing that we'll have the EMS budget to work with now," said GCFD7 Chief Viktor Bragar.
The vote.wa.gov website states the proposition received a total of 781 votes. 538 voted 'yes' and 243 voted 'no' for a passing percentage of 68.89% to 31.11%.
"There was definitely uncertainty with the current times we live in and where people kind of stand with giving more but definitely it was necessary for us to make that request known so that we can support the community better," said Bragar.
Bragar said in anticipation of the levy, they had created two budgets for 2023, one with the levy included in the budget and one without. This allows them to move forward with the budget they need instead of waiting for the results of the levy and then creating the next year's budget.
Bragar said now that they have an EMS budget, the funds will no longer be pulled from the firefighting budget to cover the EMS expenses and they can focus on the necessary upgrades and maintenance on firefighting rigs and gear that is long overdue. It also makes it easier for them to upgrade in some cases where the necessary parts were no longer manufactured and they were having to outsource from other fire departments.
"So now with (EMS) having its own pool that we can budget for, the fire side of it doesn't have to take the toll of having that expense coming from it, which will definitely turn around for upgraded maintenance and stuff like that we've had to do for a while now," Bragar said.
Despite the uncertainty, Bragar said they were hopeful of the levy passing.
"We did have a pretty good feeling and knowing what it stood for, it really kind of gave us that real high hope that things will work out because that's what was needed in order for us to provide the support that we aim to provide to the community," said Bragar.
Bragar said they were going to do their best to make it work with what they had regardless of the outcome but are grateful that it passed.
"Whatever the call was gonna be, we would make it work like we always have," Bragar said. "This is just ultimately the best case scenario where now the EMS has its own budget that we can use to better support the community."
Rebecca Pettingill may be reached at rpettingill@columbiabasinherald.com.
Recent Headlines
---