Zags Clinch Three Championship in Finale of the Gonzaga Invitational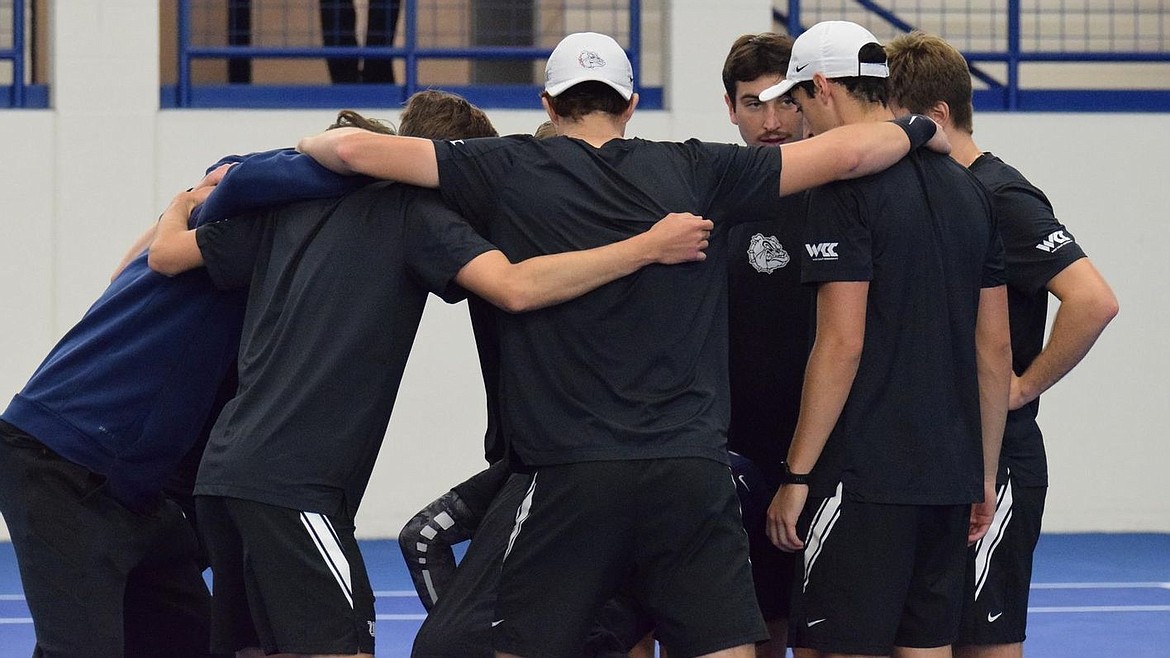 Gonzaga men's tennis concluded its fall tournament season with three championships at the Gonzaga Invitational.
Courtesy photo/GU Athletics
by
Contributed report/GU Athletics
|
November 7, 2022 12:45 PM
SPOKANE, Wash. -- The Gonzaga men's tennis team concluded their 2022 fall tournament season with their performance in the final day of the Gonzaga Invitational earlier today. This was the second consecutive season that the Zags clinched three championships in their respective brackets.
In the most competitive doubles competition of the tournament, three pairs of Zags competed for championships in the Main Draw and Consolation Finals round. In the Blue doubles Consolation Final, Gonzaga's Arthus de la Bassetiere and Martin Bats battled, but fell 8-3 against Montana's Gustav Thielgaard and George Russell.
Shortly after, Gonzaga's Gus Krauel and Pablo Gomez Galvan lost 8-6 in the White doubles final to Montana's Fernando Perez and Guillermo Martin. The doubles competition conclude when Gonzaga's Sasha Trkulja and Leon Roider clinched the Blue doubles Final championship with their dominant 8-5 win over Portland State's Andrea Brignacca and Jan Semerak.
The singles competition also included two Zags vying for their first Gonzaga Invitational singles championship in their time as a Zag. Facing Montana's George Russell, Gomez Galvan clinched the White singles Final with an impressive 6-3, 7-5 win in straight sets. In the final match for the Zags, Trkulja won the first set 6-1, and dropped the second set 7-6 to Montana's Tom Bittner. In a thrilling third set, Trkulja won the match and clinched the Blue singles Finals by coming back from being down 0-4, winning the set 7-6.
Up next:
Today's action closes the 2022 fall tournament season for the Gonzaga men's tennis team. This fall, the Zags achieved an impressive 58-32 record in their official matches, which equates to a 64.4% winning percentage on the season. With their successful tournament season coming to an end, the Zags will have time to build chemistry before their tough duel season begins this upcoming spring.
Recent Headlines
---