A place to call home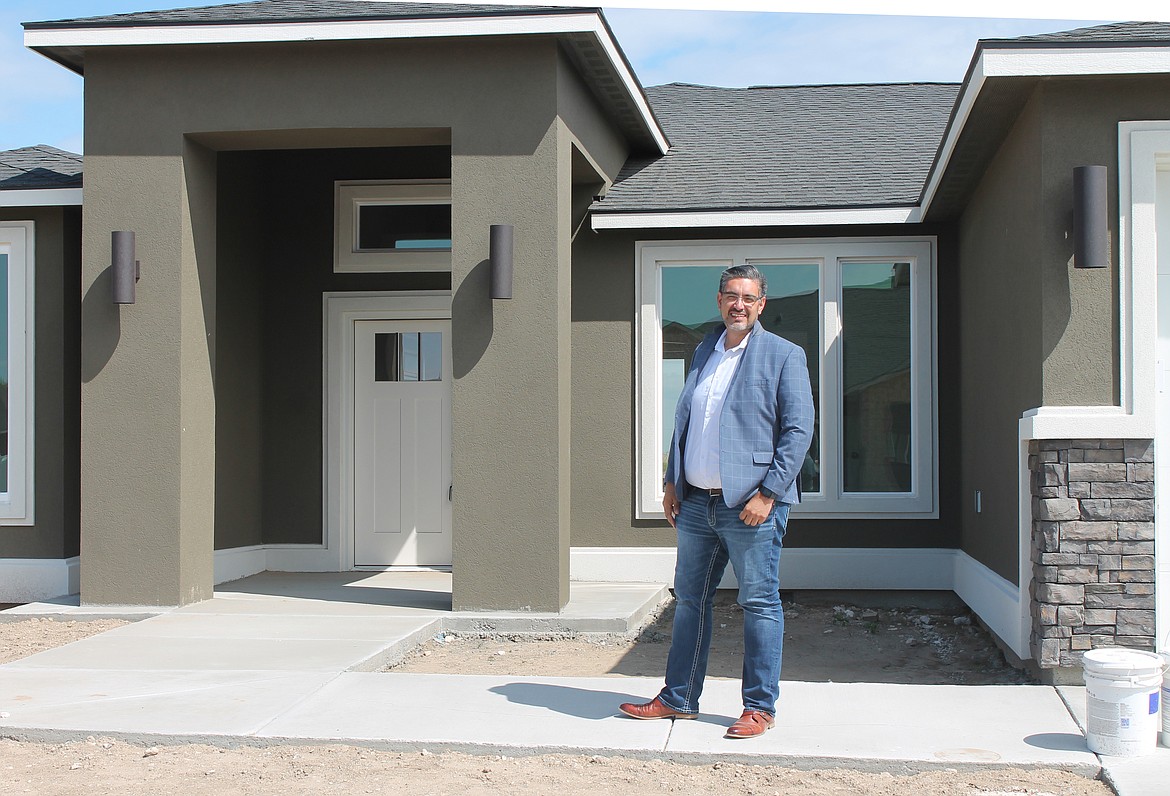 Imagine Realty broker Jessie Dominguez stands in front of a Palos Verdes house in the Sandhill Estates development in Othello.
Joel Martin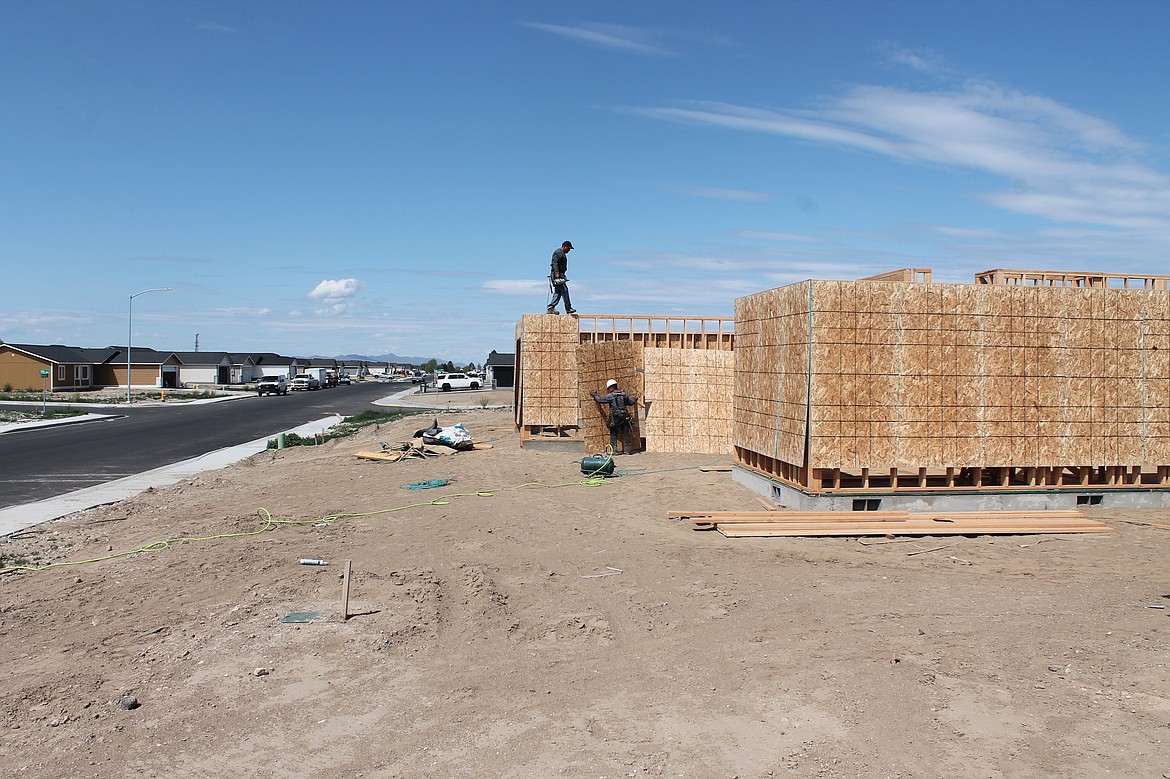 Builders work on a Palos Verdes home in the Sandhill Estates development in Othello. Real estate broker Jessie Dominguez says the homes are "flying off the shelf."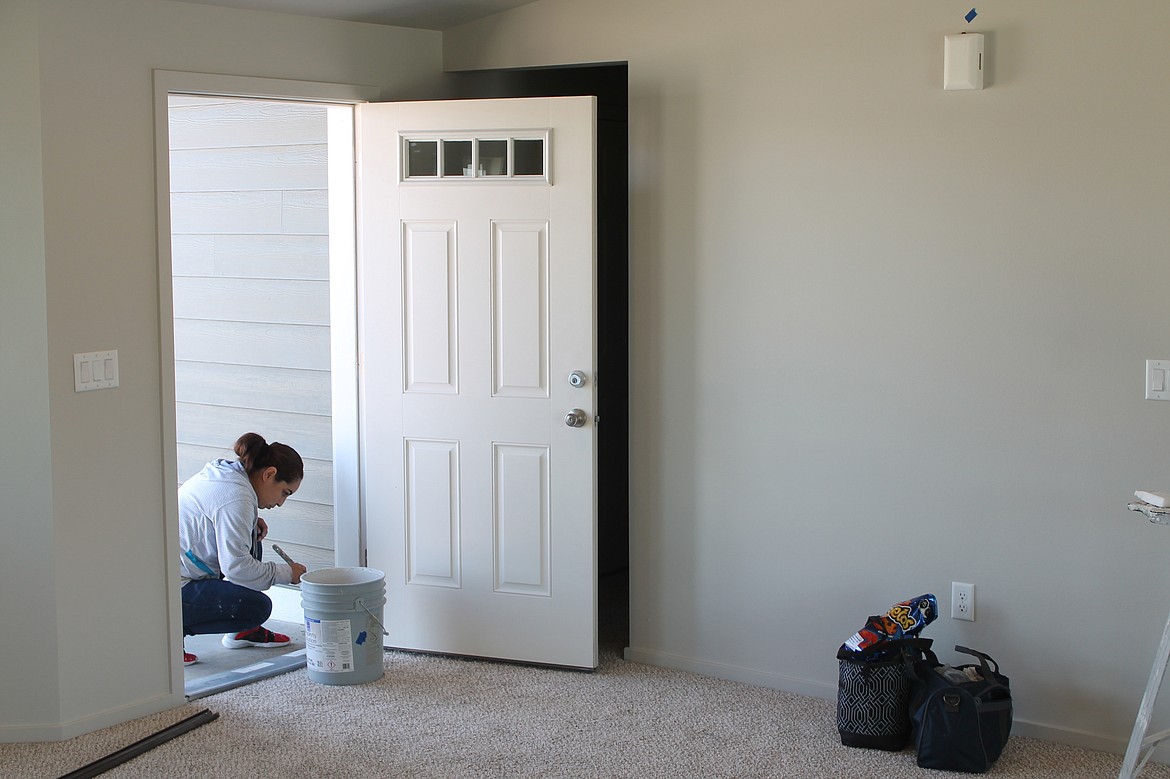 Maria Tapia puts finishing touches on the paint of a Signature home in the Sandhill Estates development in Othello.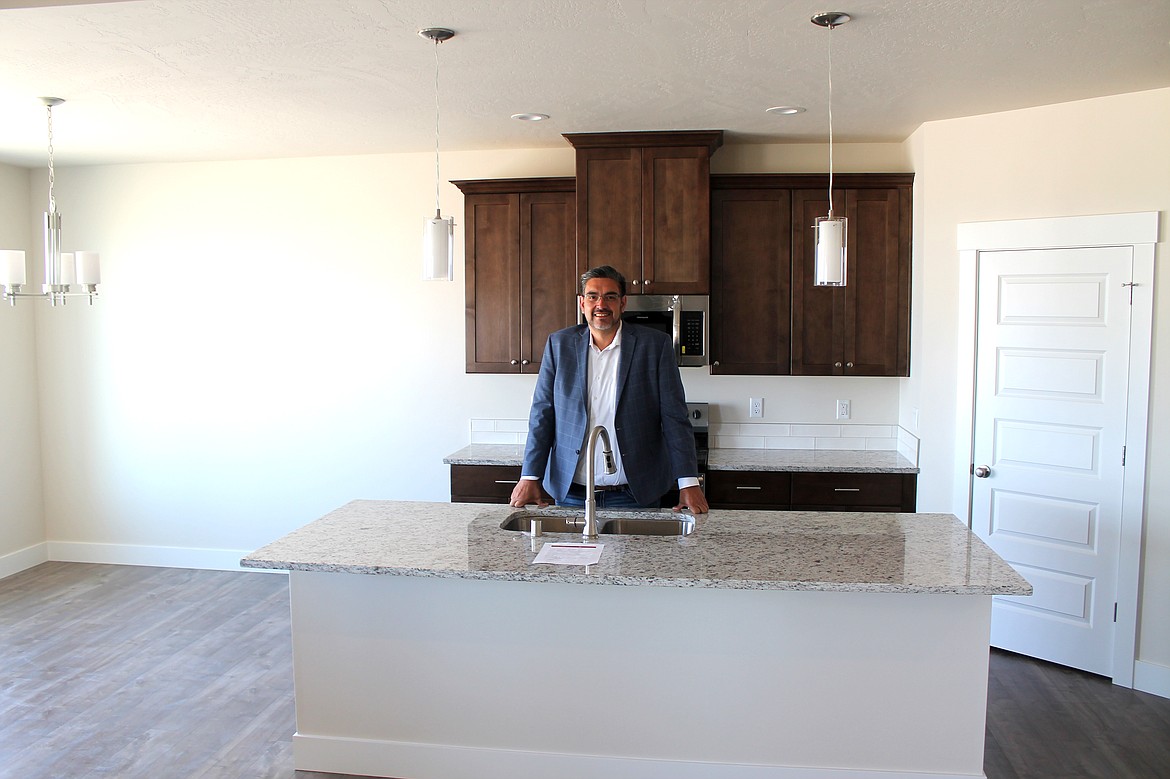 Broker Jessie Dominguez stands in the kitchen of a Palos Verdes home in the Sandhill Estates development in Othello.
Previous
Next
by
JOEL MARTIN
Staff Writer
|
May 27, 2022 1:20 AM
OTHELLO — It's no secret that homes are in high demand right now. The median home price in Othello has risen almost 14% in the last year, according to real estate website Zillow.com. People are trying to move in, and they need some place to move in to.
"Othello has always been a gem," said Jessie Dominguez of Imagine Realty Group in Othello. Imagine is handling sales in the Sandhill Estates development, currently being built by Palos Verdes Custom Homes in Othello. Sandhill Estates is located in the northeastern part of town between Seventh and 14th Avenues, and it's badly needed, Dominguez said.
The opportunity arose after Angel Garza, CEO of Palos Verdes, completed his first development, a collection of 86 homes off East Main Street appropriately called Palos Verdes Estates.
We knew that there was still a need, the market was calling for more homes," Dominguez said. "So we scouted all of Othello and looked at the most property that was most feasible to develop. At that time, it was all a farm, right there off of Olympia Street and 14th. At that time, the school district was also looking into purchasing land and build the new school there. So we were able to talk to the farmer and purchase half of the pivot there. And that's how that project came about."
The project is in its fourth year now, Dominguez said. Phases 1 and 2 are completed and sold, and phase 3 is nearing completion, and phase 4 is just in the beginning stages.
There was some delay in getting phase 1 started, Dominguez said, because the sewers had to be placed a little deeper owing to the irrigation canal that runs along the east side of the development. But once that was settled, it became a matter of building homes fast enough to sell them.
"We rebuilt that whole street, Olympia Street. And we started with the first 30 homes on there, and we put our Palos Verdes stucco homes, kind of our higher end homes, and those just flew. We couldn't build them fast enough, those first 30. "
But a community can't get by on high-end homes alone. Dominguez said that was when the focus of the development took a turn.
During that phase, we did notice a need for a more affordable home," Dominguez said. "People needed something nice that was affordable … So we ended up developing what's called our Signature series. We came up with about eight (floor) plans, and those started from 1,274 square feet all the way to about 2,000.
The Signature Series homes start in about the $300,000 range, Dominguez said, and the most popular model is 1,411 square feet. Signature homes are fairly typical, Dominguez said: three bedrooms, two baths, two-car garage, vaulted ceilings in the living area. Some larger signature floor plans include bonus rooms. Homes in the Palos Verdes series are larger and fancier, Dominguez said, with standard nine-foot ceilings, up to 11 feet, granite counters, tile flooring in the bathroom and laundry rooms, three-car garages and sometimes a bonus room over the garage. Those run considerably more, Dominguez said, in the $400,000 to $600,000 range.
The Signature homes were even more affordable a couple of years ago, Dominguez said, closer to $220,000. But like most everything else, the pandemic had an impact on the construction process.
"The market just skyrocketed, you know, and the price of material just flew off the charts. And the supply chain issues, they are very real. We're also building 65 homes in Quincy, at the same time that we're building here in Othello. And we're ordering windows in November and they're barely showing up last week. So there's a lot of supply constraints and shortages and just expensive material. It's been challenging, to say the least," he said.
Even with the price increase, the Signature series homes were especially popular, Dominguez said.
"So what we did is the next street, Mount Adams, on half of the street we did Signature series and the other half of the street we put our Palos Verdes homes. And the Signature series just flew off the shelf. And same thing now on Mount Baker (Street). They just sold as fast as we can build them."
Future phases will include more Signature homes than Palos Verdes, he added, because the need for affordable homes is so great.
Once Sandhill Estates is completed, Dominguez said, it will be time to start looking for land for the next development. He wasn't sure where that would be, but said that Garza is always keeping an eye out. The fact that Othello is located smack in the middle of a huge irrigation project complicates Palos Verdes' options, however.
"Because there are canals around us, and underground drains the Bureau (of Reclamation) put in way back in the day, that affects a lot of the land around us. So Othello's not really easy to develop. There's not just parcels of land you can just get and develop. That's why it's a little more expensive, because of the irrigation system. The drain ditches, they're about 25 feet deep, and there's 45-foot easements on each side. So if you wanted to buy (a field) to develop it to build homes, you'd have to go in there and work with the Bureau of Reclamation to reroute those drains. And it's terribly expensive," he said.
Wherever the next development goes, Dominguez said it too will be weighted heavily toward Signature homes.
"Garza really wants to provide the city with what they need. And he knows that we need more affordable housing."
Joel Martin can be reached via email at jmartin@columbiabasinherald.com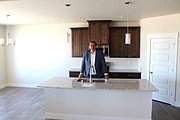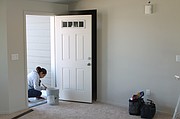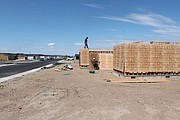 Recent Headlines
---