"I am small town"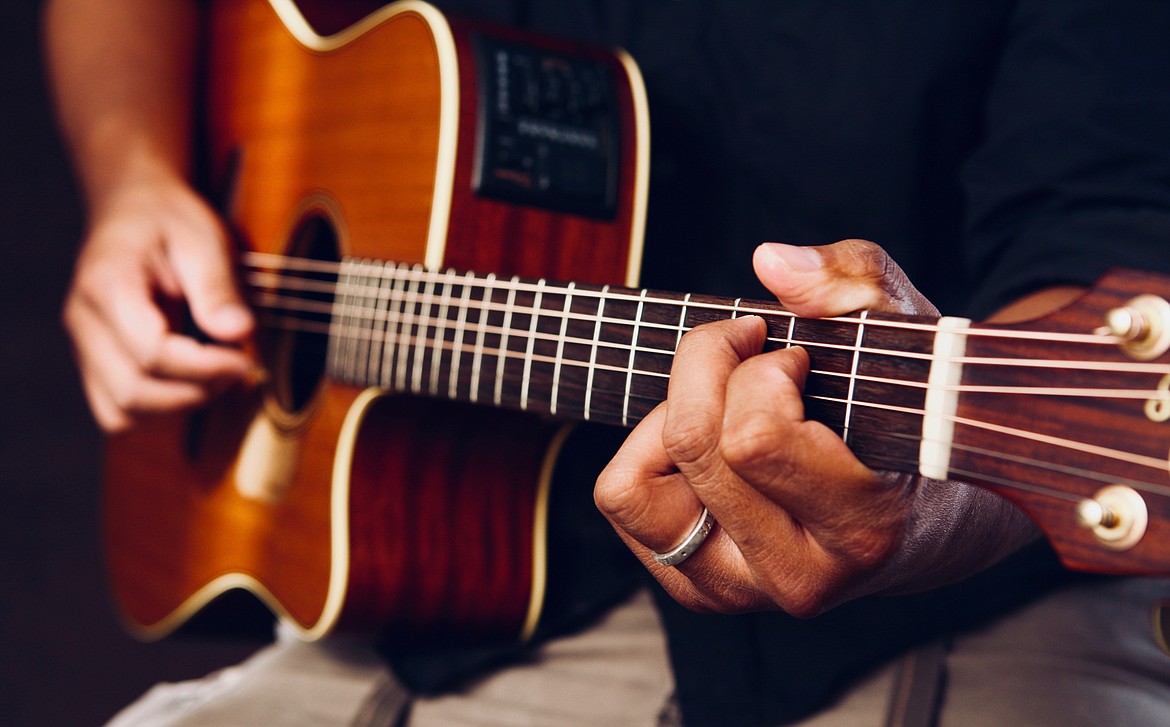 Country Music star Colt Ford will play this weekend at the Moses Lake Spring Festival.
STOCK PHOTO/BRENT KEANE
MOSES LAKE — Singer-songwriter Colt Ford will be performing at the Moses Lake Spring Festival this weekend.
The Georgia native currently calls Nashville, Tenn. home but is bringing his country charm to Moses Lake on Sunday.
"Honestly, I am little old Moses Lake, I am small-town. It's where I feel the most comfortable. That's where I'm the happiest," said Ford.
The 52-year-old got a later start than most in the music scene despite being interested in music his whole life. His first album, "Ride Through the Country," was released in 2008 when he was in his late 30s.
While he said his route to becoming an artist wasn't very typical, he didn't let those who told him he was crazy deter his stubbornness to follow his dream. He also said he spent a lot of time chasing the type of music that was more mainstream and popular rather than being true to who he was.
"Finally, when I just went in (the recording studio), it just poured out of me," said Ford. "It was like 'Oh!' When I was finally honest with myself, I go 'Okay, I'm gonna be exactly who I am, the way I was raised, what I believe, what I was taught,' and that's when that's when 'Ride Into The Country' came out in 10 days and it was just like, 'Whoa.'"
Over the course of his career, Ford has sold more than 3 million albums, notched five consecutive Top 10 debuts on the Billboard Top Country Albums Chart, collaborated with some of the industry's top artists and received a nomination in the category of "Vocal Event of the Year" at the Academy of Country Music Awards, according to his website.
Ford said he's very proud that people across all generations listen and can relate to his music. He also said he prefers performing in small towns rather than cities, just like how he and his parents were raised.
"Honestly, I prefer that over being in the city any day. Any day. I prefer small-town fairs and festivals and celebrations because you know what you're gonna get. I'm gonna get a whole town. I'm gonna get grandparents and parents and kids. It's a big deal," said Ford. "A lot of artists that get success and they start to go, 'Aye, you know, look at me, I'm cool, it's all about me,' and forget that it's all about the fans. It's all about the music. It ain't about us."
He explained that another artist will come along and replace the current popular artists one day and in the end, the fans are what matters most. He also loves the challenge of making new fans wherever he's performing.
"It's like, 'Yeah, I have the same issues y'all do,' but when I hit that stage, it's like, it just all goes away from me," said Ford. "Like, I just want to play and I want everybody there to go, 'Man, he loved what he was doing and he meant what he was doing and you could tell that he loved it.' And I want them to know that I was there giving them everything I got. They paid their money or whatever it is, they've chosen to take time out of their life to see me do something, and I'm going to give it all I got. That's the only way I know how to play. I can't do it any different."
Ford also explained that he primarily describes himself as a country artist but he gets described in many different ways because of the recitation he uses in his music which may come across as more rap-like.
"I'm gonna be talking about God, family, friends, America, hard work. Those are my values. That's what I talk about and that's what my music is about. I don't get into politics. I'm not gonna be over there talking about all that," said Ford. "But my microphone is a shotgun with an American flag and I really do support the men and women that provide our freedom and allow you to think whatever you want to think on whatever side of the fence you want to be on."
Rebecca Pettingill may be reached via email at rpettingill@columbiabasinherald.com.
Recent Headlines
---