Considering the ultimate DIY?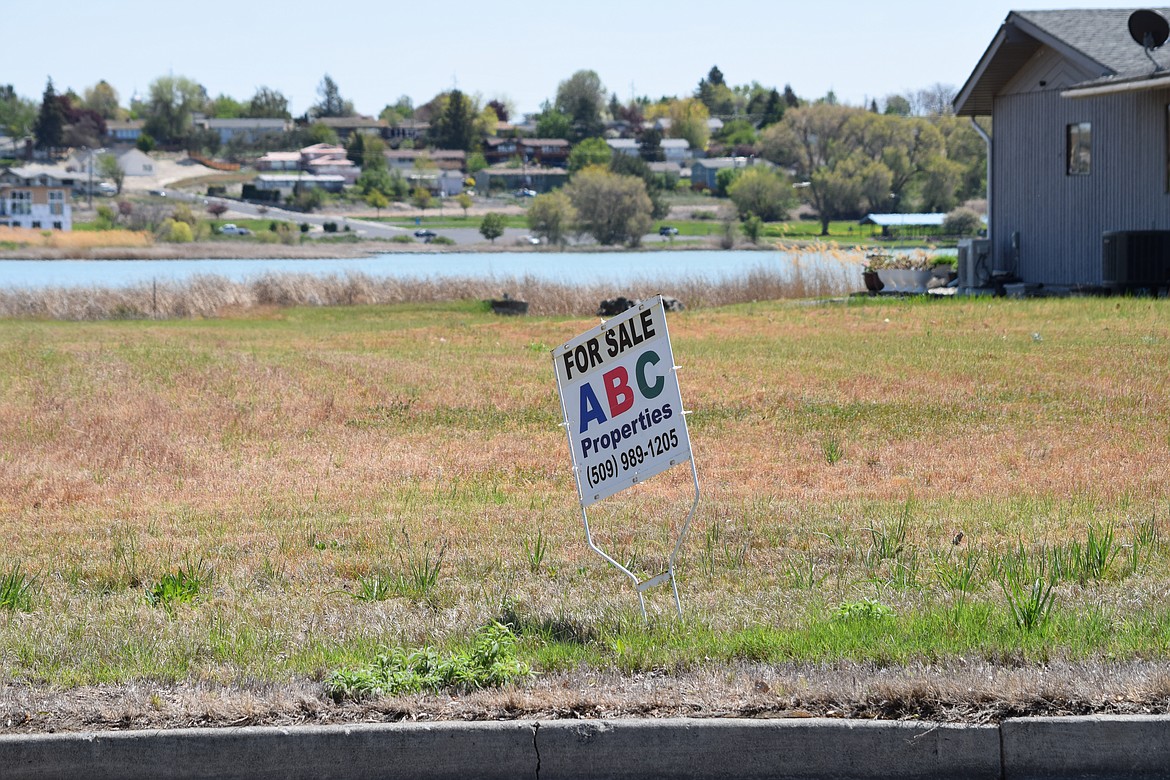 A half-acre plot of lakeshore land for sale in the 1500 block of W. Lakeside Drive. Land to build a home on is available for sale in the Columbia Basin, but current market trends still keep it rather expensive.
CHARLES H. FEATHERSTONE/COLUMBIA BASIN HERALD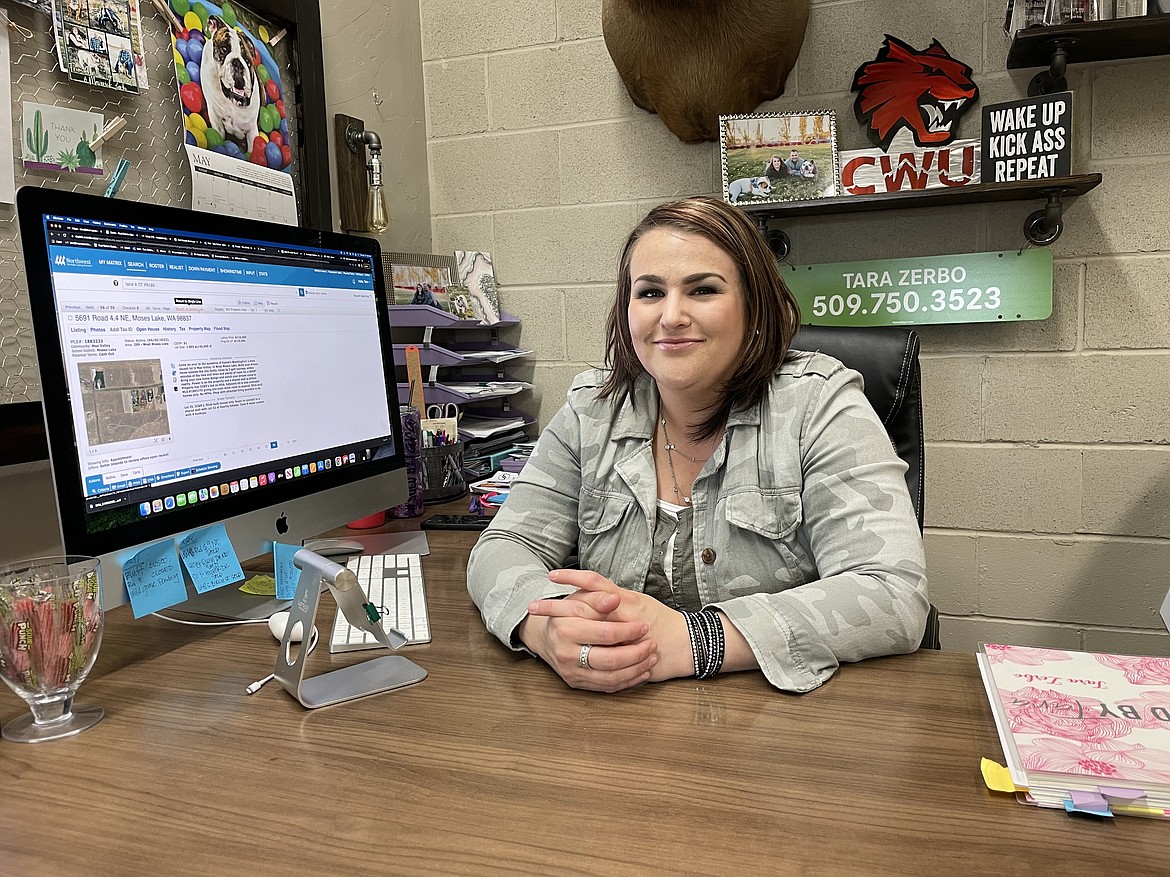 Tara Zerbo, a real estate agent with Better Homes and Gardens Real Estate Gary Mann Realty and current president of the Moses Lake-Othello Association of Realtors. Zerbo says that buying land to build a home on is possible, but requires additional planning in relation to establishing utilities and other essentials.
Previous
Next
by
CHARLES H. FEATHERSTONE
Staff Writer
|
May 20, 2022 1:20 AM
MOSES LAKE — It's no secret that there's a housing shortage in the Columbia Basin.
One way some aspiring homeowners are dealing with this shortage is by buying the land and building the house itself, though even that has its limits, according to Tara Zerbo, a real estate agent with Better Homes and Gardens Real Estate Gary Mann Realty.
"In general, right now, there's not a whole heck of a lot to choose from, especially if you want something on the water," Zerbo said.
There are waterfront lots in Moses Lake, but they're expensive — for example, one roughly 12,000-square-foot lot on the southwest shore of Moses Lake in the 800 block of Camas Place is selling for $305,000, according to the Multiple Listing Service. That's less than the median home price of $379,000 in Moses Lake, according to realtor.com, but that's only for the land itself. A buyer would still need to build a home on the site.
Zerbo said there are several things to consider when buying land for a home. First, and most important, is how accessible the land itself is and the costs involved in providing basic utility services — power, water and sewer — followed by the size of the lot and the kind of house that would make the best fit on that plot.
"So usually, what you'll do is, once you find a piece of land that you like, get the plat map, and then consider whether it's in the city or the county, and then reverse engineer it," she said. "Draw your lines back and then figure out your amount of space."
Hooking up to the Grant Public Utility District can be expensive, especially for those building some distance from an existing power line, Zerbo said, which is why a lot of rural homes are located close to county roads.
"Depending on how far into the property you're wanting to go tells us how expensive it's going to get, and how much budget you need to allow for that," she said.
As for water, drilling a well and installing a septic tank are expensive up-front costs but don't come with monthly bills the way city hookups do, Zerbo said. However, a number of homes in rural areas are attached to community water systems, which provide water for drinking and irrigation to multiple homes from a single well. Some lots close to city boundaries can be hooked up to city services, Zerbo noted, so buyers should always make sure to check with county and city building officials to find out what works and what's best.
There's also the matter of conforming loans — the limit the Federal Housing Administration put on home loans. In Grant and Adams counties, the conforming loan limit for a single-family home in 2022 is $647,000. Zerbo said loans for land and construction can exceed that limit, and a lot of banks and lenders will ask for higher down payments — as much as 20% or 30% — and an interest rate several points higher than for an FHA conforming loan.
"So that's something to consider too," she said.
Finally, builders are working as quickly as they can, but with a shortage, a lot of home builders have a long time frame to arrange work, Zerbo said. Thus, someone looking to buy land to build a home needs to focus on several things at once in order to make sure everything gets done.
"Because we have such a shortage of homes, builders are building and they're further out than you think. So it's always good when you're starting to do your homework, see what they build, see if they have floor plans," Zerbo said. "And then ask them what their time frame is, how far out they are? How long will it take to actually build that house?"
The process can be daunting and these factors are all something to be aware of, Zerbo said.
"So you get a realistic idea of when you will be moving into this," she added.
Charles H. Featherstone may be reached at cfeatherstone@columbiabasinherald.com.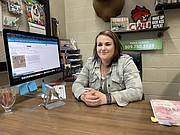 Recent Headlines
---