Cow Path Bakery opens in Othello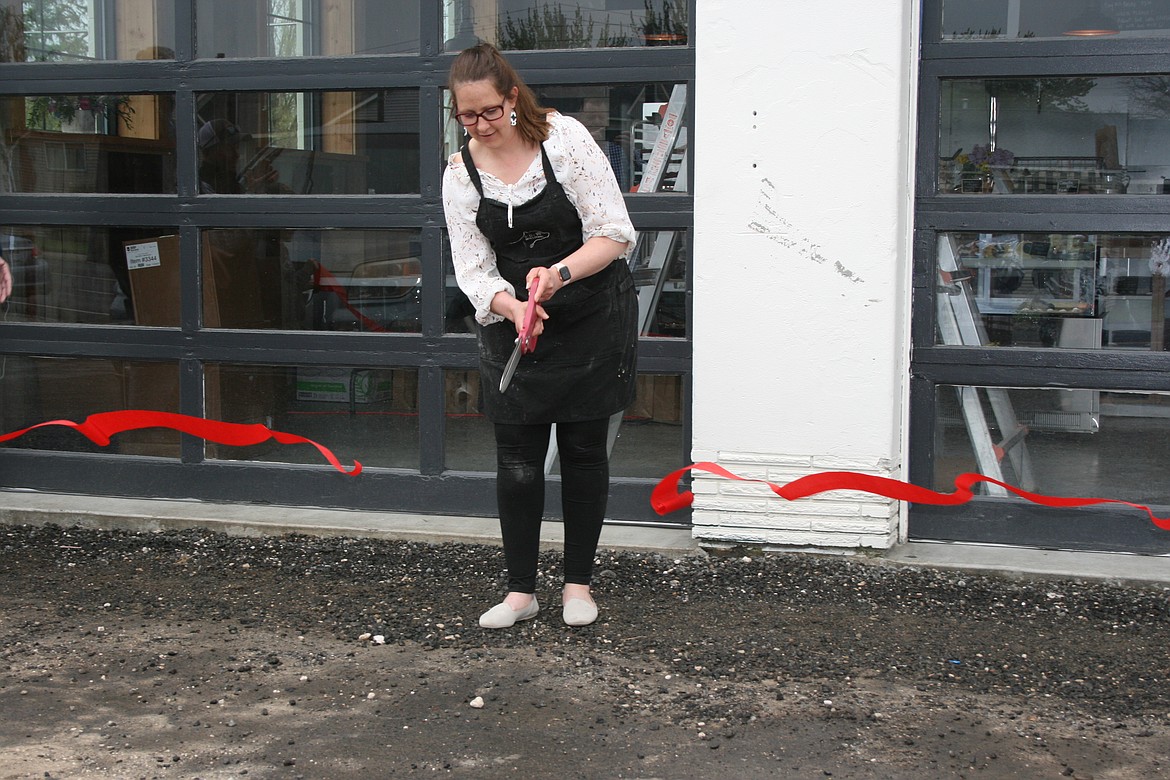 Cow Path Bakery co-owner Janice Baginski cuts the ribbon on the official grand opening day Friday at the bakery's permanent location in Othello. Baginski began the business as a catering company from her home in 2020.
CHERYL SCHWEIZER/COLUMBIA BASIN HERALD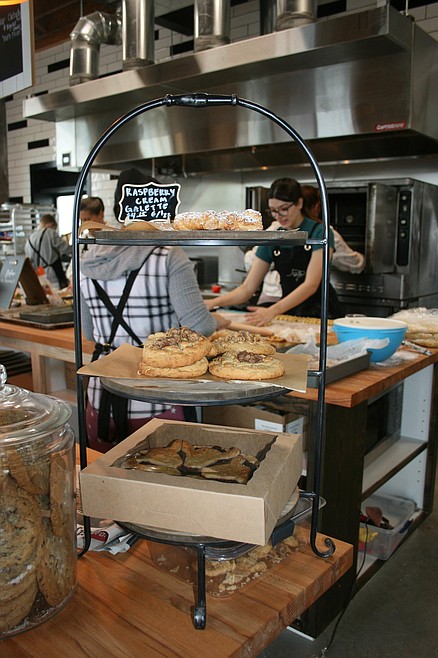 A display stand filled with baked goods on the grand opening day of the Cow Path Bakery in Othello last Friday.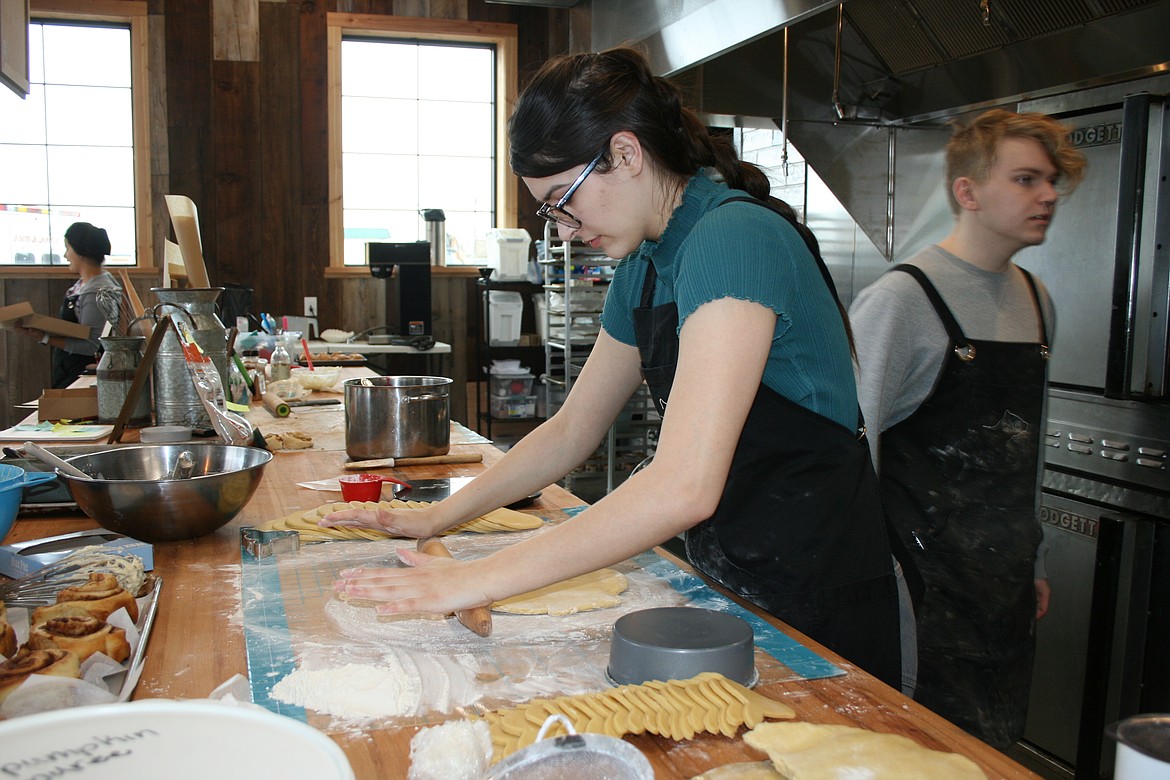 Cow Path Bakery employee Meah Michel rolls dough for raspberry galettes (a single-crust pie not baked in a pan) on the bakery's official grand opening.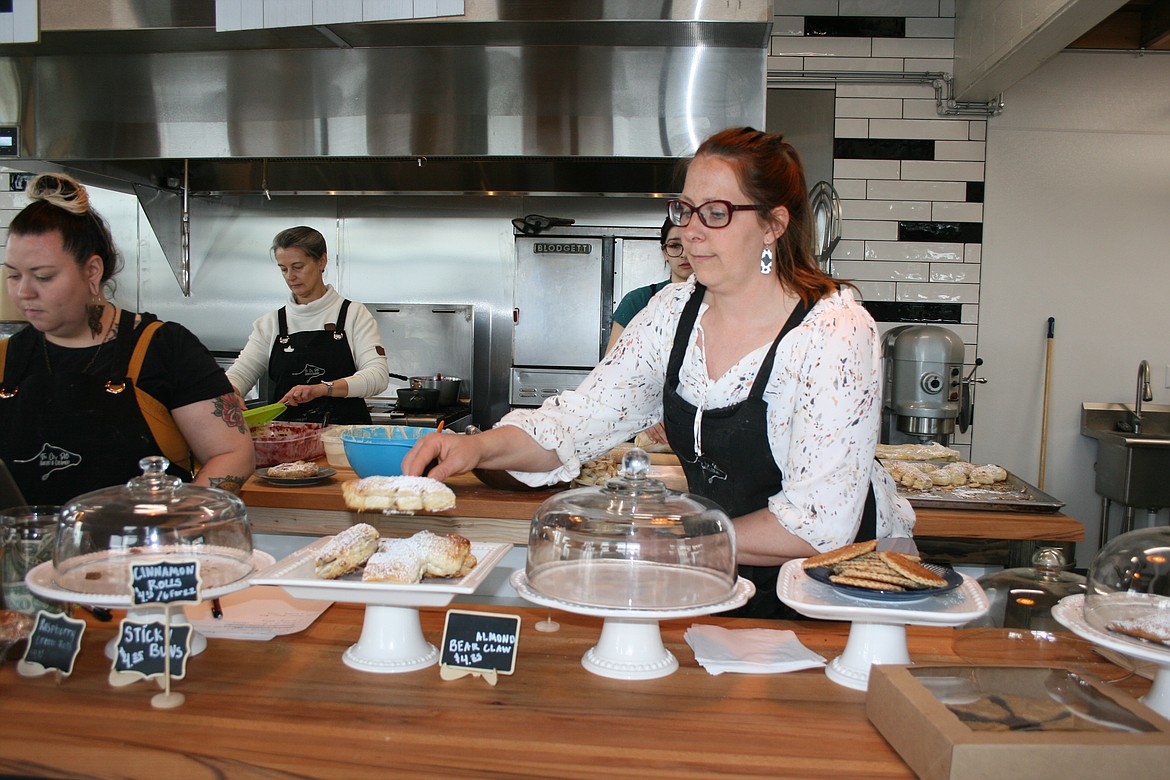 Janice Baginski, co-owner of the Cow Path Bakery in Othello, adds bear claws to a stand on grand opening day Friday. Baginski purchased the building in 2021 in order to set up a permanent location for her shop.
Previous
Next
OTHELLO — Less than two years after she started selling baked goods at a stand at her home, Cow Path Bakery owner Janice Baginski cut the ribbon on her new downtown location in Othello Friday morning.
"This wouldn't be here if it wasn't for the support of the community," Baginski said.
The Cow Path, located at 910 E. Main St. in Othello, is still a work in progress. The customer counter is awaiting installation, there's a little exterior siding work to do and the landscaping plan was recently approved by the Othello City Council.
Othello Mayor Shawn Logan said the bakery adds to Main Street even before the finishing touches are completed.
"I think Othello needed something like this," Logan said. "This is good for Othello, that's all I can say. This is very good for Othello."
Janice's husband, Chris Baginski, said the bakery is good for his wife too.
"I remember Janice drove by this empty building for I don't know how long," he said. "She was so afraid the building would be sold out from under her, and one day she just went and met with (the former owner)."
Previously the building was a car repair shop, and then a car dealership. Chris said the remodeling plan was designed to keep some of the industrial vibe and also to reflect the family's roots in the dairy they own near Othello.
The menu boards hang from a piece of old water line from the Baginski dairy business, Dan Maur Farms. The pulleys that hold it up are from the farm owned by Chris's grandfather, he said.
The Baginskis removed the dropped ceiling to expose the wooden rafters and interior bracing, then stained the wood to contrast with the white tile that covers the kitchen walls. The food is prepared on a long table visible to customers.
The lights are hung from a section of stanchion - the place where cows are tied for milking - from the dairy that was no longer in use.
"Janice saw that and said, 'We're going to use it in the bakery, one way or another," Chris said, adding that other implements from dairy will find their way into the bakery.
Baginski started Cow Path Bakery as a catering business in early 2020, and opened an outdoor stand in her yard in the summer of that same year. When summer ended, she started a pop-up bakery at various locations around Othello. The Cow Path moved to a location where it was open regular hours and days, even as the COVID-19 pandemic scrambled businesses nationwide.
She purchased the current building in 2021 with the intention of making it the shop's permanent location.
Logan credited Baginski with perseverance and determination in getting her business open.
"That dream didn't come without becoming an overcomer," Logan said. "Every time Janice thought she had crested the hill, there were more hills," he said. "And there were more problems and more difficulties, and nevertheless she didn't give up.
"And if there's a secret in life, it's never give up," Logan said. "Because you will eventually overcome, no matter how bad it may seem and no matter how hard it may be."
The Cow Path menu includes both savory baked goods, like jalapeno cheddar bread and sausage cheddar scones, and sweets like cinnamon rolls, bear claws and cream puffs. Some items are always on the menu, while others rotate.
The Cow Path also offers special orders and catering services.
Chris Baginski said the plan is to add more customer seating and eventually build an outdoor space. The garage's roll-up doors were replaced with new ones, and a patio and pergola are planned, possibly in 2023, he said.
The Cow Path Bakery
910 E Main St
Othello, Washington 99344
(509) 331-7073
order@thecowpathbakery.com
www.thecowpathbakery.com
Tues. - Fri.: 6 a.m. to 4 p.m.
Sat. 6 a.m. to 2 p.m.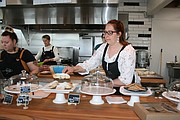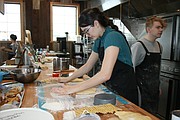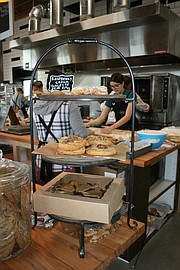 Recent Headlines
---