Lady Chiefs' Redford places 6th on the green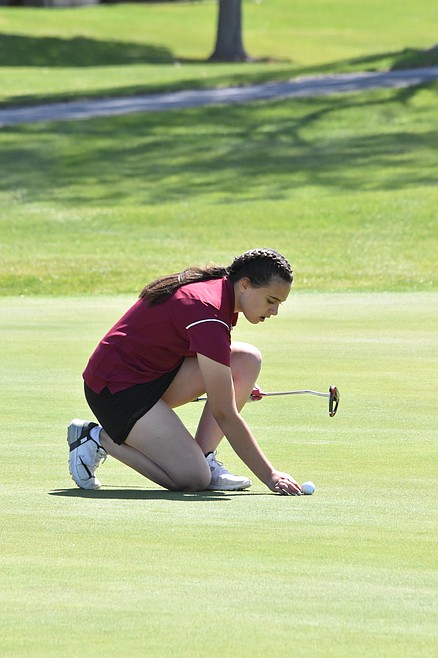 Moses Lake High School Jayda Redford sets up a shot during Pod 7 at Moses Lake on Monday.
REBECCA PETTINGILL/COLUMBIA BASIN HERALD
MOSES LAKE - The results of Monday's golf match are in and Moses Lake High School saw a top 10 finish by sophomore Jayda Redford.
Redford scored 104 - her season best - and came in tied for 6th place overall.
Next Monday, May 16, the district tournament will be held at Three Lake Golf Course in Malaga starting at 1 p.m. The top four teams and all players within the top 30 individuals for the season will qualify for districts.
All four of Moses Lake's golfers qualified for districts.
The top two teams in the district tournament and top four individuals, not including the top two teams, will qualify for the state tournament.
Pod 7 - Par 72
Redford - front nine: 51, back nine: 53, total: 104.
Rhylee Humphrey - front nine: 57, back nine: 59, total: 116.
Eastlynn Cranston - front nine: 64, back nine: 63, total: 127.
---