MLHS girls golf wraps up season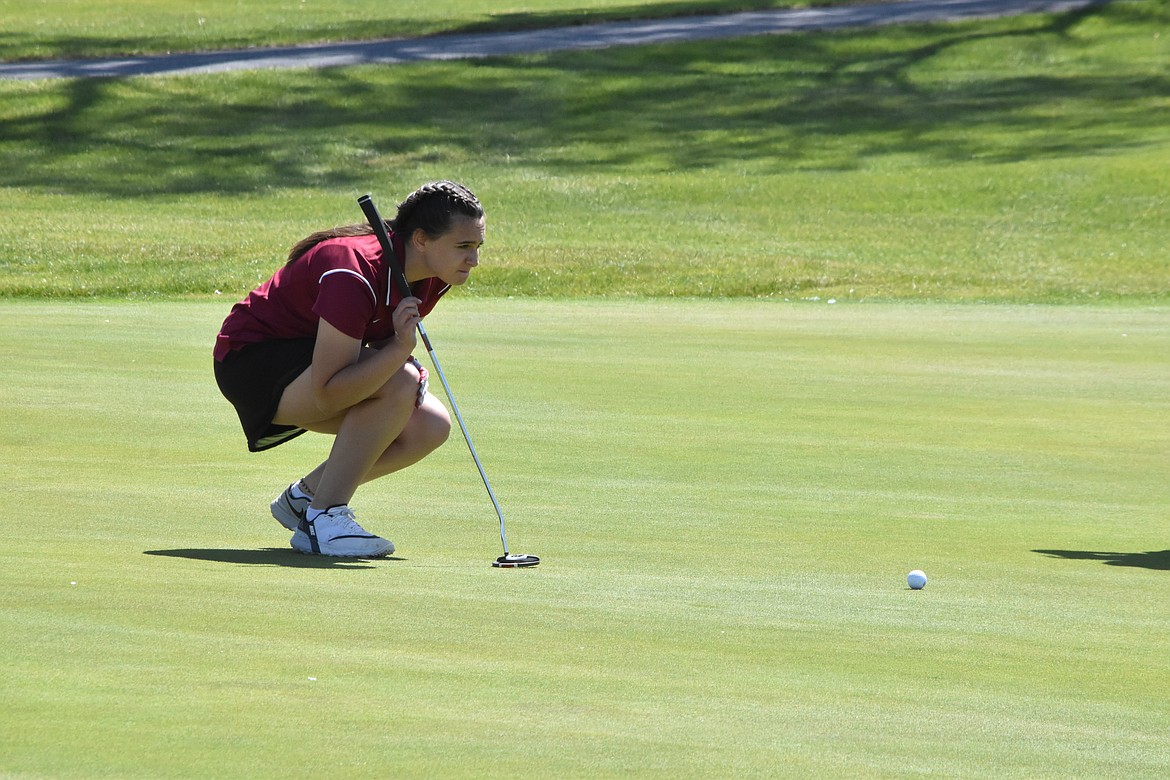 Moses Lake High School sophomore Jayda Redford lines her shot up on Monday in the MLHS golf team's final Pod of the season.
REBECCA PETTINGILL/COLUMBIA BASIN HERALD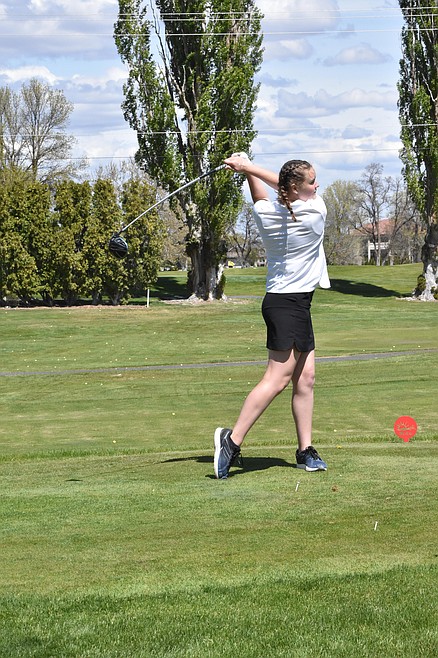 Freshman Eastlyn Cranston tees off at the Moses Lake Golf Club on Monday.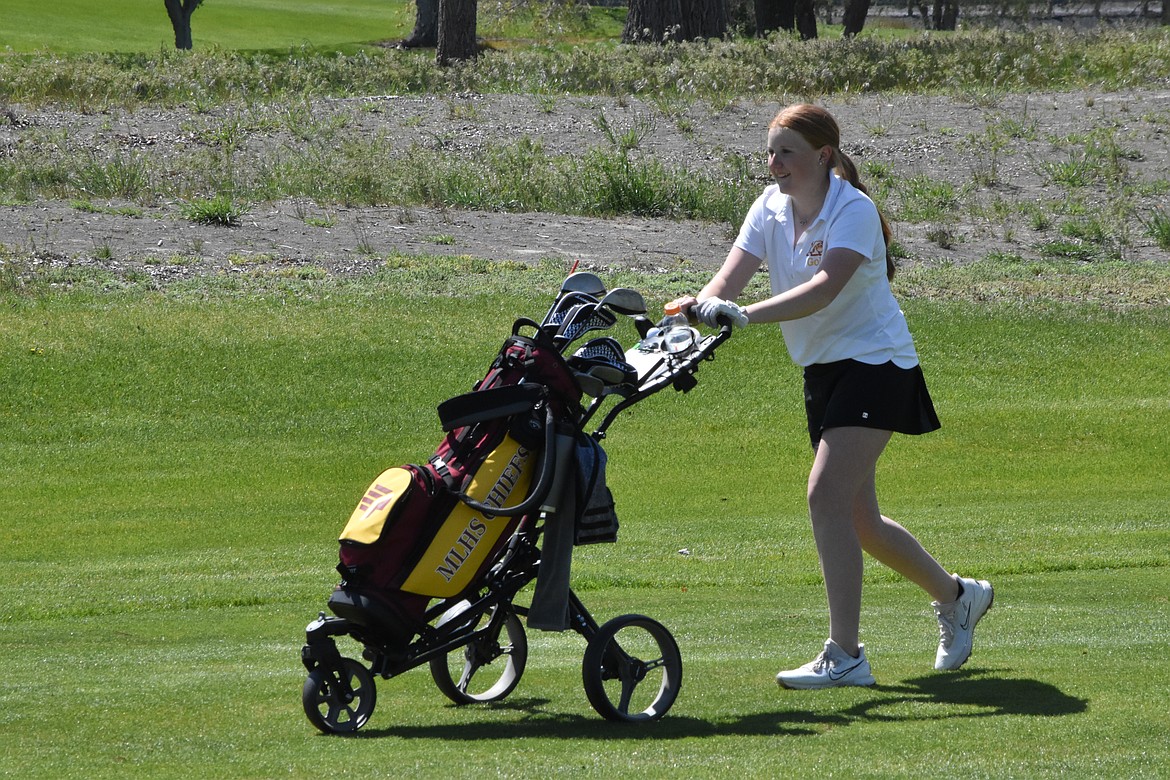 Freshman Rhylee Humphrey pushes on to the next hole during Pod 7 at Moses Lake Golf Club.
Previous
Next
MOSES LAKE — The Moses Lake High School girls golf team took on their final Pod of the season at the Moses Lake Golf Club on Monday.
Pod 7, the final Pod, saw the Big 9 come together for one final golf competition before the district competition that will be held on May 16 at Wenatchee.
This season, two freshmen and two sophomores are representing the Chiefs at competition; Sophomore Addison Nighswonger, Sophomore Jayda Redford, Freshman Rhylee Humphrey and Freshman Eastlyn Cranston.
Nighswonger suffered a wrist injury and could not participate in Pods 6 and 7. Head coach Lonny Brown said it is doubtful she will be able to participate at districts next week as well.
"The girls are all playing their best golf of the year," said Brown. "Hopefully they can put it all together next week at districts and see where the chips fall for state qualifying."
Here are the girls' scores for their Pods so far. The results of Pod 7 were not available by press time.
Pod 1 - Par 72
Nighswonger - first nine: 61, back nine: 63, total: 124
Redford - first nine: 65, back nine: 70, total: 135
Humphrey - first nine: 61, back nine: 65, total: 126
Cranston - first nine: 73, back nine: 67, total: 140
Pod 2 - Par 72
Nighswonger - first nine: 50, back nine: 51, total: 101
Redford - first nine: 53, back nine: 56, total: 109
Humphrey - first nine: 64, back nine: 56, total: 120
Cranston - first nine: 64, back nine: 66, total: 130
Pod 3 - Par 72
Nighswonger - first nine: 54, back nine: 49, total: 103
Redford - first nine: 61, back nine: 60, total: 121
Humphrey - first nine: 59, back nine: 58, total: 117
Cranston - first nine: 70, back nine: 71, total: 141
Pod 4 - Par 72
Nighswonger - first nine: 47, back nine: 51, total: 98
Redford - first nine: 62, back nine: 64, total: 126
Humphrey - first nine: 58, back nine: 68, total: 126
Cranston - first nine: 74, back nine: 70, total: 144
Pod 5 - Par 74
Nighswonger - first nine: 49, back nine: 55, total: 104
Redford - first nine: 61, back nine: 60, total: 121
Humphrey - first nine: 59, back nine: 64, total: 123
Cranston - first nine: 70, back nine: 68, total: 138
Pod 6 - Par 72
Redford - first nine: 55, back nine: 57, total: 112
Humphrey - first nine: 62, back nine: 57, total: 119
Cranston - first nine: 67, back nine: 64, total: 131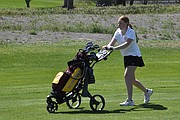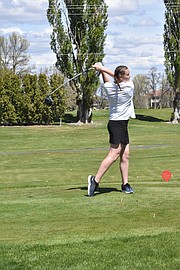 ---