3 MLHS baseball players sign to play college ball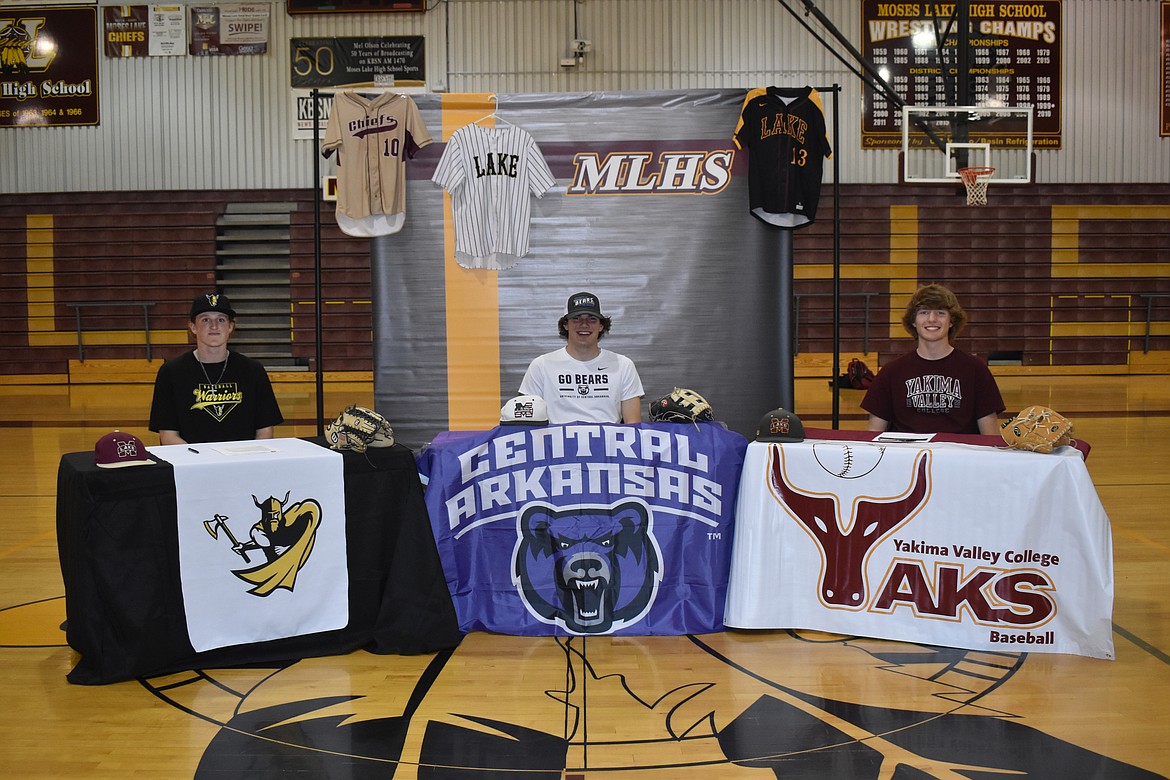 From left to right, Seth Olson, Jackson Purcell and Carson Janke. All three Moses Lake High School athletes signed to play college baseball on May 5.
REBECCA PETTINGILL/COLUMBIA BASIN HERALD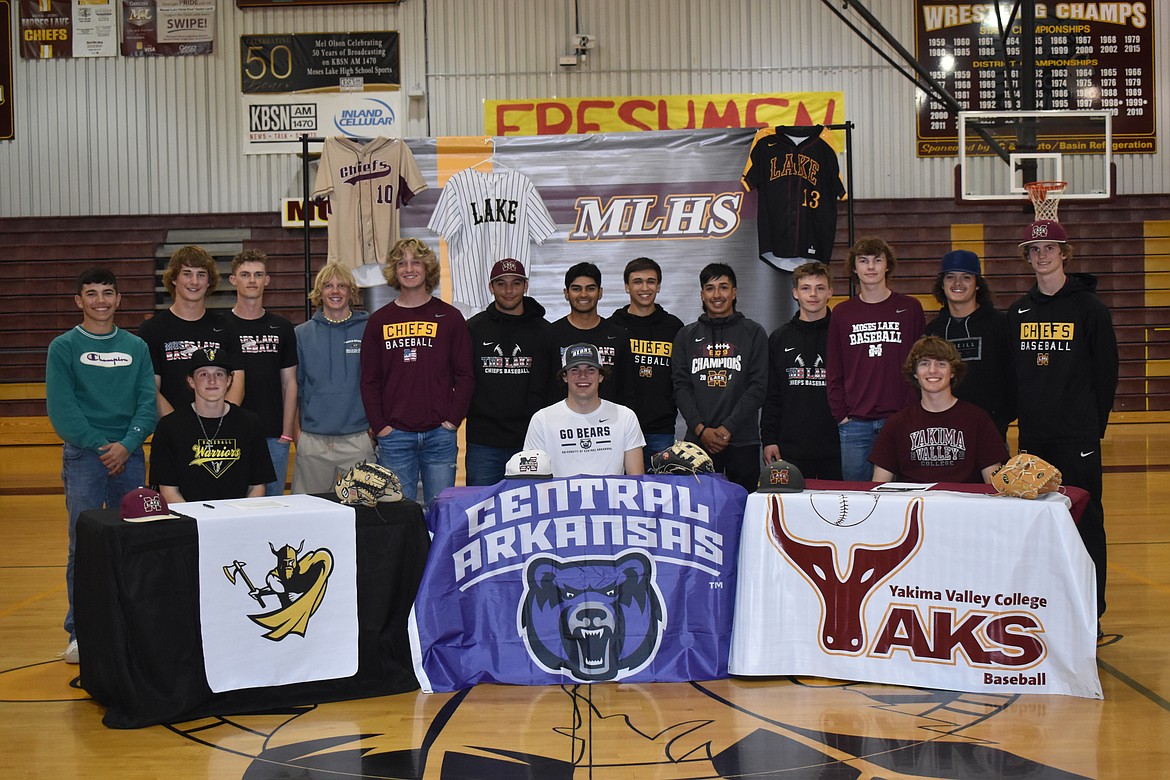 The boys also had their team there to support them. The three said they have always loved baseball and were excited to sign to play at the college level.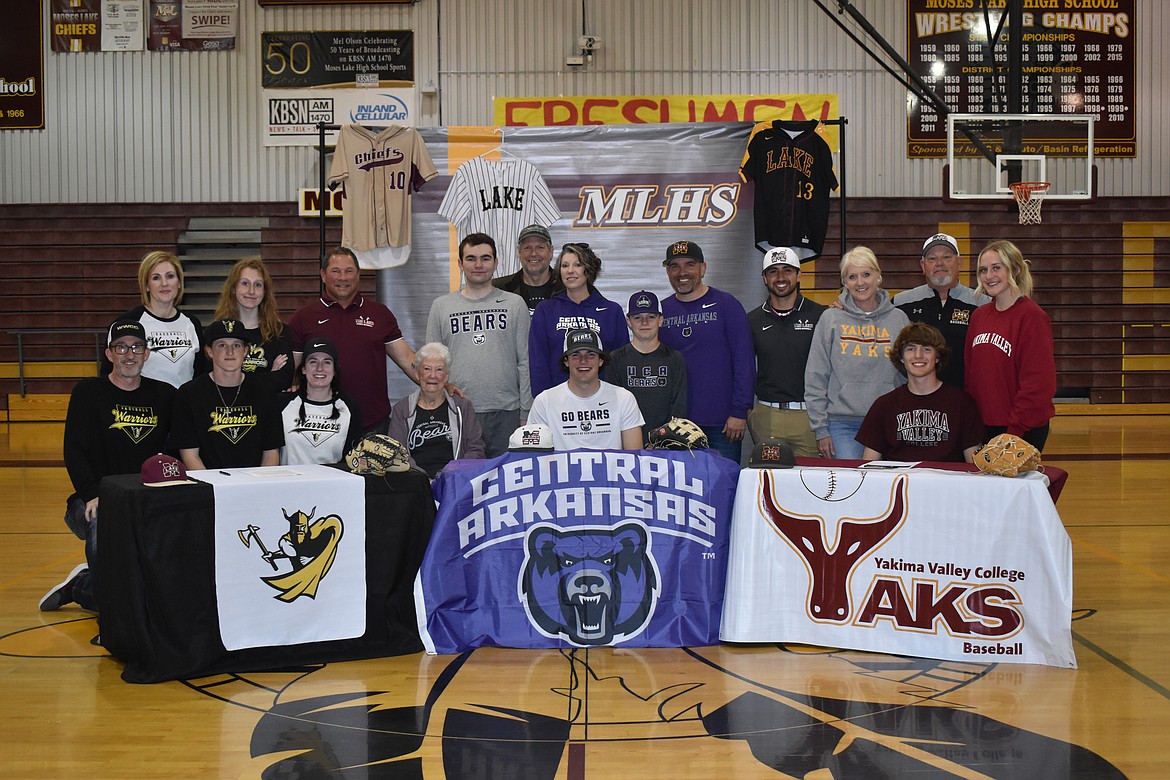 The three Moses Lake High School seniors signed their commitment letters surrounded by their coaches and families.
Previous
Next
MOSES LAKE - Three Moses Lake High School seniors signed to play college baseball on May 5.
The three athletes, Seth Olson, Carson Janke and Jackson Purcell, are all captains on the Chiefs baseball team this year.
Olsen signed with Walla Walla Community College, Janke to Yakima Valley College and Purcell, the only one to sign out of state, signed with the University of Central Arkansas.
"The whole goal in my life is to play Division One baseball and that goal is coming true," said Purcell.
Janke and Olson also said they have wanted to play college baseball since they were young.
"It (has) always been a goal to sign with my friends and, you know, that chance came and it was a great day," said Olson.
Janke agreed.
"It was amazing, I couldn't have pictured it any better," said Janke. "I mean, I've been playing with these guys since I was eight, nine years old and It just means the world that I could sit next to them and sign a piece of paper."
Rebecca Pettingill may be reached at rpettingill@columbiabasinherald.com.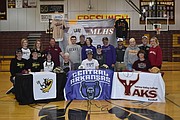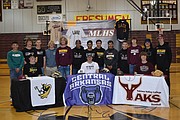 Recent Headlines
---