Susan Jean (Langston) Conley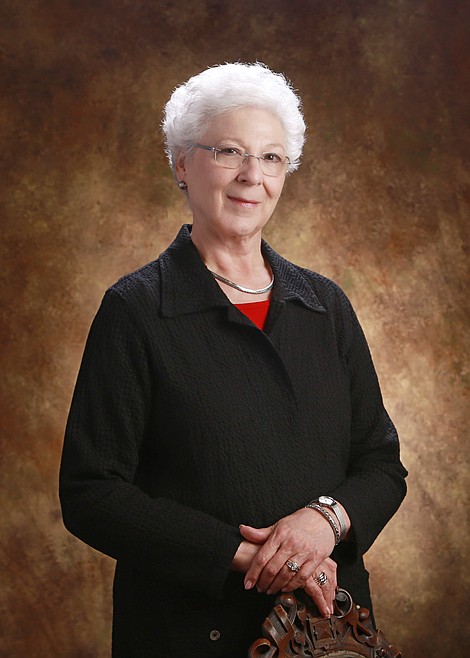 Susan passed away on April 25, 2022, from complications of pancreatic cancer.
Susan passed away on April 25, 2022, from complications of pancreatic cancer.
Susan was born to Ed and Jean Langston in 1946 in Calgary, Alberta, Canada. Her father was a mining engineer and they lived in various remote locations in Canada and the United States until she was 12 years old and then settled in Coeur d'Alene, Idaho. While she was in the remote mining camps, she usually attended one-room schools where she advanced two grades in one year. In 1965 she became a U.S. citizen along with her parents. Susan attended junior high and high school in Coeur d'Alene, graduating 1963. She then attended North Idaho Junior College and the University of Idaho, getting her BS in home economics in 1967.
While at the University of Idaho she met her future husband Dennis Conley and they were married in Coeur d'Alene in 1968. Shortly after their marriage Dennis was assigned to make a plant location study for his employer and they traveled for four months all over the U.S. and Canada visiting potato growing areas. What a honeymoon! They first lived in Blackfoot, Idaho where she worked as Bingham County Extension Agent, then in 1969 they moved Moses Lake Washington and in 1974 they moved to Plover, Wisconsin, the site where the new potato plant was being built. Susan made many lifelong friends while living in Wisconsin. But after eight winters, as Susan put it, they moved back to Moses Lake in 1982, where they have lived the past 40 years. A son, Scott, was born in Moses Lake in 1971 and daughter Lynn was adopted in Wisconsin in 1978.
Susan enjoyed the family cabin on Lake Coeur d'Alene and the family events. She traveled to many places with Dennis going to conventions and company meetings. She made many friends and enjoyed being with them. She enjoyed playing golf (especially out-driving Dennis), playing bridge, PEO and Ladies Investment Club. In recent years she especially loved to be with her grandchildren in Oregon; they were a big part of her life. Susan was a person who made friends that stayed friends, starting back to high school, college, various places she lived or came in contact with through Dennis's business.
She is survived by her husband Dennis; son Scott; daughter Lynn; grandchildren Tola and Emre Flattley; sister Sandy Langston; sister-law Cathy Conley; brother-law Michael Conley; nephews Brian Goedde, Riley Horner and Pat Conley; niece Dana Choi and numerous relatives in Canada.
She was preceded in death by her parents Ed and Jean Langston and niece Melissa Goedde.
The family is planning to have several Celebrations of Life later this summer in Moses Lake, at the Lake Coeur d'Alene House and in Ashland, Oregon.
Those who wish to make a memorial please consider Samaritan Healthcare Foundation where she received excellent care at the end of her life, Moses Lake Boys and Girls Club, or a charity of your choice.
Please express your thoughts and memories at www.kayserschapel.com. Arrangements are under the care of Kayser's Chapel of Memories of Moses Lake, Washington.
---