Sounders win title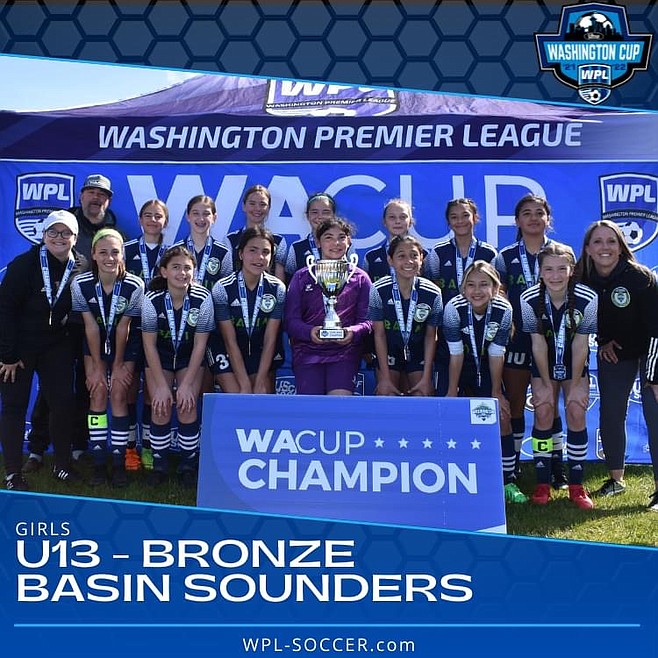 The Basin Sounders 2009 girls, coached by Madeline Wallace Roellich, won the 2022 state championship in the bronze division of the Washington Premier (Soccer) League over the weekend in Lacey. The Basin Sounders earned a 1-0 victory over a tough opponent from the West Side. Madisson Dominguez scored a PK that solidified the win.
Back row (left to right): Brad Morrison (assistant coach), Kenna Morrison, Lauren Wardenaar, Emma Wallace, Paige Murray, Marlie Jones, Khloe Valdez, Cynthia Velasquez and Katrina Betes (assistant).
Front row (left to right): Madeline Wallace Roellich (Head Coach), Erin Ribellia, Kamaile Bruce, Madisson Dominguez, Grace Soliz, Abcde Garza, Gracie Oronia and Stella Betes.
Recent Headlines
---