Postal service seeks July rate increase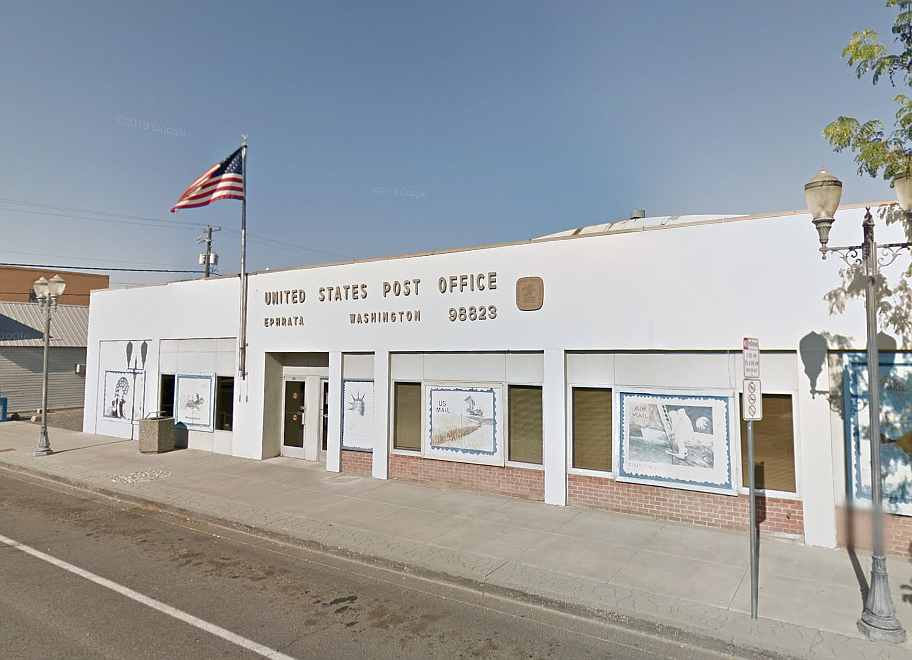 The Ephrata Post Office and all others throughout the Columbia Basin - and the U.S. - may see a 6.5% rate increase in stamps and other services as the USPS works to reduce losses.
COURTESY PHOTO/GOOGLE
by
CHARLES H. FEATHERSTONE
Staff Writer
|
May 2, 2022 1:20 AM
WASHINGTON, D.C. — The U.S. Postal Service is asking federal regulators for a rate increase that would see the price of a first-class stamp rise to 60 cents from the current 58 cents, according to Samie Rehman, USPS director of mailing and services pricing.
If approved by the Postal Regulatory Commission, the increase would go into effect on July 10, 2022, and would see the cost of mailing letters, packages, postcards and direct mail advertisements rise an average of 6.5%, Rehman said during an hour-long conference call on Tuesday.
Rehman said the increase was needed to help the postal service recoup costs and adjust to a slowdown in some mailing volumes since the start of the COVID-19 pandemic in early 2020.
"The USPS is not nimble enough to change costs and expenses very quickly, and we can't adjust right away," he said.
Current law and postal regulations allow the USPS to apply for rate increases the take both the rate of inflation as reflected in the Consumer Price Index and something called "density," which is a measure of mail volume. When density falls, the USPS is allowed to raise rates in portions of the service that don't make enough revenue to cover their costs.
While rate increases are capped at 6.5%, services lines — like package delivery — that are behind on revenue may apply for rate increases of up to 8.5%, Rehman said.
Under the proposed rate increase, in addition to the two-cent increase for letters, postage for one-ounce metered letters would rise to 57 cents from the current 53 cents, the rate for additional letter ounces would rise to 24 cents per-ounce from the current 20 cents, the price of a postcard stamp would rise to 44 cents from the current 40 cents, and the price for a first-class international stamp for a one-ounce letter would rise to $1.40 from the current $1.30.
Rehman said other service rates would go up as well, with the price of post office boxes set to rise 7%, money orders will rise 14.4%, the price of sending a certified letter will rise 6.7%, a registered letter 6.2%, and costs for a return receipt will increase 7.1%.
In addition, the USPS is proposing a series of price increases and changes to mass mailers of various types, including a 12.6% increase in the price of mass mailers in sacks, instead trying to get postal customers to use easier to handle trays.
"It's very expensive to handle and sort sacks," Rehman said.
Rehman also said the USPS will maintain promotional prices for business customers who send out large volumes of mail.
While rate increases have historically gone into effect in January, the USPS last raised rates in August 2021, and was hoping a rate increase this July will ensure the service won't need to raise rates next year.
"We're looking at trying to find ways not to increase prices in January 2023," Rehman said.
Charles H. Featherstone can be reached at cfeatherstone@columbiabasinherald.com.
Recent Headlines
---