QPD investigators seeking suspect in Wednesday shooting death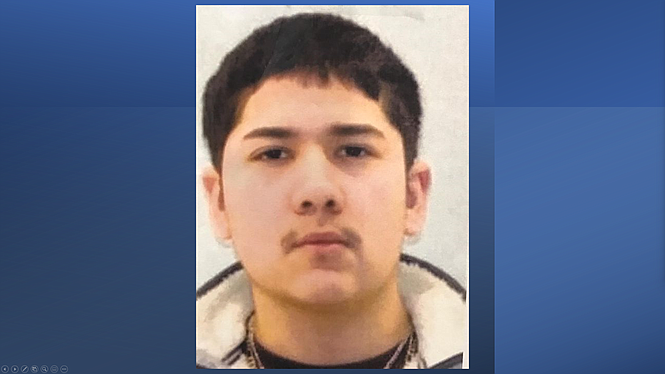 Investigators are seeking Horacio Morales Perez, 18, in connection with the shooting death of Juan Carlos Diaz Guerrero, Jr. on Wednesday. Morales Perez is described as five feet, nine inches tall and weighting about 175 pounds.
COURTESY PHOTO/QPD
by
Staff Report
|
March 25, 2022 6:12 PM
QUINCY — Quincy Police Department officers are Horacio Morales Perez, 18, in connection with the death of Juan Carlos Diaz Guerrero, Jr. who died as the result of a Wednesday night shooting.
Morales Perez is described as five feet, nine inches tall, weighing about 175 pounds with black hair. People who may have information about his whereabouts are asked to call 911 or to contact Detective Jazzlyn Silva at 509-787-2222.
Diaz Guerrero was pronounced deceased upon arrival at about 11:40 p.m. Wednesday after being struck by a bullet.
"We know that it was a single gunshot fired from a moving vehicle," QPD public information officer Cpt. Ryan Green said.
A car was seen leaving the scene of the shooting, and Green said investigators have determined there were other people in the car. Those passengers have been interviewed, he said.
"It was an unintended target. (Diaz Guerrero) just happened to be in the wrong place at the wrong time," Green said.
Recent Headlines
---