REC asks for annexation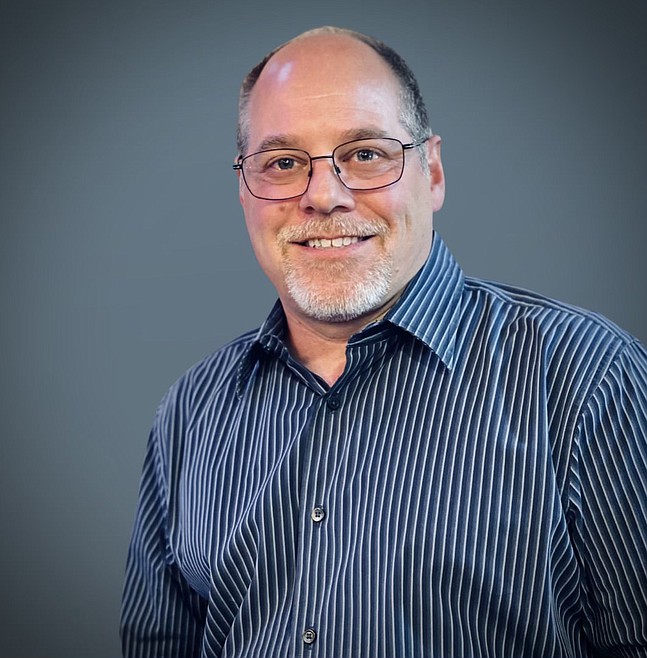 Chuck Sutton, REC Silicon vice president for FBR sales in Moses Lake. REC is asking for land near Moses Lake to be annexed into the city's urban growth area so that it can expand its plant.
Chuck Sutton/courtesy photo
by
CHARLES H. FEATHERSTONE
Staff Writer
|
March 24, 2022 1:07 AM
MOSES LAKE — REC Silicon is asking the city to add 163 acres to the city's urban growth area for future potential expansion.
According to REC Silicon Vice President for FBR Sales Chuck Sutton, REC used to own the land — located immediately to the north and west of REC's production facility on Road N Northeast — but has optioned to buy it if the company can get it into the UGA.
"It gives us the flexibility for expansion," Sutton said.
In a letter to the Moses Lake City Council sent Monday, Sutton wrote that REC has acquired "new investors and partners seeking to build out manufacturing for the solar supply chain in the United States," and is looking "at building co-located manufacturing sites" on REC property.
REC's Moses Lake production facility uses a patented process called a fluid-bed reactor - or FBR - to create granules of solar-grade polysilicon in a continuous process that uses less power and costs less money than the current batch process. However, as part of a trade dispute with China over solar panels that erupted in 2013, Beijing imposed steep tariffs on REC polysilicon, effectively blocking the company from selling to Chinese solar panel makers.
China currently produces more than 80% of the world's solar panels, according to Reuters.
At a regular meeting on Tuesday, the city council unanimously approved the request, which must now be approved by Grant County.
While the city has been under pressure to reduce the size of the UGA for residential and commercial development, City Manager Allison Williams said the same restrictions do not apply to industrial expansion, especially given that the land — currently zoned agricultural and used for farming — would be covered by city services.
"Industrial should be prioritized," Williams said.
In a separate announcement, REC said Norwegian energy investment company Aker Horizons is going to sell its entire stake in REC to South Korean solar panel maker Hanwha Solutions and parent company Hanwha Corporation.
Aker Horizons currently owns 24.7% of REC shares, or 70.1 million, and has agreed to sell those shares to Hanwha for 20 Norwegian kroner ($2.30) per share for a total 1.4 billion Norwegian kroner ($161 million). As a result, Aker Horizons CEO Kristian Rokke will step down as REC chairman, and a new chair will be selected prior to REC's next scheduled corporate board meeting in May, according to the press release.
Seoul-based Hanwha Solutions is the maker of Q Cell solar panels, which are made in factories in Malaysia, China and South Korea as well as one facility in Dalton, Georgia. Hanwha acquired a stake in REC last fall and will now be the company's largest shareholder.
Sutton said Hanwha is looking at opportunities to invest in the United States as part of efforts to create a significant domestic solar panel supply chain, and the investment in REC is a piece needed to help make that possible, along with recent state tax breaks and $10 million in state funds for power upgrades "to support a solar manufacturer located in Grant County," according to REC's letter to the city of Moses Lake.
However, Sutton was also cagey about when or even if REC Silicon would resume polysilicon production in Moses Lake.
"It just takes a while to get everything lined up," he said. "There's still work to do."
In Wednesday trading on the Oslo Børs, Norway's stock exchange, REC shares rose 2.5% to close at 16.8 Norwegian kroner ($1.93) per share. Hanwha Solutions, which is traded on Seoul's Korea Stock Exchange, ended Wednesday trading down 1.55% at 36,050 South Korean won ($29.57).
Charles H. Featherstone can be reached at cfeatherstone@columbiabasinherald.com.
Recent Headlines
---