Time out: Moses Lake landmark out for repairs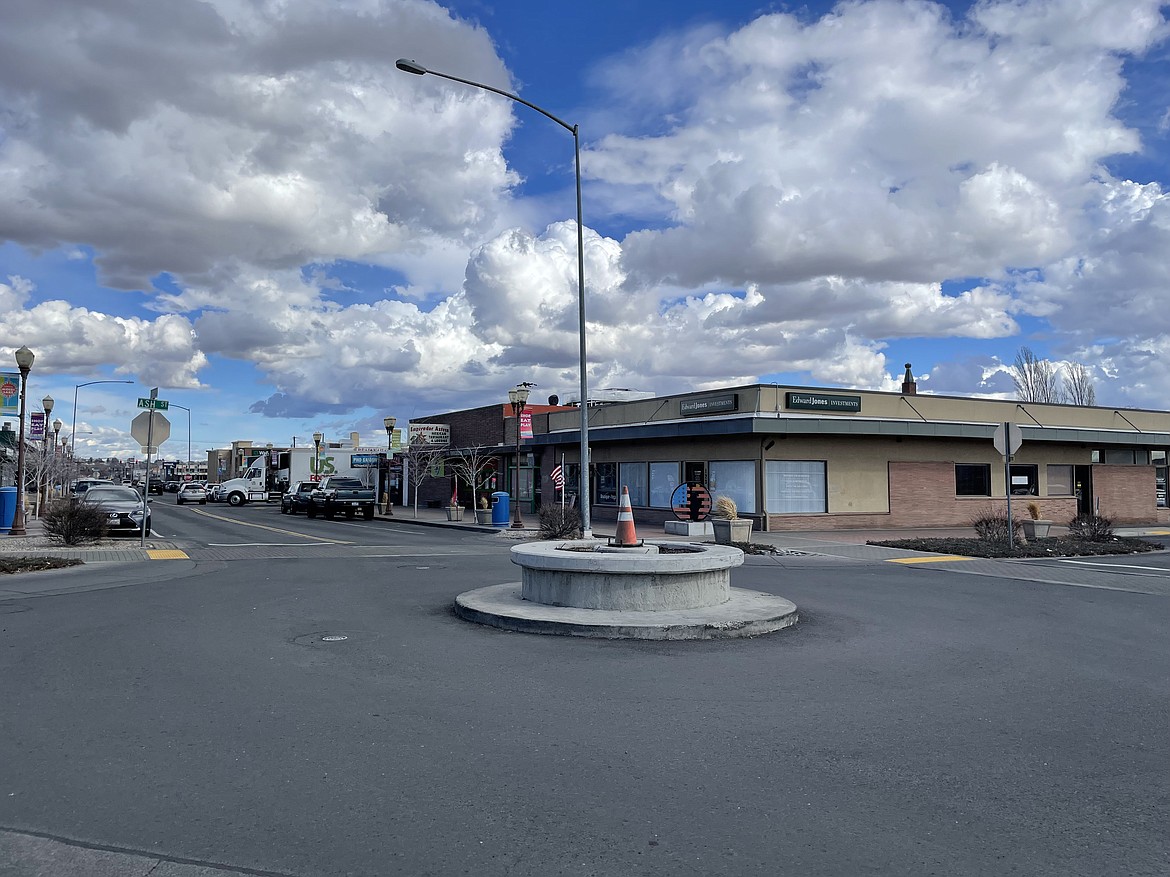 The clockless intersection of W. Third Avenue and Ash Street in downtown Moses Lake Wednesday morning. City crews removed the clock, which normally sits in the center of the intersection occupied by an orange traffic cone in this photo, in order to repaint and repair it.
CHARLES H. FEATHERSTONE/COLUMBIA BASIN HERALD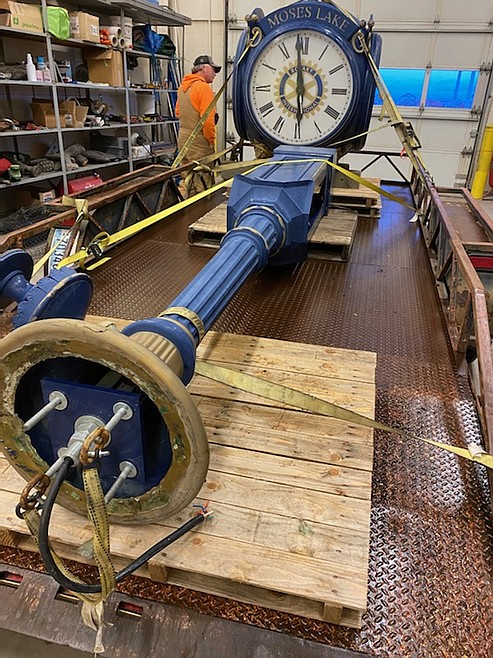 A city worker examines the clock that normally sits in the intersection of W. Third Avenue and Ash Street. The clock, which had stopped working in early January, was removed for repairs and will be repainted as well.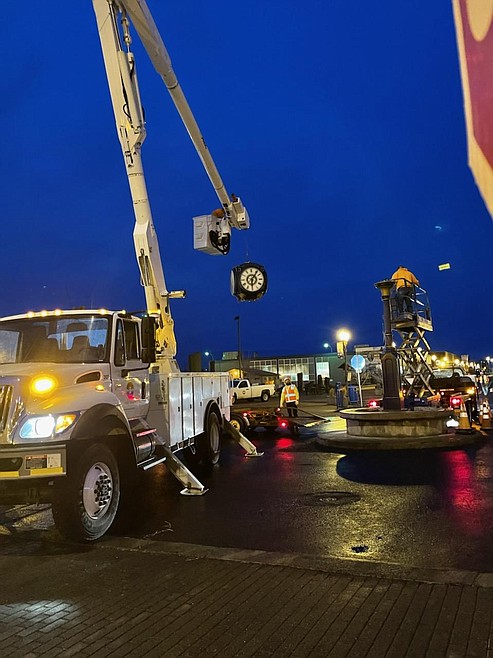 City crews disassembling the clock in the center of W. Third Avenue and Ash Street on Tuesday evening. The city hopes to have the landmark back in place before Easter.
Previous
Next
by
CHARLES H. FEATHERSTONE
Staff Writer
|
March 21, 2022 1:20 AM
MOSES LAKE — There's something missing from the middle of the intersection of W. Third Avenue and Ash Street in downtown Moses Lake.
On Tuesday, March 15, a maintenance crew with the city of Moses Lake took down the clock in the center of the intersection and moved it so it could be taken apart, repaired and repainted.
City officials first noted the clock had stopped working in early January, according to city spokesperson Lynne Lynch.
"It was not working for several weeks," said Parks Maintenance Superintendent Bill Aukett. "It took time to prepare. We needed to wait for parts from the manufacturer and the proper paint."
Aukett said the clock, which was first installed in Sinkiuse Square sometime in the 1990s but later moved to middle of the intersection when Third Avenue was rebuilt, has been hauled to a city maintenance center where city crews will repaint it and clockmaker George Pease of Poulsbo will repair and rebuild the clock's internal workings.
"We chose to take it apart," Aukett said. "It was time to repaint the whole clock assembly, and we wanted to do that in a controlled environment."
According to Lynch, the clock's motor and gear box have worn out, and as a part of the repair work, LED lights will replace the current fluorescent lights illuminating the clock face.
Aukett said the repairs are expected to be completed by mid-April, with the hope that the clock will be returned to its rightful place smack in the middle of the roundabout by Easter.
The work is slated to cost the city around $7,000, Aukett added.
James Shank, a financial advisor with Edward Jones whose office at the corner of Third and Ash gives him a constant view of the clock, said he misses it.
"I know a lot of people in town don't like the clock, but I love it. It's a great landmark," Shank said. "Everybody knows where it is."
Charles H. Featherstone can be reached at cfeatherstone@columbiabasinherald.com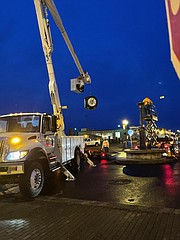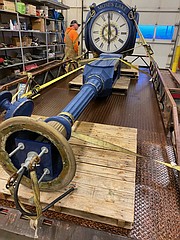 Recent Headlines
---