USDA looks to issue food aid grants to school districts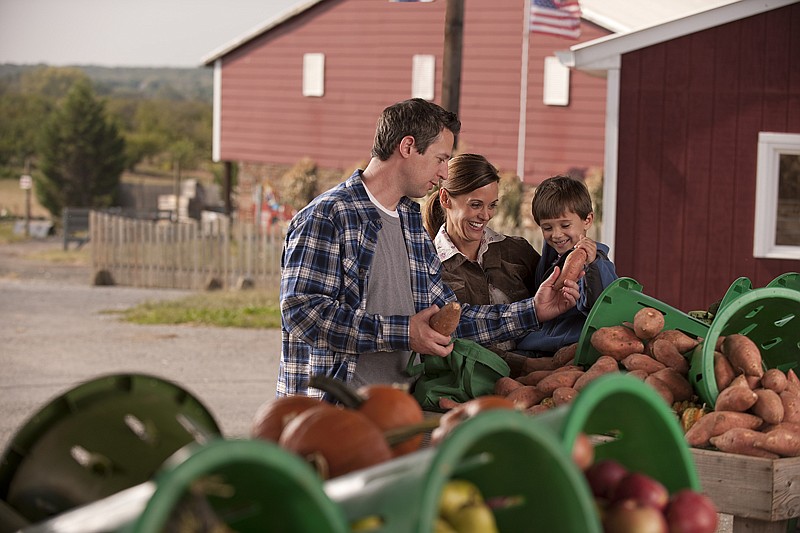 While they may not shop at farmers markets like this family, school districts will be able to source locally if they are successful in applying for a new grant program from the USDA.
Courtesy Photo/USDA
by
Staff Report
|
March 18, 2022 1:00 AM
WASHINGTON, D.C. — The U.S. Department of Agriculture is seeking applications for school districts to buy locally produced food under the Local Food for Schools Cooperative Agreement Program.
According to a USDA press release, the agency has $200 million to give to state governments to buy farm produce from local, regional, small and underserved farmers and ranchers. The goal is to help both small farmers and school districts as they get back to normal in the wake of the pandemic and develop alternative approaches to dealing with the affects of the COVID-19 pandemic on national supply chains.
"This program is another example of how USDA is working to build a more resilient food system rooted in local and regional production where small can compete against big because a greater share of the profit will go to those growing, harvesting and preparing our food," said USDA Secretary Tom Vilsack in the press release.
According to USDA, the cooperative agreements reached with states under the program will give governments flexibility to establish programs to purchase from and partner with farmers and ranchers that meet local needs, accommodate environmental factors, account for harvest times, improve the supply chain and meet the needs of schools.
The program is operated under the Commodity Credit Corporation's charter. The CCC was established in 1933 to operate USDA's crop price support programs, and the agency's operations were later expanded to include international U.S. food aid and market development, according to USDA.
Recent Headlines
---